Britons Cancel 1.5m Streaming Subscriptions; US Court Deems Data Scraping Legal
by Hannah Dillon on 19th Apr 2022 in News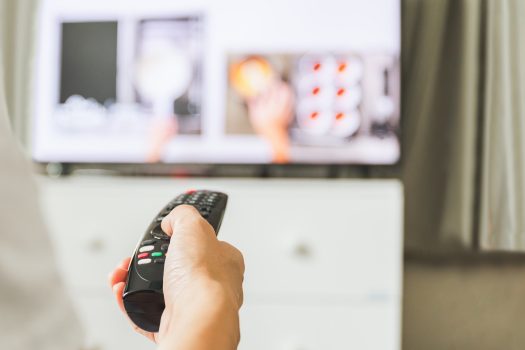 In today's ExchangeWire news digest: research from Kantar reveals British households have cancelled 1.5 million streaming subscriptions; the US Ninth Circuit of Appeals rules data scraping legal; and DiDi Global sees shares plummet as it plans to delist in the US.
British households cancel 1.5 million streaming accounts
Analysis from Kantar has revealed that British households have cancelled video on-demand subscriptions in record numbers as the cost of living and inflation rise.
Around 1.5 million accounts for streaming platforms including Britbox, Disney Plus, NowTV, and Apple TV Plus, have been cancelled within the first three months of 2022, a startling increase of circa 500,000 from the previous quarter.
Although 58% of households intend to keep at least one streaming service, the cancellations suggest viewers have reassessed subscribing to multiple platforms. While streaming services flourished during the pandemic, the end of lockdown restrictions and increasing cost of living has placed these platforms in the firing line for households looking to cut back on spending. According to Kantar's findings, over a third of respondents' primary reason for terminating their subscriptions was to save money.
Dominic Sunnebo, global insight director at Kantar, described the findings as "sobering" for streaming services, stating that these companies are now competing "in what has become a heavily competitive market" to prove their worth to consumers.
The drastic drop in subscriptions is certain to exacerbate media investors' concerns that streaming's worldwide growth has peaked. Aside from budgetary concerns, respondents cited infrequent use of the services and a lack of new shows they wanted to watch as key reasons for cancelling their subscriptions.
Scraping publicly available web data legal say US Ninth Circuit of Appeals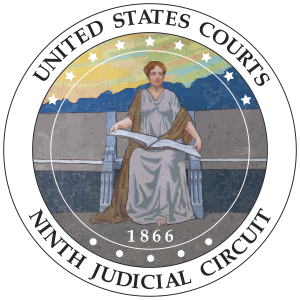 The US Ninth Circuit of Appeals has ruled that scraping data that is publicly accessible on the internet is legal.
The ruling is the latest development in a long-running legal battle sparked by LinkedIn as the platform tried to prevent rival Hiq Labs from collecting its users' data. Hiq Labs analyses employee attrition by scraping publicly available data, a practice which LinkedIn condemned as comparable to hacking.
The Ninth Circuit concluded that scraping publicly accessible data on the internet does not violate the Computer Fraud and Abuse Act (CFFA), which defines computer hacking under US law.
In a statement, LinkedIn spokesperson Greg Snapper said, "We're disappointed in the court's decision. This is a preliminary ruling and the case is far from over. We will continue to fight to protect our members' ability to control the information they make available on LinkedIn. When your data is taken without permission and used in ways you haven't agreed to, that's not okay. On LinkedIn, our members trust us with their information, which is why we prohibit unauthorised scraping on our platform."
The landmark ruling should come as a relief to academics, journalists, researchers, and archivists, for whom scraping publicly available information from the internet is an integral part of their day-to-day work. The decision, however, could also renew privacy and security concerns, as web scraping has been used for nefarious purposes in the past; in May 2021, several tech giants filed lawsuits against Clearview AI, a facial recognition startup which claimed to have scraped billions of social media profile photos, without the consent of users.
DiDi Global's shares plunge amidst plans to delist in US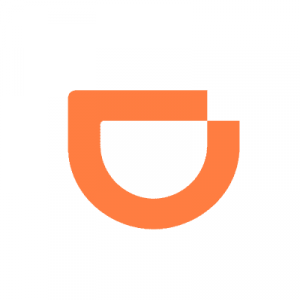 Ride-sharing platform DiDi Global saw its shares plummet following its announcement of plans to delist its US-traded shares.
The company's American depositary receipts fell 18% to USD$2.01 (£1.54) after it set a general meeting to vote on delisting its shares from the New York Stock Exchange. The meeting is set to take place on 23rd May.
Since going public in July 2021, DiDi's market value has plummeted by 86%, a loss of around USD$58bn (£44.5bn). The company's growth has also been repeatedly stymied by Beijing's crackdown on private sector companies throughout 2021, with regulators launching a cybersecurity probe into the firm just days after its IPO. In March of this year, DiDi suspended preparations for its Hong Kong listing after China's Cyberspace Administration informed executives that their proposals for preventing data and security leaks were below standard.
DiDi has confirmed that it plans to explore alternative internationally recognised exchanges, but will not apply for listing until its US listings have officially ended. The absence of an immediate relisting plan comes as a blow for DiDi's shareholders, who intended to move their American holdings to Hong Kong prior to the company's withdrawal from New York's Stock Exchange.
"The risk that the stock will be delisted for an extended period of time before being listed again is very negative," said Jason Hsu, chief investment officer of Rayliant Global Advisors Ltd. "The assumed liquidity premium is clearly being reflected in the price now," he added.
Also in the news:
- Didomi Accelerates Expansion in North America with Appointment of Leadership Team & Presence at IAPP Global Privacy Summit
- Passendo Powers up with Raft of New Board Members
- EU Backs DanAds to Boost Marketing Reach for SMEs
- Fyllo Agrees To Acquire Semasio to Supercharge Data Solutions for Brands Looking to Reach Innovative Audiences
- Dochase Reaches 165.46% Revenue Growth in 5 months After Deploying SmartHub Ad Exchange
ChinaDataRegulationStreamingUSVOD