Clear Channel LatAm Adds Hivestack as its Digital Out of Home (DOOH) Supply Side Platform (SSP)
by ExchangeWire PressBox on 20th Apr 2022 in News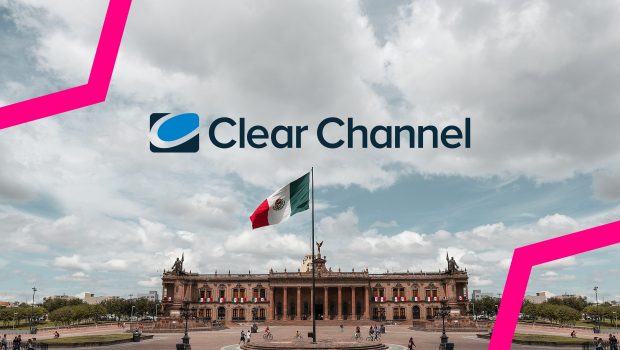 Hivestack, the world's largest, independent, programmatic digital out of home (DOOH) ad tech company, today (20th April 2022) announced a partnership with Clear Channel Outdoor LatAm, the leading out of home (OOH) media advertising company in Latin America. Through this partnership, Clear Channel LatAm's premium DOOH inventory will be integrated into the Hivestack Supply Side Platform (SSP), and will be available programmatically via Private Marketplace (PMP) deals through the Hivestack Demand Side Platform (DSP), as well as leading omnichannel DSPs who are integrated into Hivestack's platform
This alliance will significantly support Hivestack and Clear Channel's shared objective to revolutionise the programmatic DOOH landscape across Latin America. Hivestack's world-class technology will empower brands, agencies, and omnichannel DSPs to run data-driven campaigns, and engage with their audiences on Clear Channel screens in Latin America's most popular cities. This includes Clear Channel LatAm's digital billboards and roadside screens, accounting for over 128 million impressions monthly. Furthermore, this new partnership will empower advertisers in Latin America to easily plan, activate, and measure DOOH campaigns directly alongside other programmatic channels like digital and mobile.
Hivestack founder and CEO, Andreas Soupliotis commented: "We're thrilled to be bringing the power of programmatic to LatAm with a visionary partner like Clear Channel. There is a tremendous opportunity for growth in the region, and we look forward to opening the door for global advertisers to connect with local audiences, and deliver innovative benefits to media owners nationwide." 
Clear Channel LatAm will gain access to a new stream of programmatic revenue from DOOH buyers that use the Hivestack DSP, as well as revenue from buyers that use other omnichannel DSPs integrated with the Hivestack SSP.
Tom Motmans, Clear Channel Outdoor LatAm president and general manager said: "We pioneered programmatic OOH in the region of Latin America, being the first media owner to fully integrate its inventory in an SSP in 2017. Since then, we've established the company as the most experienced and innovative media owner in Latin America, not only through our hard work but also thanks to choosing world-class technology partners."
Hivestack's globally recognised technology has been chosen by some of the world's largest media owners, including Clear Channel US, Europe, and Singapore. They are currently facilitating the activation of both global and local programmatic DOOH campaigns in over 25 markets.

Hivestack
Hivestack is the largest independent, global, full stack, marketing technology company that powers the buy and sell-side of programmatic digital out of home (DOOH) advertising. On the buy side, marketers use Hivestack's Demand-Side Platform to crea...
Powered by PressBox
Ad TechDOOHOOHPartnershipProgrammatic