How Cookieless Targeting Tactics Will Drive Impressive Performance
by Grace Dillon on 31st May 2022 in News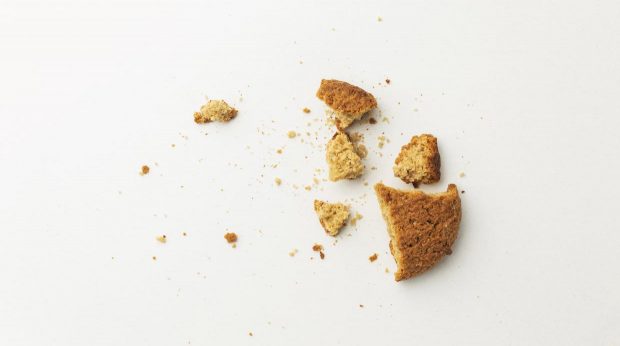 In association with StackAdapt
Ahead of ATS London 2022, Andrew Rose, VP of Sales, EMEA at StackAdapt, outlines why advertisers should be pursuing a cookieless strategy, and sets out the benefits of contextual targeting.
In recent years, the advertising landscape has begun to face increasing restrictions on third-party data collection. As a result, many marketers are wondering if the future of advertising will be cookieless. The answer? No! There are a number of digital environments where cookies will continue to exist. For example, users will continue to have the option to accept or deny cookies in environments where they might act as identifiers of who is engaging with content and web pages. In other situations, a user might voluntarily provide their information, like in a payment portal.
What will change is the number of digital environments where cookies are accepted and tracked. For example, some browsers will start offering more options for users to manage their cookies and website data. Rather than accepting or denying cookies altogether, a user will be able to consent to the use of some cookies. 
Whilst we are moving towards a future that is likely to be more cookie-limited, the cookie won't disappear entirely. This is why it's more important than ever for marketers to introduce cookieless targeting methods to their digital strategies. A cookieless strategy will fill in any gaps that arise, and cookieless targeting comes with its own unique benefits that drive increased performance.  
One of the most prevalent forms of cookieless advertising is contextual advertising. Contextual isn't constrained by privacy legislation because it doesn't collect or use information about users. Instead, it leverages the context next to which an ad appears. This targeting method uses algorithms to target ad placements based on keywords, website content, and other metadata. This way, ads are shown to users based on the content they are consuming at that moment in time. 
Thanks to modern technology, cookieless targeting methods like contextual advertising are multi-channel and scalable, making it a reliable means to reach audiences. Contextual targeting can also improve the performance of campaigns by enabling advertisers to reach niche audiences who are in the right frame of mind, amongst other benefits.  
With contextual targeting, marketers can target particular contexts by specifying a topic or a collection of keywords. In the campaign setup, in-context and out-of-context phrases are identified. Then, an algorithm will determine the best ad placements based on a publisher's or site's content using contextual artificial intelligence (AI). With contextual AI, targeting can be expanded further to include relevant phrases related to the context.
To target niche contexts, marketers can indicate specific in-context and out-of-context phrases in the campaign setup. For example, a marketer who is running a campaign for a laundry detergent might want to create value alignment between users and the detergent brand by highlighting that the detergent is zero waste and eco-friendly. 
Contextual targeting would enable that marketer to indicate keywords related to eco-friendly household products to precisely target a niche customer profile. This strategy drives performance because it ensures that ads are served to consumers who are receptive to the unique attributes of a specific product or service. It benefits marketers further by building brand affinity. 
Brand affinity is becoming increasingly important. Research shows that, globally, 94% of consumers say it is important that the companies they engage with have a strong purpose, and 83% say companies should only earn a profit if they also deliver a positive impact. With contextual advertising, marketers can ensure ads are served to consumers who will be receptive to the values of a specific brand, like sustainability. This sets the foundation for consumer trust and a positive brand association.   
Contextual advertising can also provide marketers with access to real-time metrics. With the right demand-side platform (DSP), it's possible to verify ads served on relevant domains pre- and in-flight. This makes it possible to revise a campaign's selected topics and keywords in real-time to improve their performance, and reduce ad dollar wastage too. 
Cookieless targeting tactics like contextual advertising depart from the traditional behavioural approach of making sure ads are relevant to a specific, individual user. Instead, a contextual targeting approach aims to ensure the ad is relevant to the content of that page, and, therefore by extension, likely relevant to the users who visit it. With the role of cookies in advertising evolving, the part that this tactic plays in digital media will continue to grow. The best part? Contextual targeting provides advertisers another option for diversifying their methodologies and experimenting with new marketing strategies that can drive impressive performance.
---
ATS London 2022 will be taking place at Central Hall Westminster on 14th and 15th June. Tickets and further details are available via the ATS London homepage.
ATS LondonContextualCookielessDataPrivacy