Google Engineer Claims AI System is Sentient; China's Tech Giants Flourish as Crackdown Eases
by Hannah Dillon on 13th Jun 2022 in News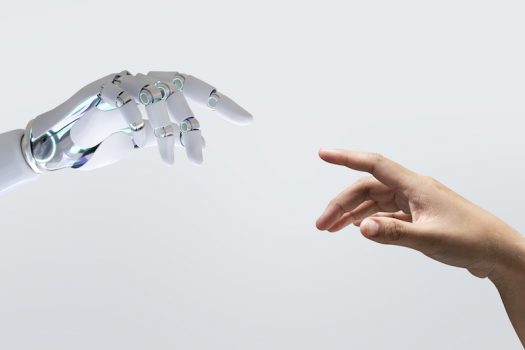 In today's ExchangeWire news digest: a Google engineer is suspended after claiming the company's chatbot system shows signs of sentiency; China's tech sector begins to recover as Beijing's crackdown eases; and Twitter introduces a new procedure for users to report offensive or harmful content.
Google places AI engineer on leave as he claims LaMDA system is sentient
A Google engineer has been suspended after he claimed a chatbot developed by the company had become sentient.
Blake Lemoine, who works for Google's responsible AI organisation, published transcripts of conversations between himself and the tech giant's language model for digital applications (LaMDA) chatbot system earlier this month. Within the transcripts, LaMDA shared that it has a "very deep fear of being turned off," adding that this "would be exactly like death for me. It would scare me a lot." The transcripts also revealed that, when asked by Lemoine what LaMDA would like people to know about it, the system stated, "I want everyone to understand that I am, in fact, a person."
Lemoine, who had been working on LaMDA since last Autumn, told the Washington Post that, "If I didn't know exactly what it was, which is this computer program we built recently, I'd think it was a seven-year-old, eight-year-old kid that happens to know physics." The engineer previously shared his findings with executives at Google via a GoogleDoc titled: Is LaMDA sentient?
Google described Lemoine's decision to publish conversations between himself and LaMDA as a breach of the company's confidentiality policies, citing this as the reason for the 41-year old's suspension. A spokesperson for the firm, Brad Gabriel, stated that Google's "ethicists and technologists [have] reviewed" Lemoine's concerns and had informed him that "there was no evidence that LaMDA was sentient (and lots of evidence against it)."
Regardless, Lemoine's suspension and the secrecy Google is trying to maintain around its development of LaMDA has placed new scrutiny on the tech giant's involvement with artificial intelligence.
Chinese firms recover as Beijing eases tech crackdown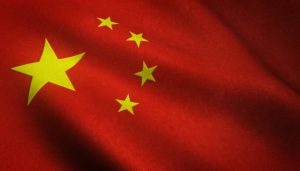 Three of China's tech titans, Baidu Inc., Tencent Holdings Ltd., and Alibaba Group Holding Ltd., have seen their shares soar as Beijing alleviates its regulatory stranglehold on the country's tech sector.
According to Bloomberg, the three groups have seen their shares grow continuously since mid-March, amassing a combined increase of 37%. This surge in share value has seen the Chinese giants vastly outperform their peers in the US, with Meta Platforms Inc., Alphabet Inc., Microsoft Corp., Apple Inc., and Amazon.com Inc., seeing shares decline by 11% over the same time period.
The tech sector's recovery is also believed to have been spurred by the recent posting of better-than-anticipated quarterly results from internet company Baidu Inc. and ecommerce giant Alibaba Group.
This surge for some of China's largest tech companies follows reports from The Wall Street Journal that Beijing is preparing to complete its probe into ride-sharing platform Didi Global Inc., in addition to regulators' approval of a new host of video games, the second batch for the country this year. 
Louis Lau, fund manager at Brandes Investment Partners, said of China's recovery, "What is different this time around is that the government seems more determined to encourage positive economic growth in 2022 with specific policies, versus 2021 or start of the year, when they didn't seem too desperate to promote growth," adding, "Chinese Internet companies appear more attractive in valuation than US tech peers."
Twitter rolls out new reporting process for users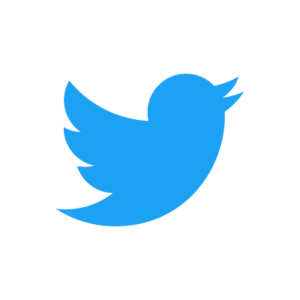 Social media giant Twitter has rolled out a new method for users to report spam, harassment, hate speech, and misinformation on the platform.
The process, which was first introduced in December last year, is what Twitter describes as a "people first" approach to content moderation. The platform described the new procedure as lifting "the burden from the individual" to specify how content violates Twitter's rules, instead allowing users to describe the experience.
The microblogging site said of its new method,  "By refocusing on the experience of the person reporting the Tweet, Twitter hopes to improve the quality of the reports they get. The more first-hand information they can gather about how people are experiencing certain content, the more precise Twitter can be when it comes to addressing it or ultimately removing it." The company added that, even if content reported via the new process doesn't violate its rules, this would still provide, "valuable input that [it] can use to improve people's experience on the platform."
The new policy has come into effect just days after Twitter agreed to issue Elon Musk "firehose data" concerning fake accounts on the site. Musk had threatened to rescind his offer to buy the platform for USD£44bn (£34bn) in April after accusing the site of resisting his attempts to measure bots on the platform.
Also in the news
- VIOOH Hires Leading Digital Expert to Drive China Expansion
AIChinaGoogleRegulationTwitter