Twitter to Play Ball with Musk's Demands for Data; IPA Warns Agency Fees to Rise
by Hannah Dillon on 9th Jun 2022 in News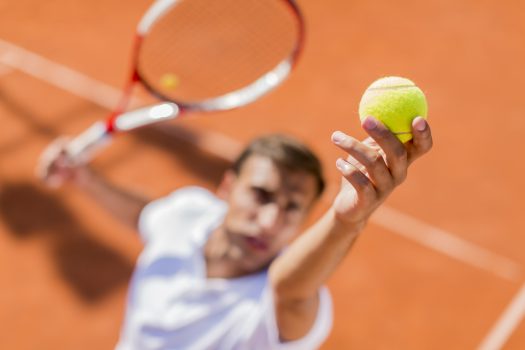 In today's ExchangeWire news digest: Twitter agrees to meet Elon Musk's demands for data concerning its user base; the IPA warns that agency fees will rise as economic growth is set to slump; and the Advertising Association appoints Publicis Groupe UK's Annette King as its new chair.
Twitter agrees to hand over fake account data
Twitter has agreed to hand over data concerning fake accounts on the platform to Elon Musk after the billionaire threatened to rescind his offer to buy the company.
The microblogging site will give the Tesla-boss access to data comprising over five million daily tweets, a real-time record of tweets, the devices they were tweeted from, and details of the accounts that tweet, according to the Washington Post.
Twitter's relinquishment of this data follows Musk's threats to walk away from his USD$44bn (£34bn) deal to buy out the social media site on Monday (6th June) unless the tech giant provides accurate data on fake accounts on the site. The entrepreneur has been publicly sceptical of the company's claim that bots account for fewer than 5% of its user base, which totals to 229 million globally.
Speaking to The Guardian, University of Richmond's Carl Tobias, suggested that Twitter's handover of data may still not completely satisfy the SpaceX founder, due to the sheer volume of information the billionaire will have to analyse. "Even were Musk to secure access to the 'firehose data', it would be resource-intensive to review the data and may prove unsatisfactory to Musk. In short, it now seems that the standoff continues," Tobias said.
Regardless, this latest development suggests Twitter's commitment to completing the deal. According to reports, Twitter's chief legal officer Vijaya Gadde told employees on Wednesday (8th June) to anticipate a shareholder vote on Musk's intended purchase as early as July or August of this year.
IPA warns agency rates will rise as inflation soars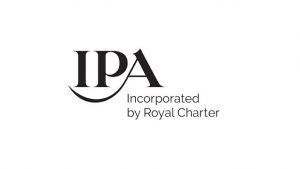 The director general for the Institute of Practitioners in Advertising (IPA), Paul Bainsfair, has released a warning that agencies will have to increase their prices thanks to rising inflation.
In a statement published by IPA today (9th June), Bainsfair said, "No agency would take the decision to raise their fees lightly. But with inflation levels at their highest level in 40 years – rising by 9% in the 12 months to April 2022 and potentially hitting 10% in the last three months of this year, such decisions are, unfortunately, inevitable."
The warning from the London-based trade association comes as the UK is predicted to have the worst economic growth amongst the G20 nations, second only to Russia. Analysts' predictions that the UK economy will grind to a halt in 2023 amidst a backdrop of record inflation have led the IPA to concede that advertisers must contend with "a myriad of increasing problems and costs that they can no longer be expected to absorb." Bainsfair warns that this, alongside staff shortages and soaring costs, leave agencies with little choice but to increase their costs.
Bainsfair's statement goes on to reassure agencies that their services will still be high in demand, asserting that "as the evidence shows, companies that continue to invest in advertising in the downturn fare best in the long term." The warning, however, reflects a bleak time for the advertising industry.
Publicis Groupe CEO appointed as chair of Advertising Association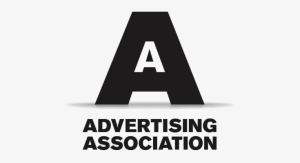 The Advertising Association (AA) has appointed Publicis Groupe's Annette King as its new chair. King has served as the CEO of Publicis' UK arm since 2018 and has pioneered a menopause policy, flexible working, and disability and trans-inclusion policies at the agency.
King will replace PHD's Philippa Brown, who introduced initiatives such as All In and Ad Net Zero during her three-year term. As chair, King will support the AA's strategic direction and continue its joint ventures with other industry associations, such as the ISBA and the IPA. King is also expected to consult on regulatory topics, such as the Online Advertising Programme.
Reporting to the AA's board on behalf of industry members, King will work closely with AA's president, Alessandra Bellini, and AA CEO Stephen Woodford. Commenting on King's appointment, Woodford said, "Annette is one of the most impressive voices in UK advertising today…She brings vast experience and strong work on creating a more inclusive workplace. I look forward to working closely with Annette as we work hard to tackle the challenges faced by our industry, from climate change to the talent crisis."
King, who also chairs the global board of the BBH network, said, "The AA is an impressive organisation with an agenda to drive change. The work the AA is doing on diversity and inclusion and climate change, and in other important areas, is very close to my heart and something I'm committed to accelerating."
Also in the news:
- Yahoo Transforms Audience Experiences with Immersive Yahoo Stories Ad
- Index Exchange Acquires Machine Learning Company Rivr
- UNBOXED Appoints the7stars to Handle UK Media Strategy via the CCS Framework
- Zeotap Expands Board and Leadership Team To Reflect Growth in 2022
AcquisitionAgenciesAppointmentElon MuskTwitterUK