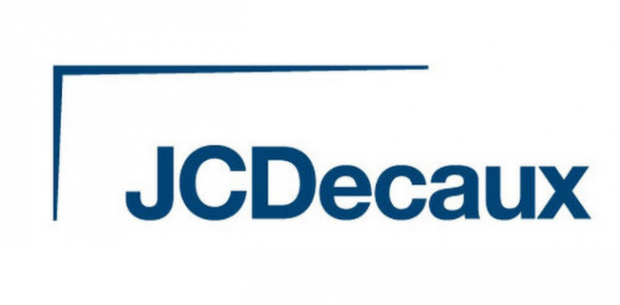 JCDecaux UK, a leading provider of programmatic digital out-of-home (prDOOH) advertising solutions for brands and agencies, has introduced programmatic buying capabilities to all advertising sites at Heathrow enabling digital advertisers to reach millions of passengers in this premium, sought-after environment.  
Programmatic buying is now possible across all Heathrow terminals – over 700 digital screens – via leading supply-side platform VIOOH. The introduction of programmatic buying enables advertisers a new way to reach millions of passengers at Heathrow using anonymised data to optimise campaigns in near-real time.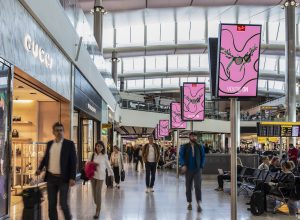 "We're proud of our state-of-the art digital advertising portfolio at Heathrow, and programmatic will provide a great opportunity to open up access to a broader range of brands than ever," said Fraser Brown, retail and property director, Heathrow. "This in turn should make the screens even more engaging for our passengers, improving their airport experience."
PrDOOH as a share of all OOH advertising is growing rapidly – second only to mobile - as it provides marketers with the ability to blend the precision targeting and ease of programmatic ad buying with the effectiveness of high-impact ad formats. 
Over the last two years, JCDecaux UK has accelerated its transition to programmatic, making more than 7 billion impressions a month available to buyers via multiple demand-side platforms (DSPs). Advertisers now want the ability to quickly activate campaigns with a shorter turnaround time, the flexibility to pause and restart as situations change and the capability to serve dynamic content in near real-time
"Today, prDOOH is an essential part of brands omnichannel marketing strategy," said Chris Collins, co-CEO, JCDecaux UK. "Over the four years that we've been running programmatic campaigns we've noticed two key trends. Firstly, brands that have previously invested in non-programmatic campaigns are adding incremental budgets to complement long-term campaigns with strategic bursts of activity around key moments in time. Secondly, there has been an influx of new brands into OOH advertising owing to the medium's connections into the digital online ecosystem through programmatic platforms. The introduction of programmatic buying capabilities at Heathrow will open up this fantastic environment to even more brands".
"Combining JCDecaux's premium airport inventory with VIOOH's programmatic capabilities will enable brands to create highly targeted, flexible and measurable prDOOH campaigns across Heathrow Airport," said Jean-Christophe Conti, CEO at VIOOH. "This offering also enables more brands to tap into the airport audience - who have a high dwell time and are ready to spend - making this audience extremely desirable from a programmatic perspective due to these highly sought after audience segments."
Making OOH inventory available through DSPs enables media buyers to plan, activate, and optimise all digital channels in one place. This not only saves time but also gives marketers more control and improves performance across both brands and direct response goals. As with any emerging channel, marketers are facing a challenge to up-skill and educate themselves. Many are drawing on experience in bringing connected TV (CTV) into the media mix and transforming a previously non-digital channel into a programmatic experience. 
JCDecaux UK's programmatic campaigns are available as both guaranteed and non-guaranteed deals giving buyers additional commercial flexibility. First-, second-, and third-party audience data can be used on the buy-side and there is also the option to leverage sell-side targeting. Advertisers benefit from insights such as passenger numbers by terminal and by day, unique passenger profiles, the impact of dwell time on campaign frequency, and information on how passengers move around the airport. These data points can then be used to optimise campaigns in real-time. 
Commenting on the news, Greg West, international sales director at Hivestack said, "The programmatic activation of premium brands in one of the world's leading airports show the incredible opportunity advertising technology present to such an important environment for DOOH. Also the unique environment which is now available to programmatic buying strategies globally is key as the world of travel is opening up".

JCDecaux UK
JCDecaux is the world's largest out of home (OOH) advertising company reaching audiences in over 80 countries. As the UK market leader, JCDecaux enables brands to reach consumers in airport, rail, roadside, and retail environments through tra...
Powered by PressBox
AudienceDOOHDSPInventoryProgrammatic