Picnic Goes All-In on Green Media, Teaming with Scope3 to Make 100% of Campaigns Net Zero
by ExchangeWire PressBox on 17th Jun 2022 in News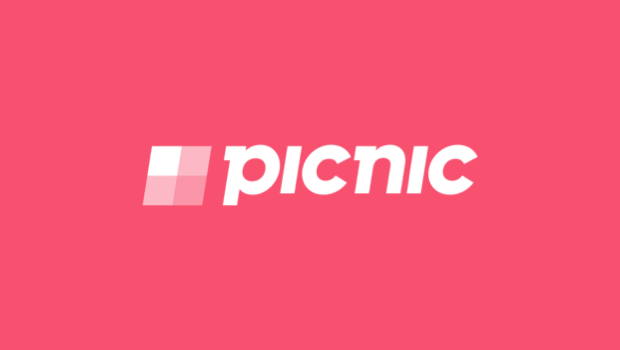 Picnic, the social display marketplace, today (June 17th, 2022) announced that it will now measure and automatically compensate the cost of supply chain emissions for all media campaigns across its advertising customer base.   The announcement, made in partnership with Scope3, marks Picnic as the first display marketplace to guarantee that 100% of the campaigns run through its platform will be carbon neutral.
Carbon emissions caused by programmatic advertising are a huge hidden cost of digital advertising. It's estimated that 1 million impressions emit 1 metric ton of CO2 or the equivalent of a round-trip flight from Boston to London per passenger.
Compared to Scope 1 and 2 emissions which are easier to track and measure, Scope 3 emissions are noticeably absent from carbon calculations because they are difficult to observe, measure and report. Despite this, it is estimated that between 65-95% of a company's total carbon footprint falls within this 'Scope 3' classification.
As part of its commitment to sustainable advertising, Picnic will now exclusively offer green media products (GMPs) powered by Scope3 and will measure and compensate for the carbon cost of 100% of its media campaigns at no additional cost to advertisers. 
Scope3 data is used to measure the end-to-end carbon emissions across the entire lifecycle of an ad. To compensate for the total cost of carbon from campaigns, contributions are made to a portfolio of high-quality projects such as direct air capture, biochar and carbon soil storage that remove carbon from the atmosphere. As part of the existing post-campaign analysis process, Picnic's agency partners will also now receive a full breakdown by supply chain category of the emissions associated with each campaign. 
Liz Duff, head of commercial & operations at Total Media says: "As a B Corp certified business, Total Media is dedicated to building a more inclusive and sustainable economy.  This is why we offer all of our clients the opportunity to run completely carbon-neutral media campaigns, compensating for their media activity through a climate protection programme. Our choice of media partners also reflects our prioritisation of sustainable media activity, and where possible we work with media partners who reflect our sustainability goals."
Our clients, future prospects and employees are increasingly asking about sustainable practices and expect us to be able to deliver carbon-neutral activity. And it's not just in certain sectors that we're seeing a growing interest, we're speaking to clients in FMCG, finance, automotive and many other fields to explain how we can support their ambitions. We take our responsibility in this area extremely seriously, and are developing a roster of similarly-minded media partners to support this."
Picnic GMPs are powered by Scope3, which has invested in the data, technology, and relationships to accurately measure the total emissions of an ad campaign. Having developed the most comprehensive data set for supply chain emissions within digital advertising, Scope3 enables companies like Picnic to compensate for the cost of carbon for any given campaign through a portfolio of high-quality carbon removal projects. 
Matthew Goldhill, founder and CEO of Picnic, says of the partnership: "It's a great pleasure to partner with Scope3, and some old colleagues from AppNexus, to try and be part of the solution for the climate crisis, not contribute to the problem. Sustainability and providing positive user experiences have always been at the core of Picnic's mission and company culture so we didn't think twice about working with a company like Scope3, which has quickly become the gold standard for digital advertising emissions data as well as demonstrating a commitment to the highest quality compensation portfolio. I'm incredibly proud that, with immediate effect, we will pay for the carbon compensation of all future Picnic campaigns as part of our goal of being one of the most sustainable digital advertising companies in the world."
Digital MarketingEnvironmentalPartnershipSupply ChainSustainability