Recession-Proof Marketing - Q&A with Matt White, Quantcast
by Mathew Broughton on 13th Oct 2022 in News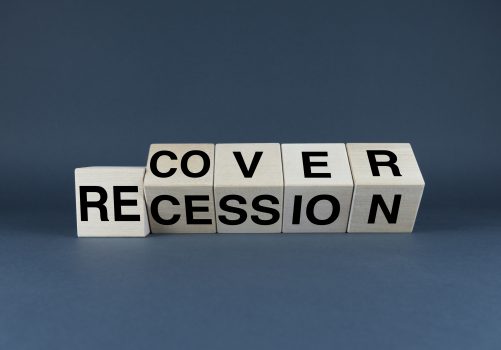 In association with Quantcast
In times of economic uncertainty, marketers have a rare opportunity to take market share and gain a competitive advantage. In fact, studies show that sales of companies that were aggressive recession advertisers rose dramatically over those that cut ad spending.
In a less noisy ad environment, it's easier to be seen and heard, and sustained investment in brand translates to improved awareness, performance, and competitive advantage. In this exclusive Q&A with ExchangeWire, Matt White, vice president for EMEA at Quantcast will discuss how to build your brand while making the most of your ad spend.
How does the advertising market generally react during times of economic uncertainty? What key considerations should brands take to ensure their messaging is heard during these times?
In times of economic uncertainty, marketing budgets are typically among the first on the chopping block. Many CMOs may have the knee jerk reaction to roll out the classic recession playbook, which often means cutting back on what's harder to prove - namely brand marketing - while prioritising performance campaigns. In the 2008 recession, the overall ad market decreased by 13% to 27%, depending on whom you talk to.
Even going into a recession, brands need to hold steady and assure they are in the market. It's still important to remain top of mind for consumers, because a recession will eventually end, and brands will come out of it as strong as they went in.
What are the key advantages to maintaining, or increasing, marketing spend during a recession?
In a less noisy ad environment, it's easier to be seen and heard. There is increasing evidence that the impact of performance ads is directly connected to brand advertising. Historically, cutbacks on branding have hurt marketers in the long run. The last thing CMOs want to do during challenging times is jeopardise brand image, which remains the dominant impact factor of consumption decisions. Sustained investment in brand has also been shown to translate to improved awareness, performance, and competitive advantage in both recession and growth markets.
By contrast, how can marketers that have reduced ad spend effectively advertise their products and services? What efficiencies can be made, and how can technology solutions help here?
Recent advancements in technology have made justifying the impact of brand marketing dollars more accessible and immediate. Marketers no longer need to view brand spend as a non-accountable line item to cut, but rather a tool to be used strategically to both weather this economic storm and drive business.
Perhaps the biggest argument against cutting brand spend during an economic downturn is that the issue of brand ROI being harder to track no longer holds. In fact, advances in technology are making the value of brand advertising far more measurable and allowing marketers to see exactly which activity is leading to ROI.
For example, advancements in ad tech are enabling marketers to measure brand lift in real time and the use of machine learning in marketing is bringing consumer sentiment data to the forefront faster and at higher volumes, including the ability to track connections across various channels within a brand's campaign. In addition, more marketers are turning to creative optimisation and a new crop of attention metrics are emerging as powerful ways of gauging the impact of storytelling campaigns. Thankfully, this coincides with improvements in cross platform metrics and audience graph quality, particularly in the area of CTV.
How will marketing in upcoming recessions be different from previous downturns, given the deprecation of identifiers in mobile and desktop environments? What channels are set to see growth, or at least stability, relative to others?
The current climate is both contradictory and unpredictable -- talent shortages, inflation, continued consumer spending,  and a broader data reckoning make it clear: these are not normal times and this is not a "normal recession."
At Quantcast, we've been laser focused on making brand advertising more accountable with real-time measurement. For example, today with the Quantcast Platform, marketers can use real-time feedback to modify CTV campaigns in-flight, in a manner akin to how performance campaigns have been optimised for years. Rather than waiting weeks or months after a campaign has ended to see the results, marketers are able to see results in real-time and optimise spend towards audiences most receptive to their brand at the moment, ultimately driving higher brand outcomes.
Using technology to gather more information and adjust spending away from tactics that don't have a strong impact is crucial for marketers as they navigate through a potential recession. Rather than blunt cuts and 'safe' tactics, it's time to use a modern approach - using both data and technology - to a full funnel plan. The number of tools at a marketer's disposal this time around make determining the value of brand advertising far more viable, and valuable