Top Publishers Adopt Taboola's New Header Bidding Solution, Unlocking Incremental Revenue
by ExchangeWire PressBox on 4th Nov 2022 in News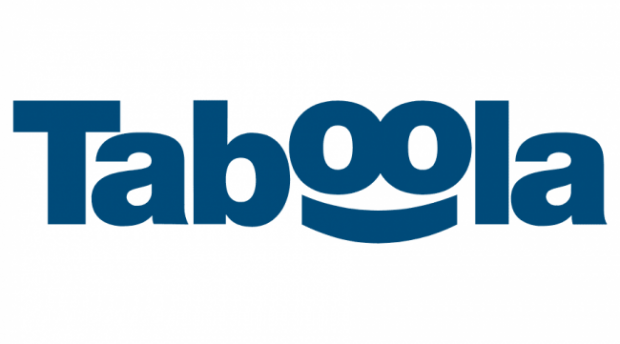 Taboola, a global leader in powering recommendations for the open web, helping people discover things they may like, announced Taboola Header Bidding, a new capability that expands on the native bidding service originally launched in April 2022, empowering advertisers to reach new supply across Taboola's extensive network of publisher partners. Publishers using Taboola Header Bidding generate incremental revenue from existing display ads inventory and to date, top publishers and many others are already live.
With Taboola Header Bidding, advertisers can now use Taboola's advanced AI and unique first party data to seamlessly connect with 500 million daily active users across IAB-standard display placements on its large publisher network. This gives advertisers working with Taboola even more visibility in prominent locations across trusted publishers in verticals from local news, sports, entertainment, finance and more.
Publishers benefit from Taboola Header Bidding by driving significantly more monetisation with their existing display ad units. Using this product, Taboola's publishers can tap into unique native advertising demand working with 15,000 direct advertisers, immense first party data, and AI. This helps publishers increase auction density across display ad inventory, resulting in a stronger and healthier display marketplace.
"I'm excited to expand our partnership with 15,000 of our advertisers, providing them a broader opportunity to reach their target audiences and driving lower acquisition costs," said Adam Singolda, founder and CEO at Taboola. "It is critical to help drive strong performance to advertisers and businesses all around the world, especially during times when social networks and privacy are in play. In working with some of our top publishers, feedback has been incredible. We're not only able to provide value by generating incremental revenue from existing display placements but also by making the display marketplace healthier. We have a unique proposition given our massive first party dataset, our direct advertisers and AI – and I'm excited to make this available to 9,000 of our publishers in years to come."
"Taboola has been a longtime partner of ours and has shown a commitment to collaborating on products that drive our business forward. We've integrated their products holistically because of their strength in making our properties more appealing to both advertisers and readers. More relevancy for ads on our site means a better experience for readers, while also giving advertisers the chance to tap into millions of very engaged and savvy readers. We are pleased to be the first sales house in DACH using this innovation within our Header Bidding solution powered by Yieldlove," said Abdelkader Barjiji, senior vice president product management programmatic & data at Ströer and managing director at Yieldlove. Ströer is the first sales house in the DACH region to use Taboola's Header Bidding capabilities and in doing so, continues its use of a variety of Taboola offerings. Most recently, the companies announced an extended partnership through 2028.

Taboola
Taboola powers recommendations for the open web, helping people discover things they may like. The platform, powered by artificial intelligence, is used by digital properties, including websites, devices and mobile apps, to drive monetisation and use...
Powered by PressBox
Ad TechContentHeader BiddingPublisherRevenue