Adelaide and TVision Partnership Bolsters Omnichannel Attention Measurement and Enables Programmatic Activation
by ExchangeWire PressBox on 24th Jan 2023 in News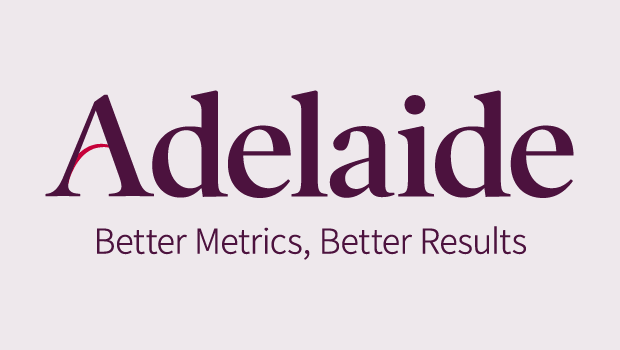 Adelaide, a leader in the field of attention-based media quality measurement, and TVision, the company measuring every second of TV and CTV viewer attention and engagement, have announced a global partnership offering advertisers greater transparency into the quality of their media investment across all channels, including Linear and CTV, and the ability to activate on Attention programmatically via pre-bid segments for CTV buys.
CTV advertising is a rapidly growing priority for advertisers, but transparency is elusive within walled gardens, preventing accurate and effective analysis and measurement of campaign impact. Advertisers want to be able to measure their CTV investments with the same insights and clarity they have with digital while also comparing the impact of their investments in traditional linear TV. The partnership between TVision and Adelaide makes this clarity a reality.
As partners, TVision and Adelaide offer a joint solution that includes:

TVision's Linear and CTV attention data will be incorporated in Adelaide's omnichannel attention-based metric, AU. Using a machine learning model, AU considers hundreds of quality signals and their weighted contribution to outcomes. The integration of TVision data into AU now enables a true, consistent cross-platform quality metric that empowers clients to understand the effectiveness of their TV investment compared to the rest of their portfolio.
With TVision's recent expansion into the UK and deeper integration of linear data into AU modeling, Adelaide clients will be able to understand the relative value of their broadcast and CTV advertising on a global scale.
Adelaide and TVision are enabling advertisers to leverage their combined data programmatically through pre-bid CTV segments targeted based on various likelihoods of attention and impact. This equips advertisers with the opportunity to take action with Attention metrics and more efficiently secure higher-quality CTV media.
"Given the rapidly evolving landscape of CTV, there is an increased pressure on advertisers to validate the value of their CTV investment and understand which partners are driving the greatest impact," said Yan Liu, CEO of TVision. "Together with Adelaide, we enable our clients to better measure their entire media portfolio based on the quality and impact of placements."
"Since we initially developed AU, we've been committed to creating a metric that allows for cross-channel comparisons of quality to help marketers to make smarter decisions throughout the planning, buying, and activation process," said Marc Guldimann, CEO of Adelaide. "We're excited to expand our partnership with TVision and arm our clients with even more precise tools to measure the quality of their CTV and broadcast media."

Adelaide
Adelaide is a leader in the rapidly growing field of evidence-based media quality measurement. Adelaide's attention-based metric, AU, helps advertisers make better media investment decisions. AU is an omnichannel metric that evaluates thousands of ...
Powered by PressBox
AttentionMeasurementOmnichannelPartnershipProgrammatic