What if Google becomes a demand-side only business?
by Ciaran O'Kane on 9th Feb 2023 in News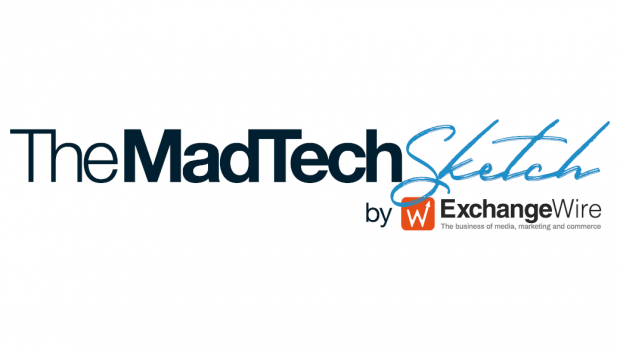 Ciaran O'Kane's latest MadTech Sketch looks at three 'what if' scenarios in the event of Google being forced into a sell-side ad tech/ad network spin-off.
Much has been written about the DOJ suing Google over anti-competitive activity in the ad tech market. The tech giant has been accused of 'self-dealing, anticompetitive acquisitions and forcing businesses to use multiple products and services that it offers.'
So what if this means that their sell-side ad tech has to be spun-off? What could a demand-side only Google offering look like? Here are three possible scenarios:
Scenario One
Google spins out the sell-side business (GAM, AdSense, Admob, GDN) but doesn't guarantee search demand.  A head-to-head with independent ad tech could see shift market share.  A huge opportunity for indies?
Scenario two
Google's exit from the sell-side disincentives search demand allocation. Stripped of margin, Google could funnel this demand into O&O inventory.  It would be a huge financial blow to publishers and app developers, as Google spends $50 billion per annum on TAC.
Scenario three
Instead of spinning out ad tech, Google decides to shutter it completely to appease the likes of the DOJ and EU.  Without search demand (regulators would block this), would it command the premium price that many commentators believe it is worth? 
Highly unlikely. This would indeed be a red letter day for independent ad tech. The sound of champagne corks would be heard across the ad tech world.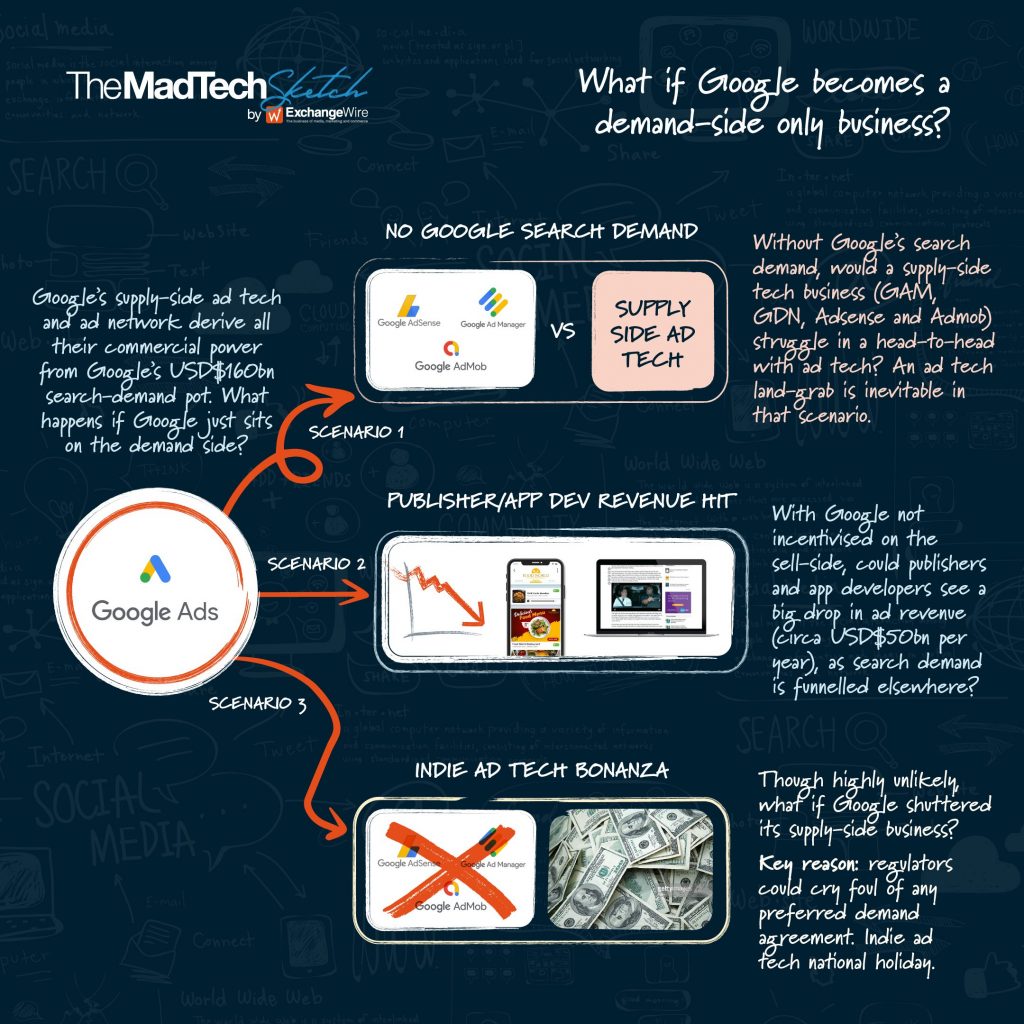 What do you think of Ciaran's vision for Google's demand-only business? Let us know by joining the discussion on LinkedIn.
Demand SideGoogleMadTech SketchRegulation