'Powering the buying process through data': in Discussion with MiQ
by Lindsay Rowntree on 22nd Mar 2023 in News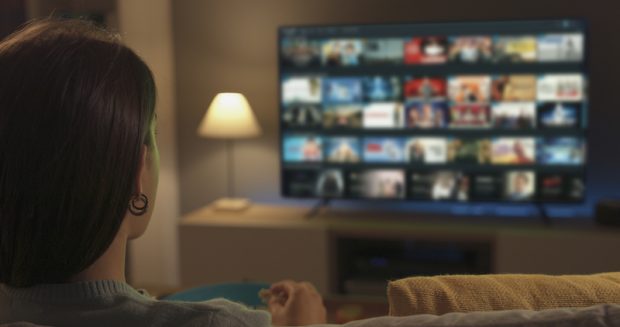 At the Road to ATS Singapore 2023, ExchangeWire's Lindsay Rowntree caught up with Jason Scott, CEO APAC, and Gurman Hundal, co-founder, of MiQ to discuss the company's growth in APAC, the development of TV advertising is across the region, and how emerging technology is shaping the TV advertising industry.
What is regionally important for MiQ and what is happening in APAC at the moment?
APAC is a massive region, there are lots of brands, lots of advertising dollars and massive growth. It is a fast-growing region for us. We're already pretty established in APAC; in Australia, India and Southeast Asia we're already a $50 million plus business. We want to try to quadruple that over the next five years and so are now trying to figure out how we can grow it to the next level. We now have an APAC CEO, and about 70 people in Australia and India and we're planning to take the successes we've experienced in other markets, such as TV, over to APAC to encourage this growth.
As recently as 2019, we were laying down a strategic plan for geographical expansion, with very clear product bets, unsurprisingly, on TV. At the time, we were really thinking about how we could balance our routes to market services in terms of the channels that we go to market with. Now, if you look in Australia, we have presence in the five capital cities, and our TV capabilities incorporate the original Samba relationship, which started in Australia and went worldwide. If you look at our routes to market now, there's a much more palatable spread of a revenue profile. In some ways, that's exactly the same approach we're using in Southeast Asia. We've always used a very partner-led strategy, whether it be with our agencies, whether it be with great suppliers in the region. The playbook we have is a very solid one that gives us the ability to draw where clients are placing effort points globally. Our job is to ensure that we're doing that last mile of innovation, so it matches the nuance of the markets.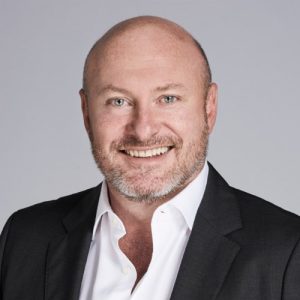 TV feels like a very important channel, particularly within the APAC region, but there is a lot of fragmentation. What MiQ is doing in the TV space and how are you helping your buyers navigate the B2B sales.
The way we look at TV is similar to buying ads on connected television, whether that's through broadcasters' on demand service, subscription or ad-funded on demand service, and YouTube. We then look at how we can power the buying process through data. In Australia, for example we're very, very big on the ACR data footprint. We can understand what 250,000 Australian households are watching on TV and use that data to plan, buy and activate. We're trying to find similar data assets in Southeast Asia from separate offices so that we can have a very data-driven approach to buying TV advertising for our clients, as it's the fastest growing product area in MiQ. Data-driven buying has gone from being 0% of our revenue four years ago, to a quarter of our whole global revenue. 
I think the technology has now advanced enough so that data can be used to inform media decisioning. It gets really exciting because TV has been a major way to bring programmatic into the mainstream, because it's got a really big permission slip for clients. We don't have to create the momentum in the consumer's mind or with advertisers, we've just got to be really good at bringing a patchwork quilt of solutions together in one place to make one easy, and super scalable solution. And so coming into the APAC region here, viewership data is almost doubling every year and there are a lot of interesting trends emerging, such as mobile device viewing is set to surpass the big screen. The thing about TV is that it's hyperlocal, so we've got to be really good at understanding the regions we're delivering to.
Do you find that the definition of TV varies across APAC, particularly as it's a region which is becoming increasingly digitised?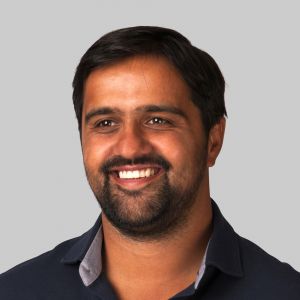 That's where the nuance is, right? Let's take a market like India: a lot of people in India don't have a TV because they can watch everything they want on their laptops. They may be watching broadcast TV or a video on demand service, but the content and ad is displayed on mobile, laptop, or desktop. However, we would still class this as TV advertising in those markets.
Digital out of home comes into this as well; not necessarily the big screens that you'll see on the highways and byways, but certainly around shopping precincts where you get high-density, close-proximity screens to certain retailers. So we talk a lot to clients about broadcast and being able to bring the right ad to the right screen.
Do you think that there needs to be greater synchronisation between the creative and the buying, as they are often already connected?
I do think so; when I started in agencies, it was full-service and this was brilliant because it enabled debates between agency and client. I think you've only got to watch how many companies are putting on creative services, and how much creative service companies are putting on media to find your answer. Historically, the cost base of a creative agency versus media ratings are quite different, so when you try to combine them you reach a critical obstacle.
What are the most exciting things that people need to watch out for that you know, that MiQ is working on, in helping clients deliver better getting what they want out of it?
On a performance level, I think the retail media space probably is certainly one area, and then with regards to the more upper-funnel stuff is going to be a lot about how incredible developing ways of buying TV are for the client. We're just looking forward to taking clients on that journey to take advantage of the ways they could, because the beauty of the TV advert from 150 years ago, the audio, the visual, the emotional impact, they can have all that still, but with a new layer of targeting and insights that I think is just game changing. As an industry, we are much better equipped to get the right ad to the right person at the right time because the marketplace now is really just a big audience that happens to be over here on TV, here on digital, or here on a mobile. What I get excited about is seeing them as one, and then go to them pretty effortlessly by planning at once and executing in multiple different ways.
APACATS SingaporeCTVProgrammaticTV