Yahoo Partners with Samba TV for Advanced TV solution, Enhancing Targeting & Measurement
by ExchangeWire PressBox on 16th May 2023 in News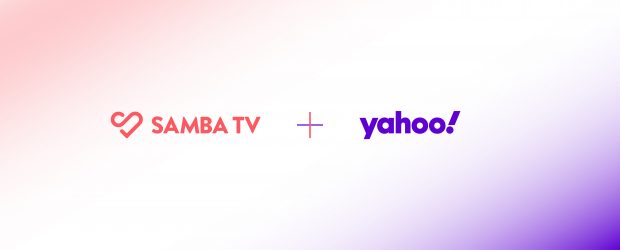 Yahoo announced a strategic partnership with Samba TV, the global leader in TV data and analytics, to provide advertisers with a holistic advanced TV solution to enhance omni-screen campaign targeting and measurement within the Yahoo DSP for the first time across the UK and Canada.
The deal is part of an extension and renewal of an existing partnership in Australia, launched in 2022 to help agencies plan, activate, and measure TV budgets with greater efficiency and effectiveness.
Samba TV's first-party Smart TV data and proprietary measurement will be integrated into the Yahoo DSP in all three markets to help advertisers connect TV audiences from the biggest screen in the house to all digital channels for true incremental reach and frequency. Combined with Yahoo's consent-based Identity Graph, fuelled by 200 billion daily cross-screen signals derived from direct consumer touchpoints, across Yahoo's ecosystem of products and services, advertisers will be able to unlock better omni-screen performance and ROI at scale.
Elizabeth Herbst-Brady, chief revenue officer at Yahoo said: "Our partnership with Samba TV brings an enhanced advanced TV solution to our Yahoo DSP and to clients across these strategic markets. Bridging linear TV and online digital audiences enables advertisers to maximise the effectiveness of their TV budgets and reach the right audiences across every screen seamlessly, without repeating ads needlessly. This first-of-its-kind partnership was launched in Australia last year and we're thrilled to renew the relationship and expand into the UK and Canada. Advertisers can pool their TV and digital budgets to plan and measure audiences with Samba TV's data and target audience segments created and curated by the Yahoo DSP in order to maximise campaign impact."
David Barker, senior vice president of international sales at Samba TV said: "This partnership brings together the best of Yahoo's impressive tech stack and Samba TV's comprehensive TV data and analytics. The expansion of our partnership across the three markets reflects a joint ambition to bring innovative solutions that connect advertisers with valuable audiences with greater precision, scale, and seamless ad experiences."

Yahoo
Yahoo serves as a trusted guide for hundreds of millions of people globally, helping them achieve their goals online through our portfolio of iconic products. For advertisers, Yahoo Advertising offers omnichannel solutions and powerful data to engage...
Powered by PressBox
AnalyticsDataDSPMeasurementTargeting