Sharethrough Expands GreenPMPs™ Capabilities to Include Programmatic CTV Campaigns 
by ExchangeWire PressBox on 26th May 2023 in News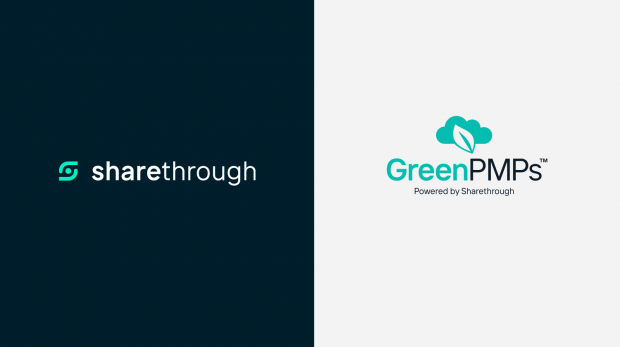 Sharethrough, a top global independent omnichannel ad exchange, is launching GreenPMPs™ (Private Marketplaces) for CTV (connected TV) ad campaigns in partnership with Scope3, solidifying their position as a key partner helping ad buyers reduce their carbon footprint.
According to a study conducted by Sharethrough, 80% of consumers favour brands that are actively working to reduce their carbon emissions. More than ever, it is critical for advertisers to calculate, reduce, and compensate for the carbon emissions caused by their marketing activities.
GreenPMPs™ for CTV will enable advertisers to decarbonise the supply chain involved in delivering CTV ads. For every CTV campaign delivered on GreenPMPs™, Scope3, experts in supply chain emissions data, will measure the carbon emissions of the entire programmatic supply chain, then Sharethrough will allocate part of the media cost towards high-quality carbon removal projects while simultaneously optimising campaign delivery to reduce its overall carbon footprint.
Additionally, brands can now estimate the carbon emissions of their programmatic campaigns in Sharethrough's free Carbon Emissions Estimator, a tool built to raise awareness on carbon emissions generated by digital media campaigns.
"Sharethrough's core mission is to provide marketers with ways to optimise their campaign performance through unique ad enhancement technologies and quality inventory. One year ago, we launched carbon footprint measurement, reduction, and compensation through Green Media Products," said JF Cote, CEO at Sharethrough. "We are thrilled to expand GreenPMPs™ capabilities to CTV ads, allowing advertisers to deliver omnichannel carbon-neutral programmatic campaigns at scale."
Over 7,500 brands are already using Sharethrough GreenPMPs™ for display, video, and CTV ads across all devices including desktop, mobile, and TV. To date, approximately 375,000 grams of CO2 have been compensated from digital advertising campaigns, which is equivalent to the energy required to heat 1,652 US homes for one month. GreenPMPs™ are available to all buyers on all DSPs.
For more information, visit www.sharethrough.com. To track our progress in decarbonising the digital advertising ecosystem, visit www.greenpmp.io.

Sharethrough
Sharethrough is one of the top global independent omnichannel ad exchanges. Committed to preserving an open internet with independent and accessible content funded by quality advertising, we are building a sustainable advertising ecosystem for journa...
Powered by PressBox
BrandsCampaignCTVEnvironmentalOmnichannel