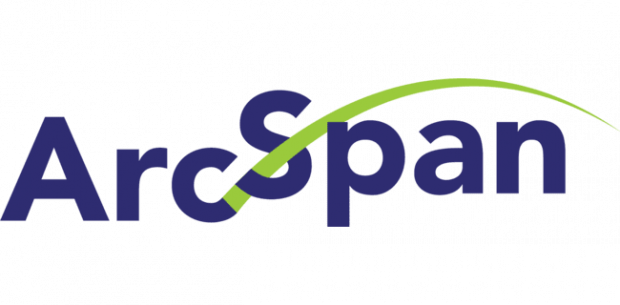 ArcSpan Technologies, the innovative publisher audience monetisation company, announced the official launch of ArcSpan AMS™, the Audience Monetisation System. AMS fills a vital publisher need for a purpose-built, flexible, real-time, first-party DMP monetisation solution for large and mid-sized advertising-driven publishers. This launch advances ArcSpan's dedication to helping publishers overcome increasingly ineffective and overpriced technology that is not fully equipped to support publishers' revenue opportunities.
"In a digital landscape where the importance of user privacy continues to heighten, we're beyond excited to be pioneering the shift away from third-party cookies, providing publishers with privacy-centric, robust, and scalable first-party audience technology." said James Dempsey, head, EMEA solutions. "We've taken the time to carefully listen to the grievances of publishers and retailers across the US and Europe. Their feedback has shed light on the limitations of existing audience monetisation technologies, and we've designed our platform, the Audience Monetisation System (AMS), to address these shortcomings."   
ArcSpan AMS™ delivers audience addressability and monetisation solutions to meet the evolving needs of both the comScore 3,000 and retail media network businesses. As a flexible, modular system, AMS operates as a standalone DMP or can be configured to enhance existing data tech. ArcSpan's next-gen technology provides many key benefits to help publisher revenue leaders align with advertisers and win more RFPs. These include:
Robust, real-time audience data processing: ArcSpan's sophisticated data processor ingests customer's first-party data, ArcSpan's custom audience attention metrics, syndicated consumer and demographic data attributes and other cross-channel data feeds to enable robust, dynamic, audience data sets.
Intuitive, powerful, audience building, and machine learning data intelligence: ArcSpan's streamlined contextual and behavioural audience cohort building tools suite and 10+ machine learning data models enable customised and automated audiences at scale in an integrated platform.
Revenue-oriented direct sold and programmatic deal results: ArcSpan's platform transacts customised and automated cross-channel audiences via integrated SSPs / DSPs supporting direct sold and programmatic deals and efficient alignment with demand sources.
Cost-effective, flexible first-party DMP rate plans: ArcSpan aims to deliver a positive ROI for any size publisher - fees are structured based on a low monthly base fee and a simple usage fee.
The ArcSpan AMS customer platform has been purpose-built for publishers' revenue operations teams to organise, build, manage, and transact audience deals through a highly intuitive, thoughtful interface.
The AMS platform is focused on four critical audience monetisation success factors:
Accuracy - contextual and behavioural audience builder: Create and manage customised or auto-generated contextual and behavioural audience segments. ArcSpan's intuitive data menu features hundreds of data dimensions across eight core data groups.
Scale - modelled audiences: AMS is the first DMP solution to offer advanced audience data modelling as a flexible, custom component, optimising every audience based on 10+ machine learning (ML) models incorporating both publisher first-party data as well as integrated syndicated and customer-generated data. This enables a predictive similarity score threshold which weighs accuracy with scale.
Monetisation - buyer transactions: Robust data monetisation "push features" to transact in a cost-effective and time-efficient manner in selected SSP/DSP or direct deal environments.
Reporting - insights and optimisation: Advanced data analytics and insights to help publishers make more informed decisions to measure and drive revenue.
"Publishers clearly need smarter toolsets to succeed in today's rapidly evolving, complex digital advertising industry," said ArcSpan chief commercial officer and co-founder, Garret Vreeland. "Legacy DMPs and revenue ops technology have not kept pace with where the industry is headed. ArcSpan is excited to bring to market a solution that is purpose-built to help publishers meet today's challenges and position themselves for ongoing success."

ArcSpan
ArcSpan helps publishers monetise their audiences through our purpose-built first-party audience monetisation platform...
Powered by PressBox
MonetisationProduct LaunchPublisherRetailRevenue