The MadTech Sketch: Curation for the Ad Tech Nation
by Ciaran O'Kane on 29th Jun 2023 in News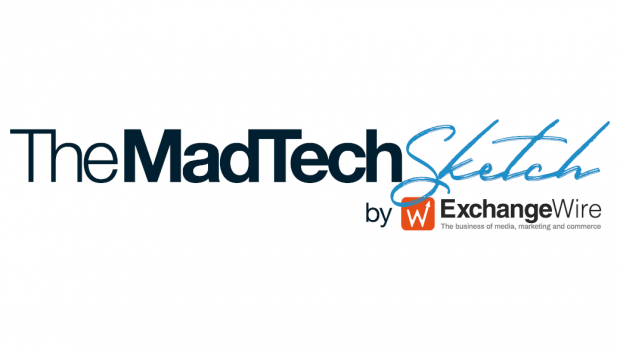 In this week's MadTech Sketch, Ciarán O'Kane takes a look at curation and the opportunities it offers in the current ad tech landscape.
Curation is not a new concept in ad tech. Ever since Dr Boris Mouzykantskii developed it for WPP some years ago, it has become a go-to for media execution.
It has grown to become the "lingua franca" of programmatic buying and selling - a means to scale specific data segments or ad tech features.
Everyone from ad networks to publishers to agencies to brands are using curation to cover-off areas like ESG, sustainability and attention.
Curation knits many areas of programmatic buying together. This week's MadTech sketch outlines what the modern curation workflow looks like, focusing on the key ingredients of your deal PMP.
There are of course some downsides to PMP activation, specifically around selling and activation - both of which can restrict scale. And there will be issues around post-cookie/ID signals, as well as sustainability issues.
Despite all of this, curation offers something unique: the framework to aggregate and scale a disparate ad tech ecosystem.
Curation for the ad tech nation, indeed.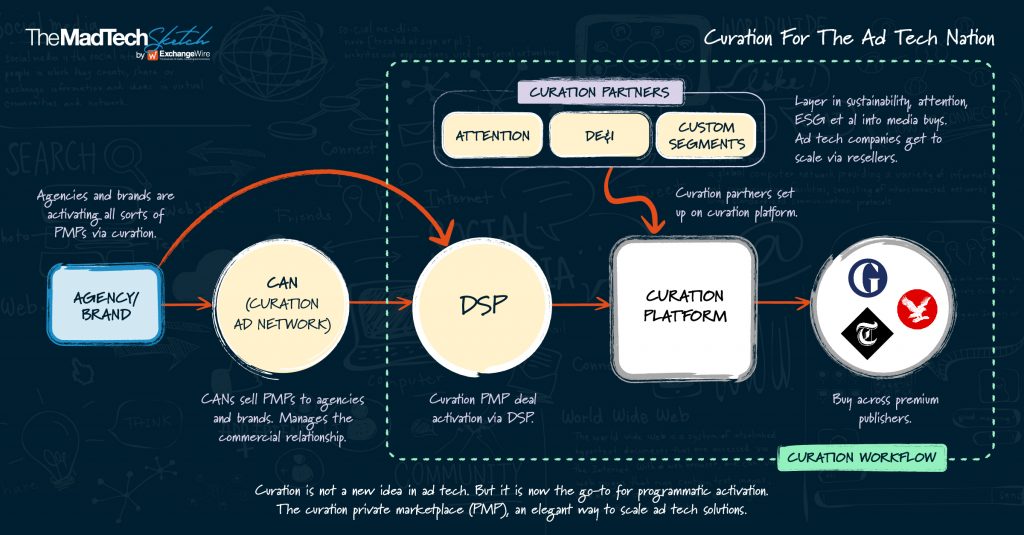 Download ExchangeWire's Industry Review 2023 to discover what leading agencies, publishers, and brands think on data issues and much more