ATS Singapore 2018

Jeff Green, CEO, Founder and Chairman, The Trade Desk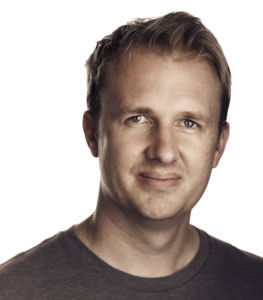 Jeff Green is the Founder, CEO and Chairman of the Board of The Trade Desk, Inc., a technology company that empowers buyers of advertising through data-driven decisioning. Hundreds of billions of impressions are bought on The Trade Desk platform every year by leading agencies and brands. Following a successful IPO in 2016 (NASDAQ: TTD), the company's stock rose 231 percent in its first year as a public company. The company employs almost 700 people in over 10 countries around the world. Since 2012, the company has experienced a compound average growth rate (CAGR) of 138 percent. Among the first programmatic ad partners of Facebook's ad exchange, Apple, Spotify, Comcast, and CBS, The Trade Desk has been recognised by Business Insider, Crain's, Deloitte, Forbes, Fortune, Glassdoor and others as both fast-growing and one of the best places to work. In 2015, Forbes named The Trade Desk one of the top 10 'America's Most Promising Companies.' The American Marketing Association named Green one of the '4 under 40' emerging marketing leaders and California State University Channel Islands recognised him as 2017 Technology Leader of the Year. Green and co-founder Dave Pickles were also named 2017 Entrepreneurs of the Year by Ernst & Young. Prior to The Trade Desk, Green founded AdECN, which he built in 2004 as the world's first online advertising exchange. AdECN was acquired by Microsoft in 2007 and Green spent two years at Microsoft Online Services Division overseeing all reseller and channel partner business, including ad monetisation for Facebook, MSNBC, MSN, Fox Sports, and others.
Dennis Buchheim, Senior Vice President & General Manager, IAB Tech Lab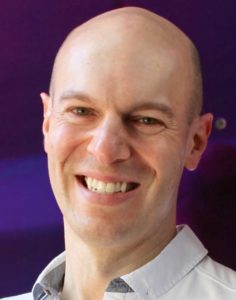 Dennis Buchheim is SVP and GM of the IAB Tech Lab, based in San Francisco. He leads this digital advertising industry technical standards-setting organization, working closely with its board and membership. Previously, he was SVP of Data & Ad Effectiveness, IAB, responsible for the Data Center of Excellence and its work on consumer identifiers, data quality, automation practices, and industry benchmarks. In parallel, he oversaw measurement and attribution efforts. Prior to joining IAB, he was VP of Product Management at Yahoo, responsible for display/video advertising platforms, targeting, measurement and insights, and trust and safety. Dennis joined Yahoo from Microsoft, where he initially supported advertising and search syndication, was later promoted as GM of Display Monetization, then took on ad exchange and ad network product management, and finally led display advertising program management. Dennis' first role in advertising was in 2002, as GM of the Inktomi/Yahoo Search paid inclusion business, which he merged with other acquired programs and grew significantly, before moving to lead product marketing for Yahoo/Overture partners. Earlier in his career, Dennis designed and developed consumer and enterprise software products at industry stalwarts Apple and Oracle, led engineering for startup Actioneer, and co-founded and led product at iHarvest, which was acquired by Interwoven. Dennis has degrees in Computer Science and Business Economics from Brown University.
Konrad Feldman, Founder & Chief Executive Officer, Quantcast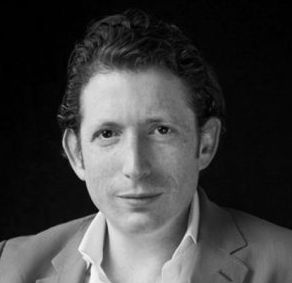 Konrad Feldman is the Founder and Chief Executive Officer of Quantcast. With over 25 years of technology experience, Konrad is an expert on the application of AI to solving business problems. He founded Quantcast in 2006 determined to create a better way to understand, engage and measure Internet audiences for brand marketers and publishers using digital media, which could be personalized at scale. The challenge was how to build something that could effectively measure the Internet. Konrad recruited leading machine learning experts to build what is now the world's largest AI-driven insights and measurement platform that has become the real-time pulse of the Internet. Directly quantifying over 100 million web destinations, Quantcast is on a mission to use machine learning to drive human learning, to help brands grow in the AI-era. Today, Quantcast works with clients around the world including brand marketers and publishers, along with their agency and consultancy partners, offering audience insights, targeting and measurement solutions across the customer journey. Prior to Quantcast, Konrad co-founded SearchSpace, the leading provider of terrorist financing detection and anti-money laundering AI-driven software for the world's financial services industry. The company was acquired by Warburg Pincus in 2006 and today is part of NICE Systems Ltd. Konrad holds a BSc in Computer Science from University College London.
Josephine Tan, Global Media Director, McDonald's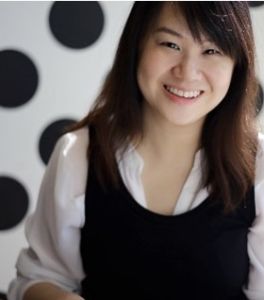 Josephine Tan is an accomplished marketer who has spent the last 20 years spearheading digital strategy and operational excellence with proven commercial impact across the Asia Pacific region. Josephine is currently Global Media Director at McDonald's where she is responsible for driving digital acceleration and activation, with a focus on data & technology, to deliver personalized consumer connections and communication. She also led digital product marketing for McDelivery with the McDonald's owned ordering platforms -- web and app, and was instrumental in elevating the customer experience from a functional to seamless consumer-first approach. Prior to McDonald's, Josephine was Regional Head of eCommerce/Digital for P&G and Dell at MediaCom where she established the eCommerce expertise and upscaled capabilities in markets to achieve business results. She also spent a few years living and working in North Asia countries where she managed CBS Interactive's digital transformation and global media solutions, and led marketing and ecommerce at a travel startup. A firm believer in the need to embrace constant innovation and learning, Josephine is inspired by the prospects of the current-day industry evolution to enable greater accountability, relevance and results in Media, which has led to numerous award-winning initiatives throughout her career. Outside of work, Josephine is also an aspiring potter who aims to create utilitarian pieces of ceramic art.
Rakhee Patel, Head of Demand Partnerships, APAC, MoPub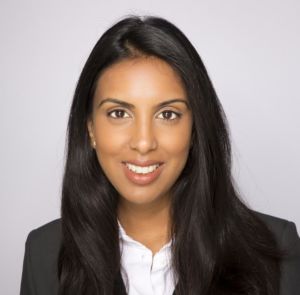 As Head of Demand Partnerships for APAC, Rakhee is responsible for fostering relationships with demand partners across the region. She focuses on driving adoption of MoPub with key demand-side platforms (DSPs). Rakhee joined MoPub prior to the Twitter acquisition and headed up EMEA Platform Sales where she was responsible for building publisher partnerships across the region. Prior to MoPub, Rakhee was part of the founding team for business development and partner management in EMEA for InMobi.
Holger Mews, Chief Revenue Officer, Adform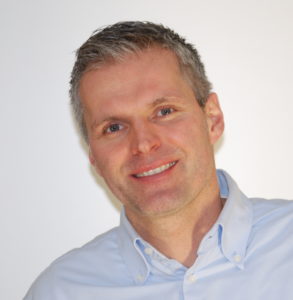 Holger Mews is Adform's Chief Revenue Officer. He previously held a position as Senior Vice President Continental Europe & MENA, overseeing commercial operations in these geos. With over 20 years of business experience, including 13 years  directly in the digital advertising industry, Holger joined Adform from Adobe in November 2013 where he held the position as Commercial Director for Central Europe. He has additionally served as Vice President for Central & Eastern Europe at Efficient Frontier, and as Territory Manager at DoubleClick, leading business expansion within DACH region and Benelux. Prior to that, Holger held various senior positions in marketing and sales at publishing house Gruner + Jahr/Bertelsmann. He studied business administration with a focus on marketing and law at the University of Hamburg in a master-program.
Sukesh Singh, Vice President, APAC, Adform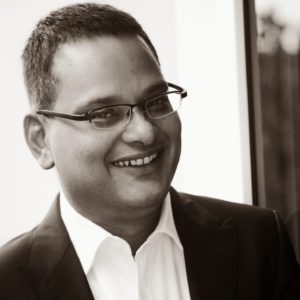 Sukesh Singh has 19 years of experience in advertising, sales and business development in Asia Pacific. He is now using his ad tech expertise to spearhead Adform's efforts in APAC. Prior to joining Adform, Singh founded Conduit Consulting Pte Ltd., a strategic consulting firm that offered strategy, marketing, sales and business development to digital brands across Asia. He also served as Vice President APAC for Phunware and as regional sales director for BBC Worldwide. With his international executive experience, Singh is culturally astute and has become a true leader in the ad tech world.
Gavin Buxton, Managing Director Asia, SpotX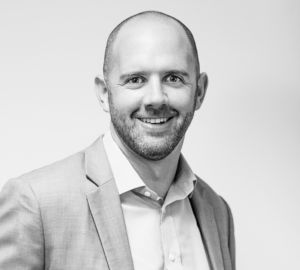 Gavin currently leads the growth of SpotX in the APAC region, where he is focused on helping publishers and brands realise the value of addressable video advertising across all streams and all screens. Gavin has over 18 years' global experience in the digital advertising space, having worked in leadership roles at tech and publishing companies, including Microsoft, Turner Broadcasting, S4M and LinkedIn, with the last eight years based in Asia building businesses. His working knowledge spans television, digital, search, programmatic, mobile, content marketing and social media. He is an active participant within the advertising industry and currently sits on the board of the IAB Singapore.

Mitch Waters, GM New Zealand and Australia, The Trade Desk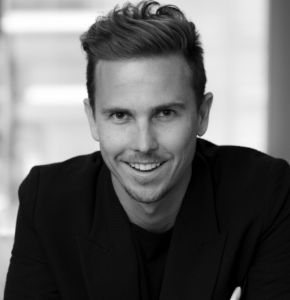 Mitch Waters is General Manager for The Trade Desk in Australia and New Zealand. In his role, Mitch oversees business operations, people management, and strategy for the region. Mitch is an Australian digital media leader with extensive experience in managing advertising technology companies. Prior to joining The Trade Desk, Mitch led AOL International in Australia, where he launched the group's platforms on the local market. He also held senior sales roles within various digital divisions of News Corp in Australia. In addition to his role at The Trade Desk, Mitch sits on a number of high-profile industry councils, including the IAB Australia Video Council and IAB Australia Executive Technology Council. He also volunteers his time to mentor the next generation of media executives. Mitch graduated from Macquarie University with a Bachelor degree in Commerce and Economics.
Alex Sibois, Managing Director APAC, Lotame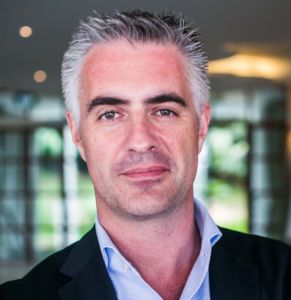 Alex Sibois is Lotame's SVP & Managing Director APAC. Lotame is a leading independent data services company which owns and operates a data management platform (DMP) and one of the largest data exchanges (LDX). In his role, he advises large marketers, agencies, publishers and technology platforms on how to manage their access to data to create customer centric marketing initiatives. Prior to this, Sibois held senior positions at Cision and Vibrant Media and was an advisor at companies such as Ooyala and LiveRail which was acquired by Facebook. Sibois is currently on the board of the IAB Singapore.
Yean Cheong, Head of Programmatic Asia Pacific, Cadreon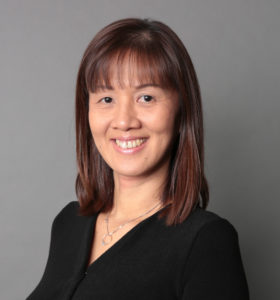 As Head of Cadreon Asia Pacific, Yean is responsible for working closely with market teams to develop programmatic solutions and innovation for the IPG Mediabrands client portfolio.  Yean is at the forefront of programmatic development, ensuring Cadreon proprietary systems and partner solutions are deployed and executed across all 13 APAC markets. Yean was previously General Manager Digital of emitch Queensland Australia, part of Aegis Media Pacific. Prior to Aegis, Yean held positions on both the creative and client side. She was Head of Digital and Direct at Clemenger BBDO Brisbane, and performed various roles in Singapore at M&C Saatchi, Zuji, Jurong Point and Sembawang Leisure to name a few. Yean is a regular industry speaker, and was bestowed the accolade of 2017 Technology Leader at the Campaign Asia Women Leading Change awards.
Yiorgos Hadjiandrea, Head of Media Buying Solutions, South East Asia, Google, DoubleClick & GA360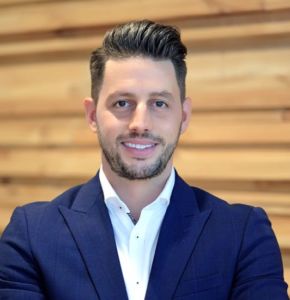 Yiorgos has over 15 years experience in digital media and adtech working in leadership positions for Microsoft, Adconion Media Group [acquired by SingTel Amobee in 2014] and for the past three and a half years heading up DoubleClick and GA360 for Google in SEA. Passionate about the prospect of digitizing Asia and helping grow programmatic in emerging markets, Yiorgos is responsible for driving AdTech and MarTech adoption in SEA, go-to market strategy, customer partnerships and leads a growing operation of 50 people in the region.
Phil Townend, CCO APAC, Unruly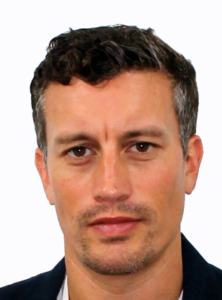 Phil
 joined Unruly in 2011 having first gained experience as Commercial Director of European video technology firm InSkin Media, responsible for taking them from start-up to profitability. Previous to this 
Phil
 held senior positions at Virgin Media. In 2014, he moved to Singapore as Asia Pacific CCO, after spending 4 years as EMEA MD at Unruly HQ in London.

Sean Ter, Regional Strategy Director, Innity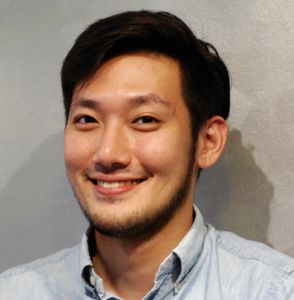 Sean Ter is currently serving as the Regional Strategy Director at Innity. In his role, Sean is responsible for improving market adoption across the region to provide clients the best digital solutions focusing on content and data for a holistic approach. He is also tasked with fortifying Innity's regional partnerships with key exclusive publishers namely Yahoo and ESPN. His expertise extends beyond these platforms, and is a strong proponent of content marketing and data. Having worked as an analyst and consultant in Australia, China, and Malaysia, Sean brings a great understanding of data and analytics into his work; positioning Innity as a leading provider of online advertising technologies in Asia.
Agnesia Ekayuanita, Programmatic Trading Manager, Asia, BBC Global News Limited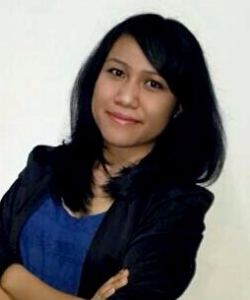 Agnesia is the Programmatic Trading Manager for BBC Global News Limited and is responsible for driving revenue from the rapidly growing programmatic trading industry in Asia, particularly from Singapore, Hong Kong, and India. She is also actively involved in engaging and educating BBC's partners in new advertising technology initiatives. Agnesia is also a Member for IAB Programmatic Committee. Prior to her role with the BBC, she was with MediaCom as Senior Digital Manager, APAC and supported MediaCom's global and regional clients with their digital media strategies. She also worked with Google as an Account Strategist where she experienced working on performance campaign with clients across South-east Asia.
Vincent Niou, Senior Programmatic and Partnerships Director, APAC, Essence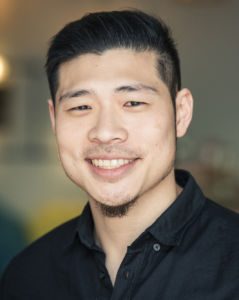 Vincent Niou is the Senior Programmatic and Partnerships Director, APAC at Essence. He joined the agency in 2011 and has risen through the ranks, holding positions across disciplines including media planning, investment and programmatic. Now based in Singapore, Niou has also worked out of the New York, San Francisco and Shanghai offices. Having worked in various practices and markets, he has a unique understanding of client business requirements and challenges. Previously, Niou oversaw programmatic and audience based brand planning in North America. Under his leadership, programmatic media investment for a key client increased 6x in a single year. During his tenure managing investments, he lead negotiations and brokered agency level partnerships with top publishers to maximize value and return on media investment.  Prior to Essence, Niou worked at DAE and Starcom in digital media planning and buying roles. Niou is passionate about digital ad-tech and its role in enabling brands to earn relevant and valuable connections with their audience. He believes that the uniqueness of APAC markets is paving new ways of forging meaningful partnerships to build the next wave of advanced programmatic solutions for marketers. In his free time, Niou is an avid CrossFitter and competitive Powerlifter. He is a fan of mixed martial arts and can often be found with his nose buried in comics.

Thomas Simpson, Director, Video Strategy and Publisher Acquisition, Oath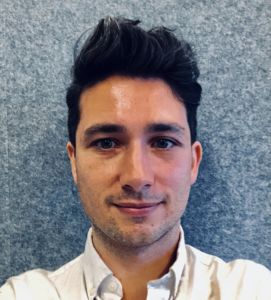 Thomas is the Publisher Sales Director building Oath's Video Activation business for digital video distribution and monetization at scale. His focus is publisher development and advising publishers on their video strategy. Prior to Oath, Thomas was with Goviral, a leading European based branded entertainment platform. He executed the expansion to the US, leading operations, product, distribution, and monetization strategy for the US business.
Jodie Collins, Managing Director, RE/digital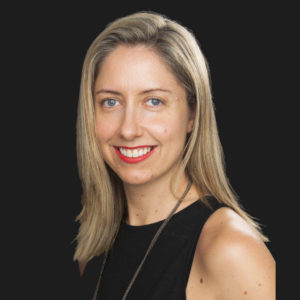 Jodie Collins is the founder and managing director of RE/digital, a digital strategy and training firm which works with companies across Asia to develop their digital marketing approaches and team capabilities. This includes guiding companies on developing programmatic and data strategies to link in with their overall offline and online marketing and customer experiences. She has been working in marketing, advertising and digital for 20 years, with 9 years in China and Singapore. She has worked for some of the world's leading agencies and media companies including OMD, M&C Saatchi and News Corporation, and with clients including McDonald's, Johnson & Johnson, Intel, Hilton, the BBC and Estee Lauder.
Leigh Terry, CEO IPG Mediabrands APAC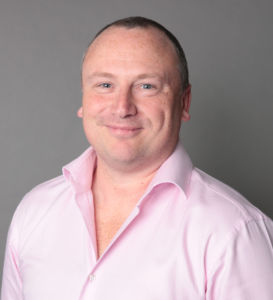 Leigh Terry is a highly-regarded media operator whose career has spanned Europe and the Pacific. A digital innovator at the forefront of the media industry, Leigh understands the significant impact technological advancement has on both the consumer and industry at large; and harnesses that information in order to build best-in-class solutions for clients across the region. Having first entered the industry in account management and traditional media planning, Leigh was responsible for launching OMD Digital in the UK in 2000. In 2004, he set up OMD's Direct and Data offering while retaining overall responsibility for Digital. He moved to OMD Australia in October 2005 as Executive Director of OMD Digital and became Managing Partner in October 2006. In February 2011, Leigh was promoted to CEO Omnicom Media Group ANZ; charged with the leadership of all Omnicom Media Group assets in Australia and New Zealand. In January 2017 Leigh joined the IPG Mediabrands network, where he is responsible for leading the 13 markets and 3000+ people across the Asia Pacific region. Passionate about technology and its impact on consumers and the advertising industry, Leigh is an inaugural Visiting Fellow in the School of Advertising, Marketing and Public Relations, QUT School of Business at the Queensland University of Technology, Brisbane, Australia, and was listed in the Adnews Power 50 in 2017
Jonathan Mackenzie, Managing Director, Publicis Media Precision APAC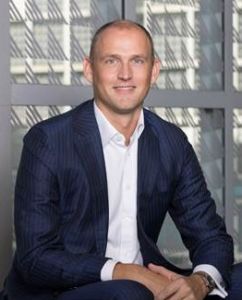 Jonathan leads Publicis Media Precision in Asia Pacific and is responsible for the development and growth of programmatic and data driven solutions across the region supporting global and regional brands such as Samsung, P&G, Singapore Tourism Board and Visa. With 18 years of experience in the digital media industry, he started his career in the year 2000 at the then digital agency-startup Profero. He went on to work for the UK's decade defining digital agency, i-level where he lead the Orange account for 3 years and delivered award winning work for clients such as the Central Office of Information, News International and Absolute Radio. He moved with Omnicom Media Group to Asia in 2014 to lead digital strategy for OMD International before taking on a leadership role with Accuen in 2014.
Susan Salop, Director, Advertising Cloud, Adobe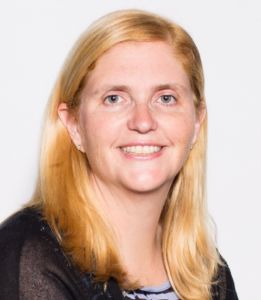 Susan is the Director, Advertising Cloud at Adobe where she is responsible for developing Adobe's Advertising Cloud business in DSP, search and creative across APAC. In this role Susan is responsible for providing strategic advertising solutions and building strong relationships with Adobe clients. Susan joined Adobe through the TubeMogul acquisition in 2015. Before joining Adobe/TubeMogul, Susan worked at IAC/Ask. managing product development and business development for international markets. Prior to that, she was at Google first leading product and sales operations for the Asia and Latin America regions and later the global advertising policy group. Susan also lived and worked in Asia for 10+ years in various sales and marketing leadership roles. Susan earned her BA in East Asian Studies from McGill University, her MBA from The Anderson School at UCLA and is fluent in Japanese and Mandarin Chinese.
Russell Young, Managing Director, APAC, Sojern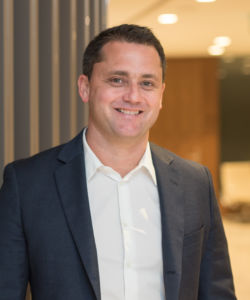 Russell has worked in digital marketing for almost twenty years, the last fifteen in the online travel and tourism industry. As Managing Director, APAC he leads Sojern's APAC sales and account teams, expanding Sojern's footprint across the Asia Pacific region and developing global travel partnerships. With experience in a variety of progressive leadership roles, Russell has a proven track record of building deep sales and account competency and increasing revenues and profitability across a matrix environment. Prior to joining Sojern, Russell was the Media Director for lastminute.com, where he was responsible for sales, ad operations and digital media strategy in the UK, Ireland, Germany and the Nordics."
Kevin Clapson, VP of International Expansion, MiQ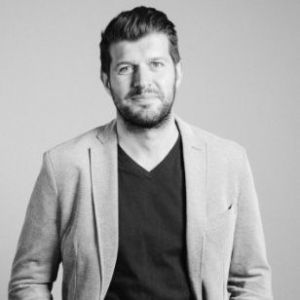 Kevin Clapson is the VP of International Expansion at MiQ. In this role, he is responsible for the geographic expansion and establishing the MiQ business in newer markets. Currently, he is focused on Singapore and the wider SEA region, working with many people across the business. Prior to MiQ, he has spent a little over 17 Years working in Media. The first seven years or so, he was working on the agency side, with the likes of Publicis and Omnicom and the next 8 years he worked at TripAdvisor, heading up their sales operation across EMEA.
Jason Barnes, CRO, APAC, PubMatic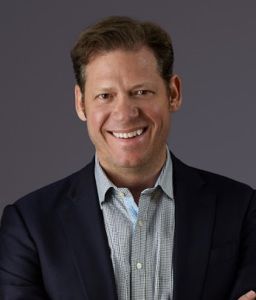 Jason is the Chief Revenue Officer for Asia Pacific at PubMatic where he has led the expansion of the business across Asia and Australasia over the past 4 years. He is based in Singapore and manages the PubMatic offices in Sydney, Tokyo and New Delhi. He was previously Head of Commercial Development at News Corp Australia where he launched and managed their programmatic trading products as the publisher moved into automated trading. Jason brings over 20 years of digital experience to the role from a number of senior positions in Australia and Europe. Before joining News Corp, Jason spent 4 years at Fairfax Digital as Business Development Director where he established their mobile business and prior to this was responsible for content and corporate subscription at FT.com in London. Jason holds an MBA from Macquarie Graduate School of Management.
John Gentry, President, OpenX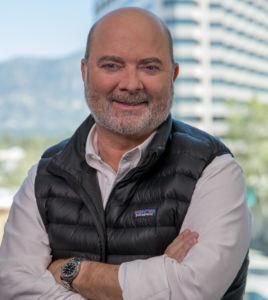 John Gentry leads the global business operations for OpenX, including sales and marketing, product, technology and operations. John's background in tech-enabled marketplace models and digital media trends informs the company strategy, and his operational expertise keeps OpenX in its position as the largest independent programmatic marketplace. A veteran of the Los Angeles tech industry, John has extensive experience in digital media, advertising technology, and start-up management and operations. Prior to OpenX, John served as president of Spot Runner, an online media exchange that enabled the buying and selling of television media. Before Spot Runner, he served as CRO for Green Dot, the pioneer and market leader in the prepaid debit card industry and was previously SVP and GM of the Affiliate Business for Overture, the originator of the paid search advertising marketplace. John holds a B.A. in Political Science from the University of California at Los Angeles and an M.B.A. from the Kellogg School of Management at Northwestern University.
Jason Fairchild, Co-Founder, OpenX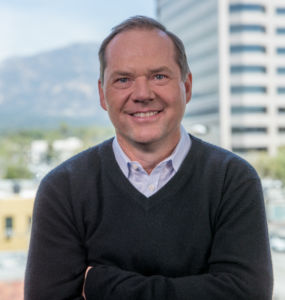 Jason Fairchild is the co-founder of OpenX, the world's leading independent advertising technology provider. Jason focuses on leveraging his extensive market knowledge and understanding of publisher needs to drive innovation for the company and the industry as well as expand OpenX's presence in international markets. Since the company started in 2008, Jason has been instrumental in driving OpenX's rapid growth, helping the company to achieve 10 years of growth and four straight years of profitability. Jason has led OpenX through a series of major transactions, including numerous strategic alliances and global partnerships. He was also a key driver behind the launch of OpenX Exchange, the industry's first real-time bidding marketplace. Prior to OpenX, Jason was a SVP at Claria, a behavioral marketing pioneer. Before Claria, he was a VP at GoTo.com/Overture/Yahoo! for six years, where he built and led the business development and affiliate team responsible for developing, executing and managing all of that company's paid search partnerships and global strategic relationships. With Jason's guidance, Overture become the largest distributed search network on the Internet, generating more than $1.5 billion in annual revenue.
Niraj Nagpal, Director of Business Development, APAC, IPONWEB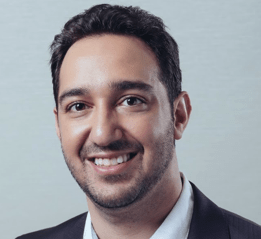 Niraj is and has been part of the first generation of programmatic evangelist in APAC. For nearly 7 years Niraj has worked across the region in a number of roles and disciplines, promoting the use of programmatic and helping to establish the RTB ecosystem in region. He has served on a multitude of IAB committees, most recently the IAB programmatic group, contributed to IAB handbooks and has spoken at numerous training events in both Singapore and Hong Kong. Moreover, Niraj has also guest lectured at the Singapore Management University on programmatic advertising for the travel industry helping to both broaden the understanding of the programmatic ecosystem in relevant vertical fields as well as evangelize its use in the next generation of APAC marketers.
Dr. Choakchai Kim Eaimrittikrai, Group Director: Online Business and Ticketing, BEC-TERO Entertainment Public Company Limited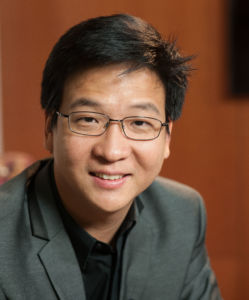 Dr. Kim has vast experience in local online business in ecommerce, as well as a publisher since 1999. Currently, he is the group director of online business and ticketing of BEC-Tero Entertainment, an integrated entertainment public company in Thailand that runs TV stations, 6 radio stations, mega concerts & events, as well as owning a soccer team in the Thai premier league.  He is also the co-founder and consultant for well-known entertainment ticketing business - ThaiTicketMajor and MyAsiaTicket in Myanmar. Dr Kim is currently the President of Online Premium Publishers Association (OPPA), Thailand's first premium publisher co-operative that aims to improve Thailand's online advertising industry standards and performance.
Mark Halliday, CEO, Performance, Omnicom Media Group Asia Pacific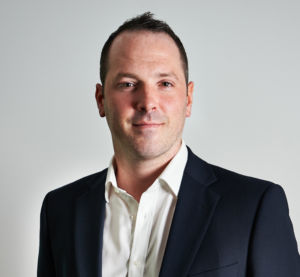 Mark Halliday is a well-respected digital veteran with over 15 years of experience in the mobile, programmatic and performance space. Having joined Omnicom Media Group Asia Pacific as regional Head of Mobile in 2014, he quickly grew the mobile specialists from a team of 2, to 55 across APAC within 3 years. In 2016, his remit expanded to become the regional lead for programmatic services. Since 2017, Mark has led the programmatic team, overseeing the transformation from Accuen into OMG Programmatic. The unit's offering and capability has led to a huge shift in media budget allocation and a transition of headcount into programmatic strategists, analysts, traders and supply experts. At a time when advertisers are nervous around technology, transparency and brand safety, Mark has delivered a progressive value proposition which recognises the evolved needs of clients and provides confidence through the professionalism of the 220 programmatic experts in the region. This led to OMG Programmatic APAC being named Campaign's Programmatic Agency of the Year in 2017. In recognition of his achievements and development of the agencies' capabilities in the Performance space, Mark was promoted to CEO, Performance for Omnicom Media Group Asia Pacific in 2018. In his new role, Mark's remit now covers the OMG Performance output across Programmatic, Paid Search, Social and e-Commerce. Working closely with the OMG leadership team across the region, Mark now develops the products, skills and services required to deliver effectiveness for clients in the addressable age. He also contributes his expertise as a juror and speaker at industry platforms, such as AMES and Spikes. His achievements in advancing the digital practice in Asia Pacific have also earned him a place on The Drum's Digerati list in 2018.
Michel de Rijk, Global Chief Growth Officer, Performance Media Group, GroupM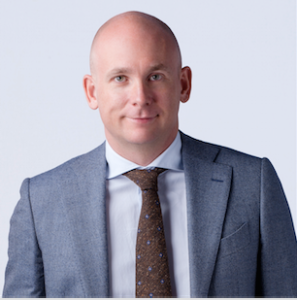 Michel de Rijk is the Global Chief Growth Officer of the Performance Media Group-developing and delivering industry-leading media solutions that create competitive advantages for advertisers. Performance Media Group includes Triad Retail Media(commerce), Finecast (addressable TV), plista (native), and Xaxis (programmatic). Michel leads market and business development across all markets with a clear focus on wider targeted growth for the Group. He drives collaboration with and between the PMG companies (Xaxis, plista, Finecast, Triad and others) to ensure establishment and development of these companies in key markets globally, while ensuring knowledge fluency of PMG companies' offerings. This includes playing an advisory role in product / service development to ensure relevance in key markets. Aside to working with the wider WPP/GroupM management and its agencies, Michel also identifies and creates global opportunities through mergers, acquisitions, and new launches to ensure a wider organisational growth. Before PMG,  Michel was the APAC President for [m]PLATFORM, driving strategy and expansion, developing data-driven breakthroughs and advancing the science of consumer-centric communications for all of GroupM's Asia Pacific clients. Prior to [m]PLATFORM, Michel was Chief Executive Officer, Asia Pacific of Xaxis. In this role, Michel was responsible for Xaxis strategy and operations throughout the region, including account management, trading, publisher relations and partnerships. Since joining Xaxis in 2012, Michel has successfully launched Xaxis operations in a total of 14 markets in Asia Pacific. Previously, he served as Vice President for technology company EyeWonder in Asia Pacific, the Middle East, Dubai UAE as well as Singapore, and successfully launched their operations in the Asia-Pacific, Benelux and Middle East regions. A native Dutch, Michel has more than 10 years of international business experience and continues to hold an extensive network in Europe, Middle East and Asia Pacific region.
Jess O'Reilly, Regional Sales Director, Marketing Cloud, Asia, Salesforce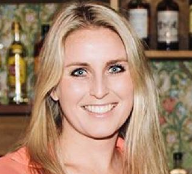 Jess is the Regional Sales Director, Marketing Cloud, Asia, having joined Salesforce team in 2014. Prior to joining Salesforce, Jess was one of the founding members to build and grow a social media start up in Australia, from scratch to acquisition. She also lectures students and in-house digital teams on digital marketing across the APAC region. Whilst leading the Marketing Cloud team across Asia, Jess is focused on growing the Salesforce footprint across Asia bringing solutions to clients, transforming the way businesses serve their customers.
Silas Lewis-Meilus, Senior Director, Center, Excellence Engagement Lead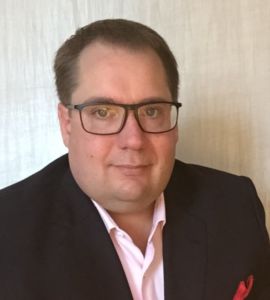 Most recently, I worked as the Global Media Lead for the McDonald's.  In this role, I managed a team of subject matter experts who worked to drive systemic improvements in the media space across strategy, attributable growth, effectiveness and efficiency.  Of special focus was setting the McDonald's strategic roadmap for data-led media transformation through the application of ad tech solutions, digital innovation, global partnerships and local market upskilling. Prior to this role, I managed the McDonald's Global digital engagement teams in Singapore and London overseeing Social, CRM, Merchandising, Marketing and Media.  This was an exciting position as it allowed me to lead a group of digital experts tasked with driving change in the organization through variety of marketing disciplines. Previous to that I held agency roles in Singapore, London and New York, where I am from originally.
Matthew Moore, Revenue Director, Kaidee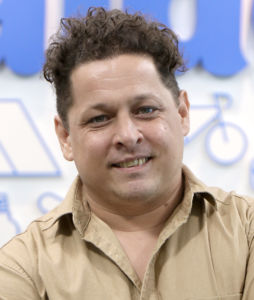 Matthew has extensive experience in driving revenue for Marketplaces through Programmatic Retail Media and Strategic Partnerships. He is currently Revenue Director at Kaidee, the largest c2c marketplace in Thailand, where he is building programmatic revenue streams and marketplace opportunities for banking and finance partners. Prior to moving to Bangkok, Matthew spent 15 years in Paris. He held various roles during 9 years at Priceminister-Rakuten, culminating as Director of Business Development where he lead the marketplace's monetization strategy. Previously, he was part of the founding team of CNET Direct (part of CBS Interactive), a direct-response business unit generating entreprise-level leads in the Tech and Telecoms sectors.
Meyrick D'Souza, Product Marketing Manager for the Adobe Experience Cloud, Adobe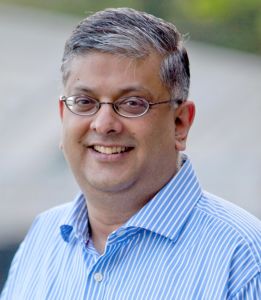 A global Digital Marketing professional with over 15 years experience helping companies grow through high-performance digital, social media and content marketing campaigns and building customer lifetime value. Experience includes both agency and client side and ranges from Fortune 500 to start-ups. Meyrick is a thought leader who shares strategic counsel & best practices to develop digital capabilities. He's a creative problem-solver grounded in data-driven strategy to design pragmatic solutions and has experience across Web, Content Marketing, CRM, Display, SEO/SEM, Social Media, Demand Generation, Mobile, Website, Email, Lead Management, eCommerce & more. Meyrick helped Lenovo become a recognised leader in Social Media in the Tech industry, helping local offices with only a few staff create powerfully engaging campaigns and content. He was Head of Digital at BBDO/Proximity, helping a small team to develop their digital offering to service MNC clients. Key account experience includes Citibank, SingTel, HP, Standard Chartered Bank, Cisco, BAT, Shell, IBM, P&G & Diageo.
Hari Shankar, CEO, Singapore Media Exchange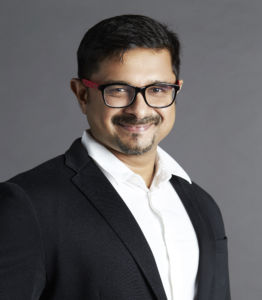 Hari is a digital media marketing veteran with a unique genome of a commercial marketing technologist and carries more than 1.5 decades of proven leadership & expertise spanning digital marketing, adtech /martech platforms, performance marketing, attribution & data analytics, managing large teams and multi-million dollar budgets across JAPAC markets. Hari has recently taken up the role of CEO at Singapore Media Exchange with the singular objective to build and scale the most exciting premium programmatic exchange in Singapore, a co-op born out of the ambition of the two media conglomerates in town – SPH and Mediacorp – to create a viable alternative to programmatic buyers with enormous scale and precision-targeting. SMX, launched May 2 , 2018 has found all signals of early success within the first 100 days since inception. Hari comes armed with a rich blend of agency, brand and publisher experience where his last 8 years covered founding the Performics APAC excellence center in Singapore and taking it to market leadership position, consolidation and set up of a centralized digital media acquisition practice at Paypal Singapore as Head of digital media acquisition, creation & scaling of the digital performance excellence center at Havas Singapore and building the SEAIN network. In his previous roles he also served as the acting Marketing Manager at Dell South Asia, lead at mDigital/Mindshare interaction, set up Mediacom Interaction Singapore and led global digital media at Possible worldwide.
Abhishek Grover, Business Director, Global Client Solutions, Wavemaker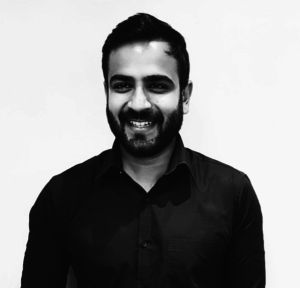 Abhishek is an award-winning media professional with total work-experience of over 9 years in APAC. As the Business Director of Global Client Solutions for Wavemaker, he is responsible for managing and growing relationships with key clients across Asia Pacific, including; L'Oréal, Kimberly Clark, and FrieslandCampina. Besides client network management & strategic media planning guidance across local markets in APAC, he also leads programmatic buying for L'Oréal & Kimberly Clark. He has been invited to train over 300 L'Oréal brand and media directors across APAC on Digital, Social & Programmatic media. Abhishek began his media career in GroupM India, where he was part of the Nokia account servicing team for over 3 years and played a crucial role in launching Nokia India Fest, the biggest college festival in India. He then moved to GroupM Philippines as a Client Lead, where he brought a profit turn-around in managing international clients including Shell, S.C. Johnson and PruLife UK. After a successful stint of almost 2 years in Philippines, he moved to Maxus Regional team in Singapore where he led and managed all planning activities for L'Oréal, Google, & other clients across APAC. One of his biggest achievements during this period, was to publish 'media golden rules' for CPG clients based on his thorough understanding of purchase journeys and business ROI planning. As part of the APAC planning community, called the 'Oceans', he successfully launched the world's first AI planning system called 'Lucy' in partnership with Equals3 using IBM Watson technology. Abhishek has been recognized at international forums for exceptional work in delivering 'client business goals', 'best-in-class' comms. strategy and 'innovative work' through data & technology. He found early success in the industry winning major awards including Young Spikes Asia, Young Cannes India, GroupM Choreos and Emvies India.
Michael Rehfeld, Principal of Operations, Accenture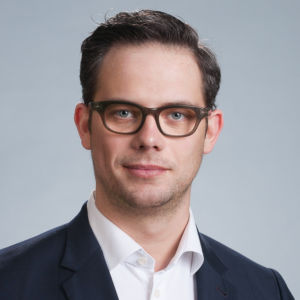 Michael is a Principal at Accenture's Strategy practice helping multi-nationals in the FMCG and Life Science sector with their growth agenda across APAC. Michael has more than 12 years' experience on topics such as growth strategy, digital marketing and operating model, of which he spend the last 6 years in Asia. Whilst, APAC remains one of the fastest growing regions for most of his clients, continued cost pressure and local competition remain fierce. Michael assists his clients re-defining their marketing playbooks, balancing traditional and digital marketing, and re-shaping organizational capabilities to reach more consumers and engage better.
Su-Lin Tan, Senior Vice President, Sales Strategy & Operations, Singapore Media Exchange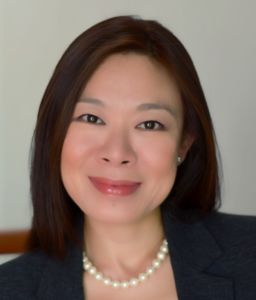 Su-Lin heads the sales strategy and operations function in SPH Limited delivering effective media solutions across print, digital, radio and outdoor. Prior to this role which she assumed in Oct 2016, she was the deputy head of SPH's Digital Division, which had under its charter, editorial, tech, ad sales and product development functions. Before digital, she ran SPH's substantial print classified business. Her longest stint to date was in media sales as the advertisement sales director, providing display advertising solutions for key accounts in the telecommunications and technology sectors. In between, there was a stint when she took on a Strategic Marketing Director role and initiated a number of new trade marketing initiatives which continue to run today. She also took on an additional portfolio during that time to pilot SPH's first foray into multi-platform selling. Su-Lin graduated with a Bachelor of Business Administration degree (second class upper) from the National University of Singapore. She served on the board of IAB Singapore chapter from 2014 until recently.
Daryl Arnold, Founder, Ocean Protocol / Chairman, DEX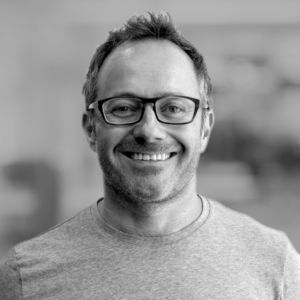 Daryl Arnold is an entrepreneur experienced in data, marketing, technology and sustainability. Daryl is passionate about building businesses from the ground-up and had achieved hundred million dollars plus of sales from Asia, Europe and America. Following successful exits in the digital space, Daryl now focuses on Smart Cities, Active Ageing, Civic Innovation, Open Data and Internet of Things. His Singapore based startups in the last 6 years include: Newton Circus (Invention & Investment for Good), Ocean Protocol (Decentralised Data Exchange Protocol, Blockchain, Token), DEX (Open Source Software & Services for the Data Economy), ConnectedLife inc. Silverline Mobile (IoT, MedTech, Independent Living), Padang & Co (Open & Corporate Innovation, Start-up Match Making), Next Billion (Data Acquisition & Services, Emerging Markets), Datacraft Sciences (Advanced Data Science, AI, Data Analytics) and Level 3 (Innovation and Co-working with Unilever). Daryl lived and worked in the major world cities including Beijing, London, New York, Shanghai and Tokyo, and is now based in Singapore. Outside of business, Daryl is happily married, father of two boys and a girl, a keen snowboarder, and a competitive squash player.
Moch Rifki, Marketing Business Manager, Kompas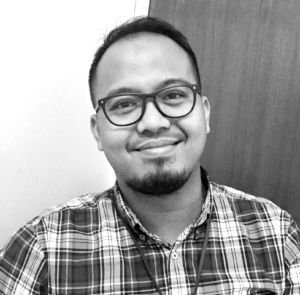 Rifki leads the marketing business department of Kompas Gramedia, managing all the digital media assets. He joined Kompas.com in 2012, and first involved in the complexity of programmatic in early 2014. He is now in charge to manage programmatic revenue of Kompas Gramedia digital assets (Kompas.com, Tribunnews.com, Kompasiana.com, Bolasport.com, Kontan.co.id, Gridoto.com, and Grid.id)  and provide digital solution for clients. Before joining Kompas.com, Rifki spent 4 years working as media planner at local media agency, Activate, to provide 360 media strategy both digital and conventional media.
Arun Kumar, Head of Digital Marketing, Carousell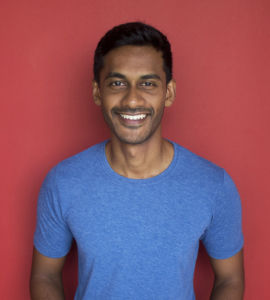 Arun Kumar is Head of Digital Marketing at Carousell, and oversees Carousell's User Acquisition and Retention efforts as well as Programmatic Sales. Before joining Carousell in 2015, Arun was at Zalora, where he spent 3.5 years gaining experience managing the Social and Mobile Marketing teams. He is passionate about data and finding new ways of using it to solve problems.
Florent Davach de Theze, Programmatic Lead - APAC, Havas Media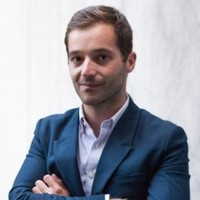 Florent leads the Programmatic and Paid Social operations for Havas in APAC. He is based in Singapore and manages Programmatic & Paid Social offices in Sydney, Hong Kong, Taiwan, Jakarta, Shanghai and New Delhi. Florent is responsible for driving Havas clients digital transformation and bringing on board a 100% data driven approach.  In his free time, Florent is a passionate boxer, well-travelled urban explorer and constantly seeking for latest hot tech and digital trends.
Sunil Naryani, Head of Performance and Programmatic APAC, iProspect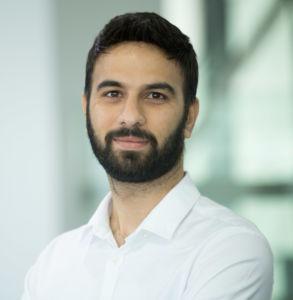 As Head of Performance & Programmatic Asia Pacific for iProspect, Sunil is focused on building best-in-class performance strategies and connected experiences to deliver transformative business outcomes for brands. In this role, he is responsible for market enablement of data-led solutions, digital leadership across key clients and strategic partnerships for iProspect APAC. Based in Singapore, he operates across a team of 1,000 digital experts in fourteen markets. With over 10 years of experience in technology and digital marketing, Sunil has a proven track record of delivering effective business solutions for large, complex brands including adidas, PayPal, Vodafone, AccorHotels and Bridgestone. Prior to joining iProspect in 2014, he held roles at OgilvyOne, GroupM and Ultraviolet Digital. As a programmer with deep understanding of machine learning models by qualification and a marketer by profession, Sunil is in a unique position as data, technology and marketing converge. He is passionate about building and developing high performance teams that specialize in adopting data-led solutions to enhance audience insights, activation and measurement, ultimately resulting in more meaningful customer experiences. Most recently, Sunil been focused on the development of partnership strategies with AdTech and MarTech providers that will shape the future of performance marketing at iProspect and Dentsu Aegis Network.
Ganga Chirravuri, Chief Technology Officer, CtrlShift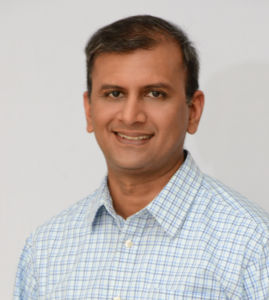 As chief technology officer Ganga spearheads adtech company CtrlShift's mission to defragment the digital advertising ecosystem for advertisers. He is passionate about software's role in adding true value to brands and solving real business problems. Since moving back to Asia to eight years ago, Ganga has devoted himself to engineering solutions for digital marketing with a team of technologists and product enthusiasts. He is known for the depth of his understanding and future-forward thinking on some of the advertising industry's most complex and pressing issues. For practitioners and marketing leaders seeking technical clarity into the murky digital landscape, Ganga is a highly sought-after source. Prior to CtrlShift, Ganga worked as a software engineer and systems architect for Verizon Communications, USA for more than 11 years. In his spare time, the avid sports fan is serious about good coffee.
Sanket Sasane, Associate Director – Performance & Programmatic, APAC, iProspect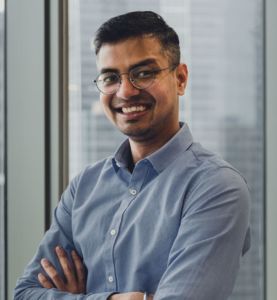 Sanket has worked in digital media for eight years, started out at Resultrix in India, now part of Publicis Group, for 5 years. He has been in the business of performance marketing for the past 5 years, have been leading programmatic for the last 3 years in Digital Marketing. Sanket was also part Maxus GroupM India for over a year taking up major brand campaigns for the agency from a programmatic and performance angle. Sanket is now part of iProspect Regional team responsible to create enhanced programmatic team and lead the same at the APAC level.
Graham Brown, Founding Member, The Asia Matters Institute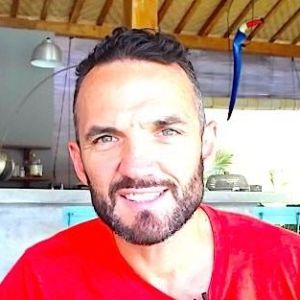 Graham Brown has 15 years mobile telecoms and real estate investment experience. He hosts the radio show @ AsiaTechPodcast. Asia Tech Podcast is the Voice of the Asian tech ecosystem. Every week they publish a roundup of the key tech trends in Asia.  In addition to that Graham is the founding member of The Asia Matters Institute. The Asia Matters Institute is a non-profit think tank that connects the world with leading experts on why Asia Matters, The Asian Century, Asian Tech Ecosytems. Artificial Intelligence & Cognitive Psychology (Sussex University) - Entrepreneurship (HarvardBusiness School HBX) - Graham is a published author and an Ironman triathlete.
Sandeep Agarwala, Lead Paid Search and Audiences, APJ, Cisco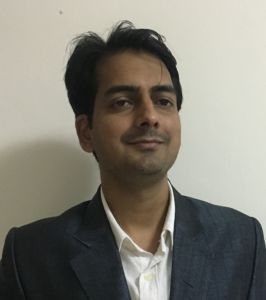 Sandeep is a Karma yogi, B.Tech in Computer Science, joined digital on 9/9/9. He has expertise in Media Planning, Account Management, Analytics and Optimization. He has worked in brands like Tribal Fusion ( now called Exponential ) and Xaxis. At present he oversees Search and Audiences for all channels at Cisco across APJ. He is DLT and IOT enthusiast.
Dr. Won Baek, CEO, Anypoint Media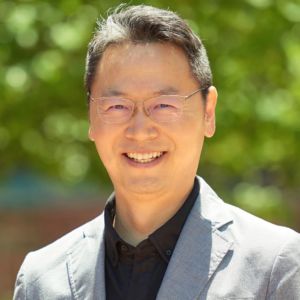 Dr. Won Baek is CEO of Anypoint Media. Anypoint Media is a Targeted and Programmatic TV Advertising Platform for IPTV/Cable/Satellite Operators worldwide, transforming their under-utilized commercial breaks coming from linear TV channels into premium digital video inventory.
Christian Guinot, Senior Vice President APAC, Teads.tv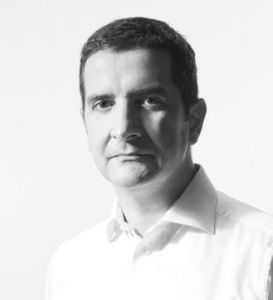 A seasoned media & advertising professional with a strong entrepreneur spirit and a successful business developer track record. Christian has been spending 15 years in GroupM/MEC group at different leading positions in different markets such as global New Business Managing Partner in London, MD of MEC in Russia, or lately President of MEC China. He made a step change and joined Teads 18 months ago to set up its APAC base, and lead its growth and market developments across the Region. In that short period of time, Teads has spread its operations 4 to 14 markets in Asia-Pacific, recruited more than 40 people, demonstrated a multi-3 digits growth and is recognized by now as one of the fastest growing and most innovative Ad.techcompany in the Region. Teads, founded in 2011, is the inventor of the "Outstream" video advertising. Publishers work with Teads to create brand new content integrated video inventory, monetising it mainly through programmatic buying, their own sales force, or third parties including Teads Demand. For Brands, Teads is pioneering advertising experiences that are respecting the users, and creating unprecedented levels of engagement through its innovative formats, combining video, rich media, hybrid video, DCO, or more recently adding 3D, Conversational or Augmented Reality technologies.
Jodie Sangster, CMO Liaison Lead, IBM Watson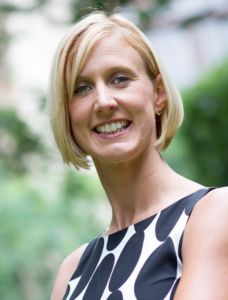 Jodie Sangster is the Asia Pacific CMO Liaison Lead for IBM Watson Customer Engagement. Jodie is a leading data-driven marketing specialist and qualified lawyer (specializing in privacy and data protection) and her extensive experience spans over 20 years, including roles in the US, Europe and the Asia-Pacific region. Prior to IBM, Jodie was the CEO of The Alliance for Data Leadership (AADL), a network of industry associations representing and assisting over 1000 organisations to excel in data-driven and digital marketing, analytics and data governance. The Associations include; The Association for Data-driven Marketing and Advertising (ADMA), The Institute for Analytics Professionals of Australia (IAPA), Digital + Technology Collective (DTC); and Data Governance Australia (DGA). She has also held roles as SVP Global Development for the Direct Marketing Association (USA) and Chief Privacy Officer for Acxiom (Asia Pacific). Jodie chairs the Global Alliance of Data-Driven Marketing Associations (GDMA), a consortium of 27 data-driven marketing associations around the world with a mandate to advance and champion responsible global marketing and advertising. She is also a non-Executive Director on the Board of Amaysim, Australia's fourth largest telco.
Oliver Lo, Head of Marketing, Grab Financial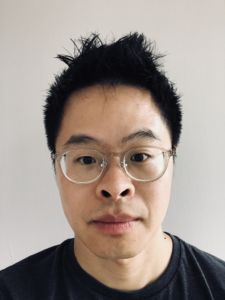 Oliver is a technology marketer with twelve years of experience marketing everything from ride hailing to mobile games. He currently leads marketing for Grab Financial, Grab's fintech push in Southeast Asia that includes GrabPay, GrabRewards and financial services. He's been involved in startups for a decade, Before Grab, Oliver led global marketing at App Annie, which he grew from a five-person startup into a household name in the mobile analytics space. And previous to that he was growing Zynga's portfolio of games such as Farmville and Zynga Poker across tens of millions of users in China and Asia-Pacific.
Ng Yeong Chen, First Vice President, Group Channels & Digitalisation, Digital Solution, United Overseas Bank Ltd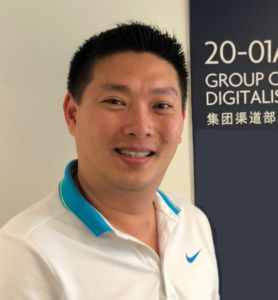 Yeong Chen is focused on driving online engagement for Business Banking in UOB.  Optimize digital campaigns to drive leads for secured, unsecured loans and deposits. He has spearheaded the online to offline proposition to acquire new to bank deposits customers.