Programmatic Masters 2017 - Singapore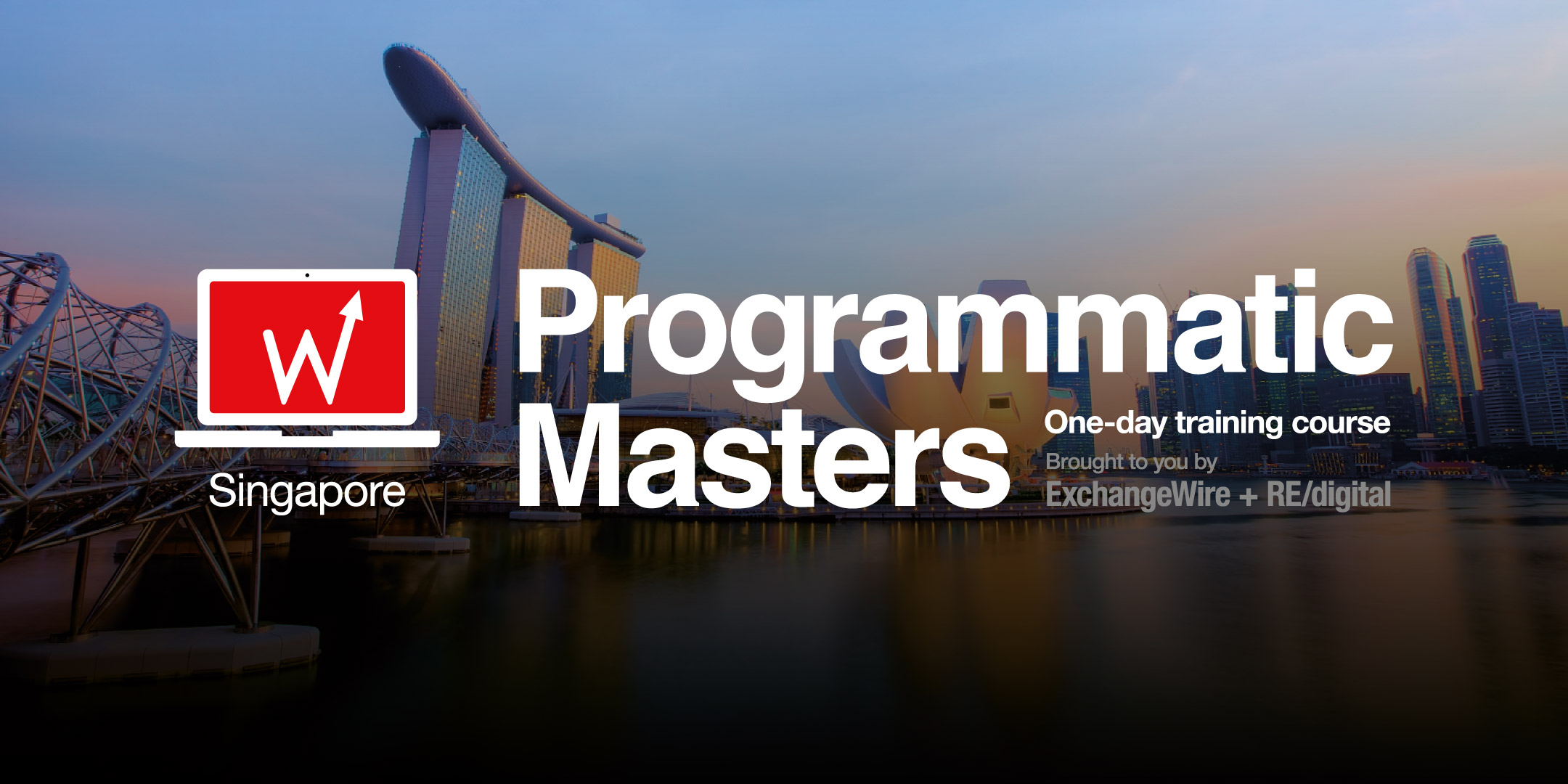 Programmatic Masters Singapore 2017
3rd Jul 2017
The Working Capitol
The Commons (Level 3)
1 Keong Saik Road
Singapore 089109
Programmatic Masters 2017, Singapore - One-day Training Course
Brought to you by ExchangeWire & RE/digital
ExchangeWire partners with RE/digital for the first time to bring you our one-day Programmatic Masters course to accelerate your learning from industry experts and guest speakers, who will discuss relevant technology and effective case studies.
Whether you are a marketing director or manager, account director, or planner from an agency, this course will reinforce the fundamentals of programmatic and give you the knowledge you need to be able to plan an effective programmatic strategy. Its content complements the topics that would be covered at ATS and we highly recommend those new to programmatic, and those looking to enhance their overall capability to attend Programmatic Masters 2017 as a part of the ATS Singapore experience.
What you will learn:
- An overview of the programmatic landscape and ecosystem
- The key technology platforms, partners and data providers in the region's ecosystem
- Client, agency, vendor roles and responsibilities
- Finding a single customer view
- Verification & brand safety, fraud protection, viewability
- Exploring the data landscape
- How bidding works
- Types of available inventory
- Driving your marketing strategy forward with programmatic
- Test and learn: Designing programmatic experiments
- Identifying the right data to drive campaign
- Measuring programmatic
- Programmatic beyond standard digital & video
- Linking ad tech and martech stacks
Our lead trainer, Jodie Collins, is a digital marketing and media professional who has been working in digital marketing, creative and media strategy for 19 years, while working across the Asia-Pacific region for the past 10 years. Jodie has planned and facilitated digital workshops for cross-cultural teams across all markets in Asia. She is a highly experienced and engaging facilitator who brings warmth and a friendly approach to learning in addition to sharing current industry knowledge.
Interested in attending ATS Singapore - Tuesday, Jul 4? Why not bundle your tickets together? When you've purchased your pass for Programmatic Masters, you'll receive a discount for ATS Singapore 2017. Find out more about ATS Singapore HERE >> https://www.exchangewire.com/events/ats-singapore-2017/
* Tickets are fully refundable up to 2 weeks prior to the session. Tickets are 50% refundable in the 14 days leading up to the training session.