Company details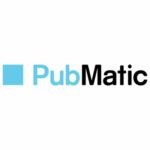 PubMatic
Categories:

Contextual; Cookieless Targeting; Data Activation; Fraud & Verification; Header Bidding Technology; Identity Solution Provider; In-App Specialists; Supply-Side Platform

Website:

Email:

Geography:

Location:

Specialism:
Articles
PressBox
"Partnering with PubMatic and Semasio has produced another strong campaign result and enabled us to hit our primary objectives on this brief. In the future, we hope to test more audience-driven campaigns with PubMatic. This testing approach has equipped us with the evidence and confidence to migrate more data targeting to be applied by PubMatic's SSP rather than DSP partners."
Company description
PubMatic (Nasdaq: PUBM) is an independent technology company maximising customer value by delivering digital advertising's supply chain of the future.PubMatic's sell-side platform empowers the world's leading digital content creators across the open internet to control access to their inventory and increase monetisation by enabling marketers to drive return on investment and reach addressable audiences across ad formats and devices.Since 2006, our infrastructure-driven approach has allowed for the efficient processing and utilisation of data in real time. By delivering scalable and flexible programmatic innovation, we improve outcomes for our customers while championing a vibrant and transparent digital advertising supply chain.