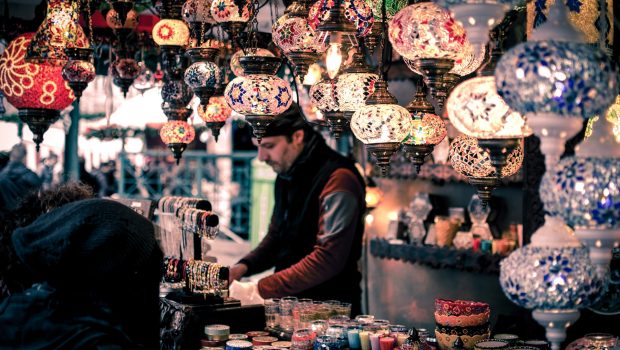 In the twelfth article in ExchangeWire's 2022 Predictions series, we speak to a host of industry experts to discover what this year has in store (if you'll pardon the pun) for the retail media industry and for social commerce, including the development of super apps.
Look towards omnichannel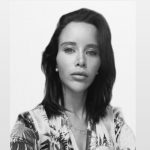 The days when ecommerce was simply about selling products online are well behind us. Shoppers' expectations of ecommerce are rising, and they are now actively seeking out experiences that go beyond the transaction.
They want a simple, relevant and engaging experience at every touchpoint, no matter what channel they're using to shop. And with consumers today having seemingly endless choice for how and where they spend their money – and more people than ever shopping online – brands cannot afford to be complacent.
In 2022, the brands that come out ahead will be those that optimise their omnichannel strategies and – as part of this – look for innovative ways to bring the benefits of the in-store shopping experience to their customers online. From creating personalised, premium and intuitive shopping experiences, to emphasising human connections and community — this will help them to streamline physical and online shopping and add value to their customers' lives.
Harmony Murphy. GM advertising UK, eBay
First steps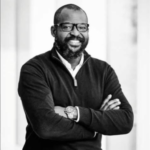 The ad tech industry is at the start of its commerce media journey and we look forward to the leaps ahead. The sleeping giant of the ad tech industry - commerce media - is awakening. Amazon has proved the business model works, the pandemic has accelerated the growth of online retail, and in-store advertising budgets are shifting to digital. IRI predicts that consumers will continue to shop online rather than in-store when the COVID 19 pandemic has ceased. This means that brands have to think of this pivot to digital first as a long-term, strategic move as opposed to a fleeting, uncontrollable trend.
The influx of retail data should drive more precise targeting; consumer engagement patterns with new ad formats and paths to purchase should drive better understanding and optimisation; and measurement should become more sophisticated. This can result in a net positive outcome for all the players in the chain and ultimately one of the greatest beneficiaries will be "us" - the consumers.
Babs Kehinde, senior director, publisher development, PubMatic
Creating the virtual white-glove experience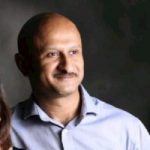 It's no secret that Covid-19 has forever changed consumer behaviour to a significant extent across every vertical, from consumer electronics; to grocery; to fashion; to hardware; to CPG. In the pre-pandemic days the shopping journey started may have online for research and moved off-line and into the store. Now, 83% of shoppers in the United States who visited a store recently say they used online research first; so while the shopper may still end up in-store, but the journey is beginning online at an exponentially higher rate.
To meet consumers where they are now, retailers are beginning to dramatically elevate their mobile and website shopping experiences to add more video and live, influencer-led, entertainment-driven options to drive more engagement and foster community building. You're going to start to see brands experiment with innovative new ad formats, including live online product-launch events that have been traditionally reserved for CES or New York Fashion Week. These will become the norm within the next year. For consumers, it's a new and fun way to shop. For retailers, it's the chance to create immersive retail media and create a virtual white glove experience that was typically only possible in-store."
Inder Singh, senior vice president, commerce, InMobi
Resurgence of shoppable content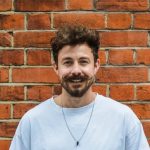 We all know that shoppable content isn't the new kid on the block, just think back to the days of the TV channels like QVC, but over the last year we have witnessed a resurgence for this format, driven by consumers moving online in their masses amid ongoing coronavirus restrictions.
Outlets such as TIkTok Shopping and Pinterest TV have experimented this year by partnering with retail brands such as Shopify and Walmart to allow brands to connect in real-time with consumers through dynamic links to products and services. All this has crucially allowed shoppable video to enter the "big screen" of online, and the response has been epic.
Consumers want to be influenced, they long for direction while shopping and shoppable content provides that, paired with convenience and speed. We're seeing that the UK still has a way to go in comparison to Far East and US consumers when it comes to shopping in a live forum, but I'm confident we'll see UK consumers continue to follow suit as they become more accustomed to shopping in this increasingly common format. More brands are entering the space with more frequent activations, and so with this increased volume and frequency, we'd expect to see higher conversion rates in what is an impulsive environment to purchase that can often be helped along with perceived value via aggressive pricing strategy.
Olly Johnson, managing director, commerce, Jungle Creations
The race for super apps is on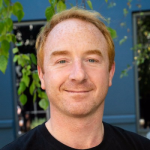 Super apps hail from China where WeChat's popularity soared and the messaging app quickly expanded into other activities such as shopping, gaming, video sharing and chat. Social media companies in the West are looking to replicate this model by rolling out more and more features under their single apps.
Meta has previously been very vocal in their ambitions to be the WeChat of the West. TikTok and Snapchat are also busy building on their family of apps, as they look to become hubs for people to entertain themselves, chat, shop and bank. Financial-service companies are also getting busy. Paypal and Klarna have extended beyond payments and are providing entire shopping experiences, and Spotify is well on its way to becoming a super app for music.
For tech companies the benefits of going beyond the product and building an entire ecosystem within the app are never ending. More users mean a greater share of commerce and advertising spend and greater profits.
So, as we go into 2022 the race for super apps is on! Expect to see a multitude of services being offered under a single app as developers look to embed their suit of features into people's everyday lives.
Ben Walton, commerce and digital transformation, the7stars
Commerce key to consumer trust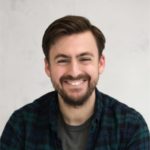 In 2022 if there's one thing we expect it's the continued loss of trust in advertising. All the stats point to consumers' lack of faith in advertising continuing to increase and as a consequence advertisers and publishers will both be looking for alternatives.
Advertisers will be looking for ways to put their brand inside the, very small, circle of trust that a consumer has. The ways that they will find to do this is via third parties that are already inside that circle of trust. There are a number of different ways to execute on this, but we're seeing major growth in brand-to-brand partnerships and in commerce content and we expect this to expand further in 2022.
We expect commerce content to also play a major role for publishers in becoming an established third revenue pillar alongside paywalls and advertisers.
Owen Hancock, marketing director EMEA, Impact

InMobi
InMobi is a leading provider of marketing and monetisation technologies. With deep expertise and unique reach in mobile, it is a trusted and transparent technology partner for marketers, content creators and businesses of all kinds....
Powered by PressBox

PubMatic
PubMatic (Nasdaq: PUBM) is an independent technology company maximising customer value by delivering digital advertising's supply chain of the future.PubMatic's sell-side platform empowers the world's leading digital content creators across the...
Powered by PressBox
E-CommercePredictionsSocial Media