Company details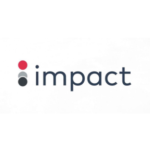 Impact
Categories:

Data Activation; Data Management; Fraud & Verification; In-App; Measurement, Attribution & Analytics

Website:

Email:

Geography:

APAC

EMEA

LATAM

North America

Staus:

Location:

Specialism:
Press Box

Impact Announces New Client Additions

Impact Expands its Mobile Partnership Capabilities to Drive High-Value User Acquisition

Impact Announces Discovery for Finding, Identifying, and Authenticating Influencers and Other Partners
Company description
Impact is the global leader in Partnership Automation and catalyst for the new Partnership Economy. Impact accelerates enterprise growth by scaling discovery, recruitment, on-boarding, engagement and optimisation of all types of partnerships. Impact's Partnership CloudTM provides automation for the full partnership lifecycle; confident decision making and optimisation through measurement and attribution; and protection from fraud.

We've experienced phenomenal growth on the Impact platform. The support for native integrations and ability to drive traffic directly into our app has been invaluable for us.