'The Formula for Successful Expansion is Mixing Existing & Local Talent'
by Ronan Shields on 16th Jun 2015 in News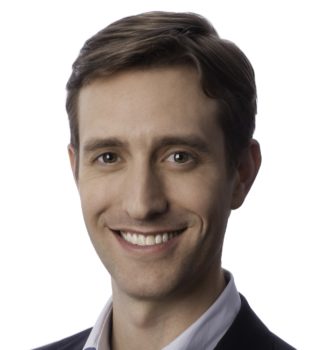 AppNexus has outlined its intention to be considered as one of the forces to be reckoned with in ad tech, with the purchase of RealMedia Latin America (RMLA), according to its president Michael Rubenstein.

In this piece, he speaks to Gabriela Stripoli, ExchangeWire, editor, LATAM, over how the purchase brings it into direct contention with Google in the region, plus how its increased Latin American footprint means it will eclipse other ad tech providers there.
AppNexus announced the news of its purchase of RMLA yesterday (16 June), with the purchase amounting to its fifth in the past 12 months, according to the company.
No financial details of the transaction – scheduled to close by the end of the summer – were publicly disclosed, but the purchase is widely estimated to take AppNexus' spending into hundreds of millions of dollars in the past 12 months.
RMLA has been operating since 2002, after Peter Gervai, who was the managing director of RMLA, purchased 24/7 RealMedia's regional operations.
Gervai will lead the integration of the two companies, a process that is expected to be finished by the close of the year, which will take AppNexus' global footprint from 23 to 27 offices across the globe (part of a global expansion plan that has taken place in under two years).
Explaining how the RMLA and AppNexus integration will take place, Rubenstein said it will involve transplanting its existing LatAm leadership into local operations. The aim of which is to engender closer relations with clients in Brazil, Colombia, Chile, and Mexico, according to Rubenstein
He added: "Latin America has been an important market for us, regarding market reports and client relationships; but the operations were led from our offices in North America [in New York City].
"We are taking all the people dedicated to the region in our existing offices, in New York, and appointing additional executives."
This process will also involve integrating the AppNexus LATAM team with the existing 40 RMLA employees in the region, the majority of which are based in Sao Paulo.
Rubenstein said: "The formula for success in global expansion is mixing for existing and local channels; bring those together, and we have the winning formula.
"This transaction makes us go from no physical presence in LATAM to a strong presence in the market."
The RMLA purchase also takes AppNexus into direct contention with the digital media industry's leading names, plus sets its aside from some of its ad tech peers, according to Rubenstein.
He told ExchangeWire.com.br: "If I am not wrong, they [RMLA] are in the second position in ad serving, after [Google's] DoubleClick. So we should be able to present a formidable offer in the market."
In addition, he also said the decision to acquire to further its presence in the LATAM market in an inorganic manner (as opposed to building a team there over time), compared it favourably to other ad tech firms that already have a presence in the region.
Rubenstein added: "When you see most ad tech companies expanding to LATAM, or establishing their presence there, they start operating with around one-to-five employees, right?"
In contrast, AppNexus has spelt out its full commitment to the region, according to Rubenstein. He added: "Latin America isn't only exciting to us because of the incredible local companies. We also do business today with a number of global business, and we are looking forward to do more business with them easily across all the regions. So, this acquisition will help this as well.
"It is a great opportunity for AppNexus, we are going to bring real choice from a tech perspective, to publishers, agencies, networks, global brands to do business more easily across Latin America."
AdvertiserDigital MarketingDisplayLATAMLocationMedia SpendProgrammaticPublisherSSP