73% Drop in Illegal Site Advertising; The Cost of Ad Blockers to Reach $22bn
by Rebecca Muir on 13th Aug 2015 in News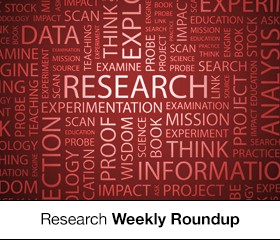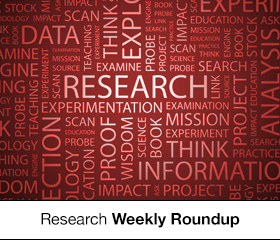 ExchangeWire Research's weekly roundup brings you up-to-date research findings from around the world, with additional insight provided by Rebecca Muir, ExchangeWire, head of research and analysis. In this week's edition: operation Creative sees 73% drop in top UK advertising on illegal sites; cost of ad blockers to reach USD$21.8bn; 15-24 year olds use smartphones every other minute; and mobile video sees four figure growth and a record amount of clicks
Operation Creative sees 73% drop in top UK advertising on illegal sites
A ground-breaking police operation that disrupts illegal websites providing access to films, TV, books, music, and games has seen major success.
Since the Police Intellectual Property Crime Unit (PIPCU) launched Operation Creative and the Infringing Website List (IWL) in 2013, there has been a 73% decrease in advertising from the UK's top ad spending companies on copyright infringing websites.
Highlights include the automotive, food & drink, and real estate sectors; whose advertising has almost entirely stopped appearing on pirate sites.
Reducing advertising on illegal sites is one of the key aims of Operation Creative, as it is one of the main generators of criminal profits. A report by the Digital Citizens Alliance estimated that in 2013 piracy websites generated USD$227m from advertising.
The appearance of adverts from established brands on illegal websites lends sites a look of legitimacy. Therefore, a decrease in advertising from reputable brands will help consumers realise these sites are neither official nor legal.
The pilot study in 2013 also showed that almost half (46%) of total ads served to copyright infringing websites often clicked through to websites containing malware and viruses, or even fraudulent scams.
PIPCU is a specialist national police unit dedicated to protecting UK industries that produce legitimate, high quality, physical goods and online digital content from intellectual property crime, based within the Economic Crime Directorate of the City of London Police, the National Policing Lead for Fraud. The operationally independent unit launched in September 2013 and is funded by the Intellectual Property Office (IPO), until 2017.
Through the introduction of the IWL, the City of London Police unit has been able to disrupt advertising revenue on illegal websites across the globe with the cooperation of the advertising industry, including brands and organisations involved in the sale and trading of digital advertising.
The IWL is an online portal providing the digital advertising sector with an up-to-date list of copyright infringing sites, identified by the creative industries, evidenced and verified by PIPCU, so that advertisers, agencies and other intermediaries can cease advert placement on these illegal websites.
Earlier this year the Gambling Commission, the regulatory body for commercial gambling in Great Britain, joined Operation Creative. Since then, the Commission has been championing the work of Creative and the essential use of the IWL to brands within the gambling industry. This new partnership has had great results, with PIPCU seeing a 36% decrease in gambling ads on copyright infringing websites from March to June 2015.
Baroness Lucy Neville-Rolfe, Minister for Intellectual Property, said: "The Government takes copyright infringement extremely seriously – it hurts businesses, consumers, and the wider economy. The results of Operation Creative show what can be achieved when enforcement agencies, industry, and government work together. I am delighted PIPCU are clamping down on advertising of things like pop music and gambling on copyright infringing sites –protecting our industries and consumers from online crime."
Head of the Police Intellectual Property Crime Unit (PIPCU) Detective Chief Inspector Peter Ratcliffe said: "Working closely with rights holders and the advertising industry, PIPCU has been able to lead the way with tackling copyright infringing sites by successfully disrupting advertising revenue.
"Operation Creative, and our Infringing Website List (IWL), is just one of the many ways we are working together with the private sector to safeguard the public, protect the creative industries, and ensure the reputation of advertisers and brands are not discredited through association with illegal websites.
"Not only do the public need to be aware that these websites are not safe places to visit, as they often contain malware and viruses, but the criminals behind these sites are making substantial sums of money from advertising, and inadvertently brand and advertisers are funding this online crime."
Operation Creative is a PIPCU-led initiative designed to disrupt and prevent websites from providing unauthorised access to copyrighted content, in partnership with the creative and advertising industries. The operation consists of several tactical options including; engagement with the site owner to legitimise their site, contacting the domain registrar to seek suspension of the site and disrupting advertising revenue through the use of the IWL.
The cost of ad blocking
Globally, ad blocking will result in the loss of USD$21.8bn of revenue in 2015, according to Adobe & PageFair's 'Cost of Ad Blocking'. In the UK, ad blocking grew 82% year-on-year, reaching 12 million active users. Globally, there are 198 million ad blocker users, a 41% year-on-year rise; with the global projected cost of ad blockers set to reach USD$41.4bn by 2016.
In the US, ad blocking grew 48% year-on-year to 45 million active users, accounting for 16% of the US online population. In Europe, ad blocking grew to 35% year-on-year to 77 million active users. Half of respondents stated that a perceived misuse in data would encourage them to download ad-blocking software; whilst 57% of 18-34 year olds stated that they would instal ad blocker software if the number of ads that they were presented with increased.
15-24 year olds use smartphones every other minute
In the UK, 15-24 year olds access their phones 387 times a day, according to IPA's 'The Power of Passive Data.' Adults age 25+ access their phone an average of 264 times per day, including calling and texting. Over half (51%) of adults never turn their smartphone off. The majority of time spent on smartphones is at home (64%), with 40% of all video streaming conducted at weekends.
More than nine in ten (92%) smartphone users access social network sites on their smartphone, with almost three quarters of 15-24 year olds using Snapchat (36%) or Instagram (37%) on their phone. WhatsApp is the dominant messaging app on smartphone with over half (53%) of 25-34 year olds using the app.
Mobile video sees four-figure growth
In EMEA, mobile video spend grew 1,100% year-on-year, with a global video spend growth of 800%, according to figures released by SpotXchange. Premium inventory now accounts for 40% of impressions managed at SpotXchange, primarily driven by the 112% growth in private marketplaces. Mike Shehan, CEO at SpotXchange commented: "We are witnessing a stunning revolution in mobile video, brand advertisers are now wholeheartedly embracing mobile, which has traditionally been used for direct response goals."
"We expect to see mobile video CPMs grow significantly this year, as advertisers embrace the medium for big-budget, brand-building video campaigns."
Media spend managed through SpotXchange's platform grew 67% year-on-year, with mobile continuing its steep rise, now accounting for over 19% of total spend, up from 4% a year ago. For Q2 2015, this represents 800% growth in mobile video ad spend year-on-year, and 69% growth quarter-on-quarter.
Mobile devices account for record amount of clicks
In EMEA, in Q2 2015, Mobile devices accounted for a record 41% of clicks on search ads and 35% of ad spend, according to Kenshoo's 'Q2 2015 Search Advertising Trends EMEA'. Paid search has grown 8% year-on-year, with smartphone growth (46%) the primary driver of the increase.
Spend on desktop saw a 14% year-on-year decline, with the number of impressions (-19%) and clicks (-12%) on desktop also down. In the UK, cost-per-click is up 2.5% to €0.64.  
TagsAd BlockingDisplayExchangeExchangeWire ResearchMobileProgrammaticSearch