USD$1bn Revenue for Criteo; Bowman to Head Intelligent Optimisations
by Sonja Kroll on 12th Feb 2016 in News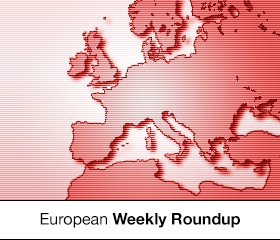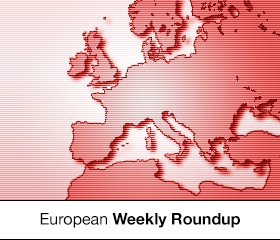 ExchangeWire rounds up some of the biggest stories in the European digital advertising space. In this week's edition: Criteo crosses USD$1bn (£690m) threshold in revenue; Tom Bowman joins IO; Opera becomes Chinese; Improve Digital invests and expands; LinkedIn retires its ad network; and Time Inc. acquires Viant.
Criteo raked in USD$1bn revenue in 2015
The last year could not have been better for Criteo, the company's Q4 financial report reveals. While the fourth quarter 2015 showed 55% growth in revenue year-on-year, the performance marketing company was able to push their total revenue for 2015 across the billion-dollar threshold.
"We crossed the 10,000 client and $1bn revenue marks while continuing to invest significantly in innovation", commented newly appointed CEO Eric Eichmann, and attributed the increase in revenue to improved technology across devices, but most notably mobile, as well as signing new clients and direct publishers for the service.
The financial review provided interesting insights into Criteo's revenue stream: almost half of the Q4 revenue (ex-TAC) was generated from mobile ads delivered in December 2015.
Criteo further revealed that its clients, active as of Q4 2015, generated 20% more revenue (ex-TAC); an indication that Criteo is able to push revenue further from within the existing customer base, according to the company.
Intelligent Optimisations appoints Tom Bowman as CEO
A new leader at the helm of IO: industry veteran Tom Bowman takes on the position of CEO at IO. Bowman leaves his previous role as SVP revenue development and sales operations at the BBC, starting at IO on 22 February 2016.
With high-level experience at media companies such as MSN and Yahoo under his belt, Bowman will be tasked with driving the expansion of the UK-based DSP into European, Asian, and Latin American markets.
"I look forward to furthering the company's shared vision for transparency, efficiency, and flexibility to make IO universally recognised as the leading global solution for programmatic ad buying", Bowman commented on his new role.
Joining Bowman at IO are also newly appointed VP marketing, Emily Hansen, and Adrian Degutis as sales director.
USD$1.2bn takeover bid for Opera
Opera looks to be sold to a Chinese internet consortium for a massive USD$1.2bn (£828m), the company has confirmed.
With Opera's major shareholders already on board, and the Opera board advising investors to accept the takeover offer, the sale is likely to be only a formality.
Among the buyers are US-listed search and security provider Qihoo and software company Kunlun. Especially the latter could bring interesting marketing opportunities into the mix: the Chinese distributor of online games is currently collaborating with Rovio on an Angry Birds China offering and has recently taken over dating app Grindr.
According to Reuters, Opera is keen on striking up partnerships in a bid to compete with other internet giants by setting up its own walled garden. "Facebook and Google have their ecosystems and now we have one too, in a part of the world that is growing incredibly fast and where we will become very strong", Reuters cites Opera-Chairman Sverre Munck.
The deal is yet to be approved by the Chinese regulatory authorities, but could go through as early as March 2016.
Improve Digital invests in development and expansion
Dutch-based tech platform Improve Digital is earmarking €12m (£9.37m) for investment into platform development and geographical expansion. A subsidiary of Swisscom, the SSP is planning to bolster its programmatic video offerings and drive further growth in Europe.
The company is reacting to the increasing spend on programmatic advertising, particularly in the German-speaking markets, Nordics, France, and Italy.
"Improve Digital is profitable and scaling rapidly", comments Janneke Niessen, co-founder and CIO, Improve Digital. "We're committed to investment in new technology solutions and European growth to meet the needs of our current and future customers, and this investment will allow us to move even faster and more ambitiously."
Helping with Improve Digital's expansion plans will be newly appointed COO, Marc Roos, joining the company from mobile communication platform imgZine.
LinkedIn shutters ad network
Twelve months after taking over Bizo, LinkedIn is giving up on displaying ads outside its own pages and takes advertising back into its own walled garden.
The career network announced their intention to shutter their B2B platform in their recent financial report; explaining that the costs of maintaining the network have not been worth the effort of displaying ads on external sites.
LinkedIn had invested heavily in its ad network: the acquisition of Bizo, that formed the basis of LinkedIn's ad network, cost the company a whopping USD$175m (£121m). Last year, the external ad display business brought in USD$50m (£35m) in sales; which was apparently not enough for LinkedIn to cover the costs.
"While initial demand was solid, the product required more resources than anticipated to scale", said Steve Sordello, CFO, LinkedIn. "Sponsored Content is our fastest growing and most profitable ad product, so we will increasingly focus our efforts here to scale our B2B capability in the fastest, most sustainable way."
LinkedIn's Sponsored Content appears in the user timelines and is displayed among content on the LinkedIn company pages. Sponsored content made up 52% of LinkedIn's ad revenue – USD$183m (£126m) in the fourth quarter, 2015.
Time Inc. goes programmatic
Time Inc. is investing heavily into programmatic: the media conglomerate's takeover bid for Viant was disclosed in yesterday's (11 February) earnings call. Time Inc. acquires the majority stake in the advertising technology firm for an undisclosed amount of money.
The deal should help the New York-based, traditional publisher combine their own and Viant's data, laying the foundation for a viable ad targeting business.
To this end, Viant has various properties up their sleeve: in addition to the programmatic platform Advertising Cloud and Specific Media, the company also controls the data of one billion users who previously had an account with social network MySpace.
In their press release, Time Inc. optimistically announced their intention to compete with the likes of Google and Facebook. In view of recent losses – Time Inc. posted a net loss of USD$881m (£608m) in 2015 – the takeover of Viant's profitable company portfolio may be a necessary and timely attempt by Time Inc. to save their own skin.
Viant will continue to run as an independent business.
Ad NetworkDataDigital MarketingDSPEarningsEMEANordics