Programmatic Ads Drive Greater ROI; Ideal Video Ad Length is 15 Seconds
by Sonja Kroll on 10th Mar 2016 in News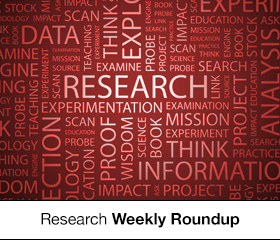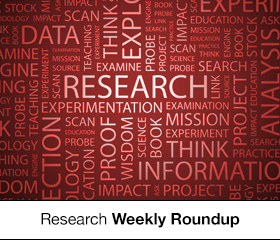 ExchangeWire Research's weekly roundup brings you up-to-date research findings from around the world, with additional insight provided by Rebecca Muir, head of research and analysis, ExchangeWire. In this week's edition: Programmatic ads return more ROI than traditional media; Micro ads communicate effectively; and Live content drives ad view growth.
61% of UK marketers think programmatic ads return greater ROI than traditional media
According to AdRoll's State of the industry UK report 2016, programmatic is more lucrative than traditional media. Approximately two-thirds (61%) of the surveyed marketers said that programmatic ads provide a greater ROI. 41% of all surveyed are, therefore, planning to increase their programmatic budgets.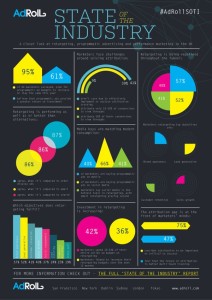 But, despite embracing programmatic, challenges still remain, says Marius Smyth, managing director EMEA, AdRoll: "Marketers are finding ever more-sophisticated approaches to programmatic advertising, but the unintended consequence of these clever solutions is fragmentation across devices and platforms, making it trickier to measure campaign success. Marketers need to fully embrace attribution models that track multiple customer touchpoints to help observe campaign metrics. This is not just to give credit where credit is due, but for marketers to understand the impact of their initiatives, so they can continually enhance their strategies."
The attribution challenge baffles the majority of marketers: 41% of the respondents stated they were unsure how to implement or analyse attribution tracking. Similarly, 39% of the respondents are only able to attribute 10% to 24% of conversions. Yet 75% said that attribution is important or critical to success.
Retargeting, on the other hand, is now an essential part of the marketing mix: The vast majority of marketers (86%) agreed that retargeting performs as good or even better than other display ads, than e-mail (86%), and even search (87%), with brand awareness (57%), lead generation (52%), and customer retention (41%) the top objectives for retargeting.
Looking to the future, 42% of marketers think that Social Media retargeting will be a potential performance driver. Over the next three years, 40% of marketers say they would most like to see retargeting on both Instagram and eBay, while 36% cited WhatsApp, Yo, and Viber.
15 seconds is the sweet spot for video ad length
While consumers react favourably to short video lengths, marketers are increasingly investing in custom content which allows longer video lengths. The effectiveness of either approach to video content has been put to the test by YuMe and IPG Media in a recent study. It concludes: success depends on marketers having a clear, creative video ad length strategy.
Micro ads seem to be particularly effective: Comparing video ads of 5, 10, 15, 30 and 60 seconds in length, the shortest video ads turned out as the best performers. Five-second ads show an ad recall of 45 %; 10- and 15-second ads had an ad recall of 51% and 54%, respectively.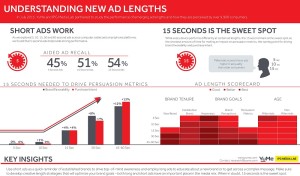 However, when it comes both to brand favourability, and to purchase intent, longer video ads are required in order to make an impact on users: Video ads of 45 seconds or longer got the highest scores when it comes to persuasion metrics. Micro ads of five or 10 seconds duration scored lowest.
"While we found micro ads to be effective with driving recall, especially with millennials, 15 seconds or more were required to drive persuasion metrics", says Paul Neto, Research Director, YuMe.
In conclusion, the study found that micro video ads can increase awareness, communicate key messages and brand imagery effectively, but that longer ads of 15 seconds and more are more persuasive.
"The study not only shows that marketers need to be thoughtful about how they deploy various video ad lengths, but also that there isn't a one-size-fits-all best practice", comments Kara Manatt, Head of Research, IPG Media Lab. "We need to take a more nuanced approach and customise based on our goals and target audience."
Live content drives top-line ad view growth
FreeWheel's 'Q4 2015 Video Monetization Report' examines the state of the video market and compares findings between the US and Europe. The report finds a 32% growth year-on-year in video views, and a 30% growth in ad views in Q4 2015.
Focussing on the growth drivers in 2015, the study finds live content at the top: Compared year-on-year, live content records an increase in ad views of 115%. Long-form on-demand content grew by 55%, whereas short-form on-demand only increased 12%.
Compared by device, the strongest ad view growth can be seen in the OTT segment (101%), with Apple TV and Roku garnering the largest amount of OTT ad views. Nonetheless, ad view growth on mobile devices was still at a massive 88% year-on-year.
attributionDigital MarketingDisplayExchangeWire ResearchMedia SpendProgrammaticSocial MediaVideo