P&G are Right to Push for Viewability-Accredited Suppliers, But There's More to it Than That
by Lindsay Rowntree on 6th Feb 2017 in News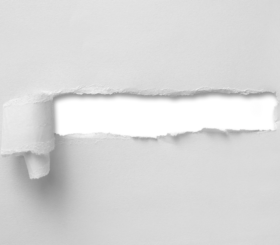 On 29 January, Marc Pritchard, global chief brand officer at Procter & Gamble, delivered a keynote at the US IAB Annual Leadership Meeting, which has since sent shockwaves through the advertising industry, and rightly so. Calling out the media supply chain as murky at best, and fraudulent at worst, Pritchard said it's time to get tough and delivered four key actions to the industry for 2017: adopt one viewability standard; implement accredited third-party measurement verification; get transparent agency contracts; and prevent ad fraud. Writing exclusively for ExchangeWire, Marco Ricci (pictured below), CEO of audit verification company Adloox, has a few questions.
Procter & Gamble have broken rank and shaken up the ad tech status quo. CBO Marc Pritchard delivered his 'read my lips, no more taxes' speech a few days ago, sending financial ripples of change and a call-to-arms against digital inefficiency. But, like George Bush Sr and his 'promise' in 1988, will it really happen, and have we heard this all before?
Now and again something sticks. Examples would be the Financial Time's infamous Rocket Fuel fraud exposé in 2014. The ANA report claiming USD$8bn (£5.47bn) lost to fraud in 2016, and USD$50bn (£34.2bn) within a few years. Then there's Methbot! Or was it MethNOT? Either way we read about it, and we talk about it. But do we really listen?
How can we guarantee quality? How can the online industry rescue and avoid this ever-growing lack of confidence that programmatic is in fact a free-for-all for the fraudsters? Just as valid a question could be: are verification vendors as good as they say they are? What makes them 'preferred vendors' versus others, and how is this being decided? The stats would argue that it's not based on who can eliminate the most inefficient traffic, and guarantee the highest return on investment. It's more on 'sales spiel' than 'tech real'. So, what measures can and should be put in place?
Several accreditation bodies are now charging fairly large fees to tech companies to pass their 'exam', in a quest for parity and best practice. It is small change for multimillion investment vendors, that you would hope pass based on tech not wallet size. But the end objective of these accreditations is definitely commendable. It is a search for transparency, and a quest for accuracy in measurement. It is surely only fair then, that digital players should either comply with the rules, adhering to a zero-tolerance policy on non-viewability and nonhuman sold traffic, or be cast aside as a fake house rather than a safe house. In doing so, will we begin to avoid buying/selling from the "crappy media supply chain", as Pritchard puts it?
And yet, are we then saying that if you don't pay a large sum of money to gain these lucrative accreditations, you're therefore not good enough for the industry? Does it make you a poor supplier, agency, or tech vendor? It is with the greatest irony that P&G, like most top-spending global brands affected by the substandards and discrepancy, have for many years been happy to pay the most commonly used, most accredited vendors and suppliers without asking any questions. So what changed, and when did this realisation take place? At what point did they wake up to say, as Pritchard does: "We don't want to waste time and money?" The very vendors and suppliers they have always used have been accredited for years. But they are the ones missing the bad traffic, and making the mistakes.
In the last few months, Google have had their accreditation suspended and Facebook's measurement has been heavily scrutinised, both for their inaccuracy in measuring a viewable impression. The latter also mis-reported video views to their clients by up to 80%. Three-quarters of all advertiser digital spend goes to these two digital dominators. As Mark Ritson suggests in a recent Marketing Week article: "No one now has a clue about digital, and measurements look increasingly meaningless." Dentsu Aegis Network, one of the 'big five' agency holding companies, released a statement the same month admitting to 160 incidents of overcharging their advertiser clients, including Toyota and Sony. The USD$15bn (£10.26bn) supposedly affected was said to be limited to Japan, but similar horror stories are everywhere right now. The need for independent, neutral review has never been stronger.
Perhaps the most scrutinous and thorough of the advertising accreditations is that of the Media Rating Council (MRC). Global in scope and requirement, it takes months of assessment and methodology testing, leading to just a very select few technology vendors passing their latest, stricter vetting process. This is SIVT, the more advanced certification in ad fraud detection. One of the first companies to achieve accreditation in 2017 will be Adloox, an independent auditor. They will also be the first European technology to be certified.
P&G are right to push and only pay for viewability-accredited suppliers and third parties. But an ability to detect and remove user-centric forms of fraudulent malpractice can alter a brand's campaign performance much more significantly.
An external audit of an advertiser's buyer/supplier efficiency may sound quite detailed. But it's certainly less political, distancing itself and driven less by the vested interests up and down the food chain. But it does offer complete transparency. Most importantly, it offers a solution with deeper, unshackled honesty of where the spend wastage is coming from, and how to stop it. Surely that's what Pritchard is calling for in his closing statement when he says: "We realise there is no sustainable advantage in a complicated, non-transparent, inefficient, and fraudulent media food chain."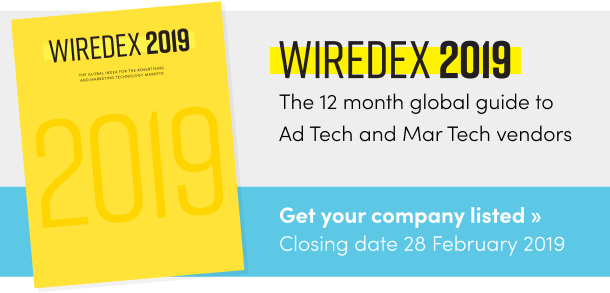 TagsAd FraudAd VerificationAdvertiserAgencyDigital MarketingTransparency