It's True, Brand Safety is a Huge Issue, But Don't Place All the Blame on the Agencies
by Lindsay Rowntree on 15th Feb 2017 in News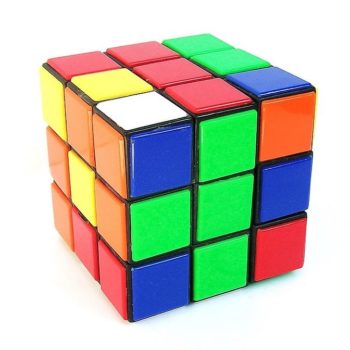 On 9 February, 2016, The Times published an investigative article on the topic of brand safety, with the explosive headline, 'Big Brands Fund Terror Through Online Adverts'. The article, which claims some of the world's biggest brands are unwittingly funding Islamic extremists, white supremacists, and pornographers by advertising on their websites, appeared on the front page of the printed publication (average circulation 446,000) and has since been shared nearly 800 times across social media. Mercedes Benz, Sandals, Waitrose, and HSBC were called out in the investigation as being some of hundreds of big-name brands with advertisements appearing on hate sites and YouTube videos created by terrorist group supporters.
Since the article came to light, Jaguar Land Rover, Sandals, and Marie Curie have pulled all digital advertising in the UK until they can be assured they can resume it safely. Yet, in all honesty, the relative calm following the publishing of the article is slightly disconcerting. There is an expectation for brands across the board to be lining up to say their piece and, at the extreme end of the reactionary scale, halt their digital advertising; but apart from a select few, that doesn't appear to be the case. Of course, that's not to say they aren't taking assertive action behind closed doors.
Brand safety is a huge industry issue and is often cited as one of the top issues keeping marketers up at night. The Times' article has shed light on a significant challenge facing brands and has brought the issue to the forefront for the masses. The fact is, brand safety is a challenge that needs to be addressed industry-wide and the blame for the predicament we find ourselves in can not be laid squarely on any one party. The article's implication that agencies must shoulder much of this blame because of their non-transparent practices is in no way helpful to the wider cause.
"Big advertising agencies", claims the article, "[...] have been accused of pushing brands into online advertising to boost their own profits." The article goes on to reference leaked documents from a 'top six' agency, which show 40% of its advertising income came from hidden kickbacks and 'other income' in 2015. The relevance of this reference to the purpose of shining a light on the murky truth of big brands inadvertently funding terror organisations via YouTube and other publishers is, at the very least, questionable. Perhaps we should maintain focus on the topic of brand safety.
A name on everyone's lips in advertising at the moment is that of Procter & Gamble's straight-talking Marc Pritchard, along with the much-quoted sentence, "We have a media supply chain that is murky at best and fraudulent at worst" – a quote that was also referenced in The Times article, despite the term 'brand safety' not once being uttered throughout Pritchard's speech at the US IAB Annual Leadership Meeting. Pritchard's references to fraud sided more on the issue of budget wastage than corporate responsibility, rendering the reference to his speech somewhat immaterial.
But back to the point in hand. The brands in question claim to be unaware of their presence on the sites and videos and blame programmatic advertising, with the insinuation from the author again that it is the agencies' fault these brands are even investing in it: "Many agencies have their own programmatic divisions, which often apply mark-ups to digital commercials without the brands' knowledge." At this point we, in this industry, are all well-versed in the subject of transparency between agencies and brands and this is not to say whether the previous statement is or isn't true; but the fact remains that the agencies shouldn't be receiving all the blame for brands knowingly investing in a form of advertising that allows them to target their audiences in situ with relevant and timely messaging. Don't hate the player, hate the game, as they say.
The agency-bashing continues, this time with ISBA being brought into the fray, with spokesman Hicham Felter confirming: "The suspicion is that the surge in programmatic trading is being fuelled by the profit media agencies can make, rather than because it delivers better results for their clients." Can suspicious critics genuinely claim the resounding reason a Sandals ad appeared next to a video promoting an East African Jihadist group is because of its agency? Hundreds, if not thousands, of brands in the UK alone would rebut that programmatic absolutely delivers positive results for them, whether via their agencies or in-house buying teams. It would be surprising if at least one of the "hundreds of large companies, universities, and charities" referred to don't run their programmatic activity in house.
The article wasn't written for the likes of us. It's targeting a much broader audience, with little-to-no existing knowledge of programmatic advertising and its intricacies, but does that mean its inaccuracies and sensationalist comments don't sting the industry? No. Will it force all players to take stock and vow to fix the issues raised? Probably not. A brand's safety and reputation in the online environment is one that must be protected; and it must be agreed that not enough is being done collectively to enforce this protection. However, maybe one question we should be asking is: "Why did it take the front page article of a national newspaper, written by an investigative journalist with no ties to the digital advertising industry, to make these brands aware that their ads were appearing against such dangerous online content?" The jury may be out for a while on that one.
ExchangeWire seek the opinion of industry experts on the impact of the aftermath.
The industry has a crisis of confidence
Ryan Kangisser, founder and managing partner of ad tech and martech consultancy, Stack I/O believes this is an industry-wide issue, that doesn't just sit in the hands of the agencies, which must be addressed with a resetting of processes: "The last few days we've had a lot of frantic clients on the phone saying, "We had tracking in place, so how has this happened?" There is too much of a market perception that technology is a silver bullet. Whether it's fraud, brand safety, or viewability, brands and agencies need to look at their processes and re-evaluate technologies. We often talk about the industry having a crisis of confidence, and now we're there and it's shown by what you read about Jaguar Land Rover putting digital advertising on hold and some clients we're speaking to are exploring similar options.
"It's not enough to put your fingers in your ears and hope it goes away. The ad tech community have been unbelievably quiet, but they have a responsibility to address the key issues that will keep clients up at night. The Times front page means issues go to the very top of the food chain. Agencies and brands need to redesign their processes to deliver greater controls around brand safety and fraud. They need to be realistic in their expectations and become better educated around what complete protection means. I don't think it's even possible, irrespective of which technology you're using.
"We seem to flip between viewability, brand safety, and fraud – but, ultimately, these are all intrinsically linked and should be managed as such. Something less rational or quantifiable is human nature: agencies don't want to present post-campaign reports to clients showing their ads may have appeared somewhere fraudulent. As an industry, we're great at focusing on metrics that show our campaign is working. We're not wired to focus on the bad, which doesn't address this crisis of confidence. We need to be more curious and challenge this data.
"Agencies are being treated unfairly in this, as these are industry-wide issues. It is incumbent upon agencies to make clients aware of the true efficacy of technology and what protection is available; but the article is approaching two completely different issues of brand safety and agency transparency to make it a broader topic people will connect to. I get concerned when I hear some of the solutions clients are proposing off the back of this. These are now CEO-level conversations taking place – their brands can't be on the front page of The Times. I don't know how aware some of the agency and technology community is about how severe these issues are within internal business – it's a matter of corporate responsibility."
The mainstream approach to brand safety is limiting
Nick Welch, VP of sales and business development, North EU, ADmantX, believes the technology isn't up to scratch and that sites need to be vetted humanistically: "Truth be told, while programmatic has developed dramatically over recent years, the mainstream approach to brand safety has remained complacent and primitive. The out-dated industry reliance on blacklists or keywords are the main culprits for these recurring breaches that put brand reputations at risk.
"Advertisers need to be empowered to take proactive action and ensure tech vendors trusted with protecting brand safety employ the right techniques ahead of programmatic bids being placed. Using semantic technology, such as natural language processing, which allows content to be read and understood as a human would, will prevent advertisers and brands from inadvertently endorsing extremists or appearing alongside inappropriate content. To vet sites humanistically it's imperative advertisers and publishers work with technologies that apply techniques based on human comprehension."
The industry needs to wake up to the brand safety issue
Julia Smith, director of communications at Impact Radius explains why the blame shouldn't lay just on programmatic trading: "The revelation that major brands are funding terror through online ad placement may be shocking to some, but we've known for a while that ad fraud in this way has the potential to fund criminal activity. Due to the scale of ads being traded in this way, it's a natural assumption that groups linked to extremists would be part of this ecosystem.
"In short, the industry needs to wake up to this issue and the correct steps need to be taken. It's wrong to lay the blame squarely on programmatic trading, it just needs to be managed correctly. Money has to be spent wisely on quality inventory and there are various tools that exist to ensure that ads do not end up in the wrong place. Unfortunately, some advertisers are sidestepping these key processes. The benefits to stepping back and taking a more sensible approach to digital ad placement are clear to see. In the long-term, better targeted ads, placed on premium sites are more likely to deliver better ROI for the brand."
Ad FraudAdvertiserAgencyBrand SafetyDisplayTransparency