Will Ad Fraud Become Easier or Harder to Fight in 2019?
by Lindsay Rowntree on 17th Dec 2018 in News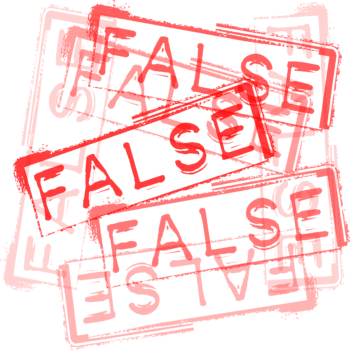 ExchangeWire have invited hundreds of thought leaders to share their thoughts on what next year will hold, across a range of topics. Will 2019 be the year the digital advertising industry wins the war against fraud? Or will fraud manifest itself in new, more sophisticated ways, across new forms of digital media? Experts share their thoughts.
Extend the definition of ad fraud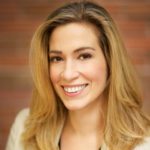 "Late 2018 saw the first batch of ad fraud-related arrests in the U.S.; and in 2019, we hope to see this enforcement trend continue worldwide. Buyers hold the keys here and the onus will be on them to design campaigns with objectives that can't easily be spoofed by the usual mix of mobile phone click farms, faked domains, and unscrupulous vendors. In the short term, concerns around fraud and brand safety are likely to contribute even more to the shift in spend going towards walled gardens. If you're not a walled garden you'd be wise to highlight anti-fraud measures in your pitches to clients.
"We should really extend the definition of advertising fraud to include opaque data collection practices and subsequent non-obvious uses of customer data that's initially been collected for marketing purposes. With a new data breach occurring almost every week, and emergent regulatory frameworks like GDPR getting into the enforcement phase, companies would be wise to audit and lock down their data collection, storage, sharing, and activation policies before they find themselves the subjects of a congressional hearing, a New York Times exposé, an angry mob of (former) customers, or all of the above."
Ana Milicevic, Principal & Co-founder, Sparrow Digital Holdings
Growing fraud concerns for in-app advertising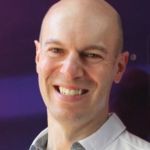 "Securing the supply chain will be mission critical in the coming year. Stakeholders need to not only identify who is best to work with, but also confirm that they are actually working with those parties. Ads.cert technology supports use cases like signed bid requests to prove inventory authenticity – and the marketplace can expect to see even more supply chain solutions coming from IAB Tech Lab in 2019.
"In addition, while I believe we will see ad fraud on web browsers taking a tremendous dip, in-app advertising will be a growing concern. It'll prompt the buy- and sell-sides to get on board with new specs, standards, and guidelines to allow for fraud to be eradicated in both mobile and OTT apps. It'll certainly fuel adoption of app-ads.txt."
Dennis Buchheim, Senior Vice President & General Manager, IAB Tech Lab
AI will be pivotal in fighting fraud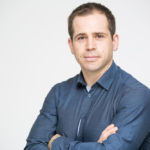 "Fraud is one of the biggest challenges the digital advertising industry is currently facing, expected to cost businesses an estimated £39bn by 2025. As technology continues to evolve, fraudsters are not only becoming more skilful and tech savvy, but they are increasing in numbers. Quality-focused companies will find it more difficult than ever to stay ahead of the curve, with continual pressure being placed on them from all sides. In 2019, artificial intelligence will play a pivotal role in the fight against fraudsters, by enabling advertisers to ensure their messages are promoted in a brand-safe environment and to target audiences.
"The focus on transparency will continue to squeeze agencies and ad tech vendors in the next 12 months. As a result, only those that truly add value to the supply chain will thrive, while others will collapse or be acquired."
Andrew Buckman, Managing Director EMEA, Sublime
New fraud schemes will be unearthed in OTT/CTV space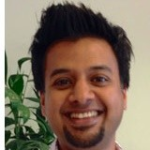 "In 2018, we saw scammers develop increasingly sophisticated ad fraud schemes. These schemes often targeted the relatively new and fast-growing mobile in-app and connected TV/OTT environments. Marketers are ramping up ad spend in these channels, despite limited industry-wide standards, which makes in-app and OTT/CTV ripe for ad fraud – a fact scammers are well aware of.
"We expect 2019 to be the year of OTT/CTV, but we also anticipate more sophisticated ad fraud schemes to be unearthed as bad actors develop new strategies to exploit the multi-channel advertising ecosystem. However, in 2019, we predict that fraudsters will be held accountable as law enforcement gets more involved. Rooting out systematic ad fraud requires transparency; and we believe that in 2019 the ad industry will get more comfortable disclosing ad fraud breaches, instead of staying quiet."
Jalal Nasir, CEO, Pixalate
Mobile attribution & analytics crucial to clean up ecosystem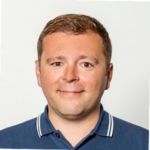 "There are two million apps available for download on the App Store and 3.8 million on Google Play, making the mobile app space a much more crowded marketplace for marketers. Over the past few years advertisers have had to invest heavily in order to maintain maximum levels of visibility, but in doing so have become exposed and attracted fraudsters looking to take a slice of that ad spend. I'm sure we are going to see a lot more of this with the influx of new apps in the new year. Fraud tends to come in waves; and following a recent lull, we could expect fraudsters to ramp up again in early 2019. These kinds of tactics can be overcome, if marketers become savvier to the innovative tools and measurement solutions available to them.
"It's essential that marketers remain at the forefront of helping clean up the digital ecosystem, with the help of mobile attribution and marketing analytics insights."
Paul Wright, Managing Director UK, Appsflyer
We need to win the battle in 2019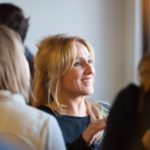 "2019 may well be the year where we see companies hitting the headlines for all the wrong reasons. Fraud continues to be a battle that our industry is fighting against; and whilst many companies are committed to ensuring that they are trading in fraud-free inventory, those that don't are likely to be exposed. The stark truth is that ad fraud messes with every aspect of digital marketing; skewing the attribution model and channeling marketing spend into the hands of the fraudsters.
"Let's make 2019 the year that, as an industry, we win the battle against the fraud epidemic."
Julia Smith, Director of Communications, Impact
Ad FraudAd VerificationAds.txtBrand SafetyFraudPredictions