IAB Europe Releases TCF v2.0: Google Set to Adopt Framework
by Mathew Broughton on 23rd Aug 2019 in News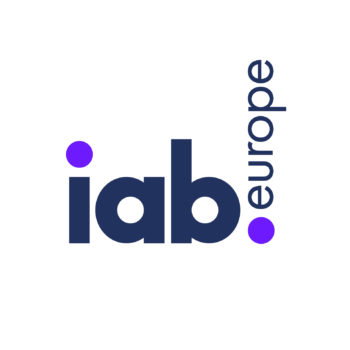 In this weekly segment, ExchangeWire sums up key industry updates on ad tech from around the European region – in this edition: IAB Europe releases TCF v2.0: Google set to adopt updated framework; PubMatic Q2 report signals growing focus on combating advertising fraud; Bidstack launches in-game ads plugin in collaboration with Epic Games' Unreal Engine; Singular releases Android Install Validation; and Mere Mortals, Kindred and Wilderness Agency pledge their support to the Conscious Advertising Network
IAB Europe releases TCF v2.0: Google set to adopt updated framework
IAB Europe, the leading European-level industry association for the digital marketing and advertising ecosystem, in partnership with IAB Tech Lab, today announced the launch of the second iteration of the Transparency and Consent Framework (TCF).
The TCF is an industry tool that supports companies within the digital advertising ecosystem as they manage their compliance obligations under the GDPR and ePrivacy Directive. This follows a 12-month review period which has included market feedback from all sectors of the digital advertising industry, notably publishers, and nine meetings with Data Protection Authorities (DPAs) throughout Europe.
Announcing the updates to the TCF, Townsend Feehan, CEO, IAB Europe said "The original TCF was launched to help a complex industry value chain manage their obligations under new regulations, notably the GDPR. With the number of constituents involved and disparate regulatory interpretations across multiple jurisdictions, it was essential that the evolution of the framework was handled sensitively, with the final specifications able to be adopted in a manner consistent with differing business models in a wide range of operational markets". She continued "Whilst the TCF will continue to evolve to meet the needs of our dynamic industry, I am confident this update addresses all the feedback we have received from many DPAs throughout Europe, as well as the needs of each part of the digital advertising value chain."
A previous stumbling block to the TCF is the reluctance on the part of big tech companies to adopt the framework. However Google has now stated that they will likely integrate with TCF 2.0 once it goes live. Chetna Bindra, senior product manager for user trust, privacy and transparency at Google stated, "We welcome the announcement of the final terms of TCF 2.0. Google has collaborated with the IAB Europe and its members throughout this process. In line with the IAB Europe timeline we expect to integrate with TCF 2.0 shortly after the switchover from TCF 1.1 and when 2.0 goes fully live, which we currently understand as by end of Q1 2020. We will provide greater detail on our integration approach in the coming weeks."
There are 28 markets within the European Union, with each possessing a DPA that interprets the rules regarding GDPR compliance in different ways. Equally, the commercial requirements of each part of the value chain, from publisher through to advertiser, are different and may have conflicting goals. As a result, it is important that the TCF is flexible in its approach, so it can accommodate these different constituents' business needs and regional interpretations of the GDPR and ePrivacy regulations.
In the UK, it is well known that the Information Commissioner's Office (ICO) has taken a specific view, as detailed in the publication of its 'Adtech Update Report' in June. IAB Europe has continued its close-working relationship with the ICO and is confident this update to the TCF will allow companies to adopt a GDPR-compliant approach to RTB within the UK.
PubMatic Q2 report signals growing focus on combating advertising fraud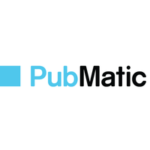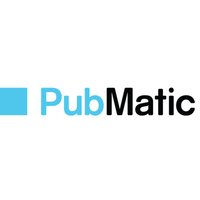 Premium digital technology company, PubMatic, has released the findings of its second Quarterly Mobile Index (QMI), highlighting three key Q2 2019 trends to provide both advertisers and publishers with insights around mobile advertising, leading to smarter programmatic strategies and future mobile opportunities.
Findings show a remarkable ecosystem push towards higher mobile inventory quality and buyer transparency with mobile in-app environment at the forefront of this growth. PubMatic's Q2 2019 QMI report reveals the top three trends to watch:
– Mobile in-app inventory unlocks revenue for the advertising industry – In Q2 2019, in-app impressions rose 26% over last year and is rejuvenating creative talents and fostering net new revenue growth for the advertising industry.
– In-App PMPs take center stage in programmatic media buying – Amid fraud concerns last year, advertisers are moving from the open market to PMPs and advertisers are on track to spend USD$27bn (£22.2bn) in digital display spending in 2020, and over half of which will be through PMPs.
– Video fuels in-app spending during political events – Nine million US households tuned in digitally to livestream the first Democratic debate in June 2019, with an additional 14 million video views across platforms.
"After mobile inventory quality setbacks with fraud last year, the industry is evolving to increasingly leverage PMPs to safeguard transactions over open RTB's and will be the dominant approach to buying programmatic advertising as soon as next year," shared Paulina Klimenko, SVP, Corporate Development and GM, Mobile at PubMatic. "The entire industry is coming together to address in-app quality concerns and we've already seen steady growth in adoption rates, by about 12% of the top 1000 industry apps publishing app-ads.txt files as of mid-July 2019."
Bidstack launches in-game ads plugin in collaboration with Epic Games' Unreal Engine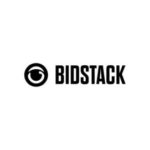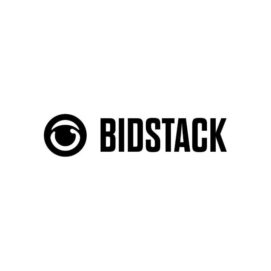 Bidstack Group, the native in-game advertising platform, has announced a new collaboration with Epic Games' Unreal Engine, enabling video game developers to monetise their titles by creating advertising space within their currently live and soon-to-be-launched games, via a new Bidstack plugin.
Developers creating games using the Unreal Engine often use third-party plugins to add effects to their games. The soon-to-launch Bidstack plugin, will give such developers full control to identify and define areas within their games through which they could make native in-game advertising available. This could be any appropriate surface from virtual outdoor billboards and sporting pitch-side hoardings to decal stickers on the sides of vehicles or prints on a character's clothing. Developers will also be able to retro-fit advertising opportunities into existing games, creating a new revenue stream for their back catalogue.
The Bidstack plugin will mean that in future when a game using the Unreal Engine, which has passed Bidstack's stringent brand safety checks is published, all new advertising inventory contained within that title will automatically become available to advertisers to buy programmatically through Bidstack's growing network of demand side platforms ("DSPs"), including Xandr Invest (previously known as AppNexus) with which Bidstack is already working.
James Draper, Bidstack's CEO commented: "Our collaboration with Epic Games and their Unreal Engine team provides Bidstack with a frictionless opportunity to scale. Previously it was necessary for us to form relationships with games developers on a one-by-one basis. We will continue to do this, but growth from this strategy alone takes time.
"Our new arrangement with Epic's Unreal Engine enables developers of all sizes, by adding Bidstack's technology to their game, to open their ad inventory to global media buyers and potentially attract advertising revenue from the world's leading brands."
Singular releases Android Install Validation

Advertisers will lose as much as USD$42bn (£34.6bn) in 2019 to digital ad fraud, according to Juniper Research. To fight back, Singular has built a team of cyber-security experts with roots in Unit 8200, the elite Israeli intelligence division that has been called "the foremost technical intelligence agency in the world."
Today Singular is unveiling the team's latest breakthrough: first-in-industry Android Install Validation that is deterministically identifying fake app installs. This is a whole new level of fraud prevention unlike anything else on the market, and is vastly more effective than any competing fraud prevention solution. New customers testing it are commonly finding over 80% fraud in paid mobile app install campaigns.
Along with Android Install Validation, Singular is also releasing updated solutions to combat click injection and organic poaching, methods for fraudsters to steal credit for installs that ad networks legitimately caused, or were organic, natural customer behaviour.
With the powerful and updated Singular Fraud Prevention suite, marketers are revealing that upwards of 80% of paid mobile app installs from some ad networks can be fake, and that some ad networks are close to 100% fraudulent. By identifying fraud before attributing installs, marketers are saving money, getting better data on which to make budget allocation decisions, and wasting far less effort on time-consuming and onerous refund reconciliation efforts with ad networks.
"Our mission is to help companies grow faster and smarter by using data. If your data isn't clean, or is riddled with fraud, you are paralysed and can't make any decisions," says Singular CEO Gadi Eliashiv. "This breakthrough technology is the result of continuous investment Singular makes in hiring the best talent in the world for the task of fighting against marketing fraud."
Mere Mortals, Kindred and Wilderness Agency pledge their support to the Conscious Advertising Network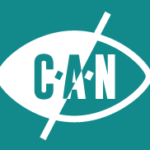 Mere Mortals, Kindred and Wilderness Agency are amongst the latest agencies to pledge their support to the Conscious Advertising Network (CAN), a voluntary coalition of over 60 organisations set up to ensure that industry ethics keeps pace with the technology of modern advertising.
CAN, which officially launched in January this year, now counts 66 member organisations ranging from advertisers, agencies and publishers to tech providers and businesses. 119 employees from those organisations have also signed up to be individual members.
"It's fantastic to see CAN gaining recognition and support from such prominent agencies,"commented Jake Dubbins, Co-Founder at CAN. "The challenges facing advertising in many cases results from a lack of awareness of where ads can end up, the types of content they fund and the involvement of organised crime in ad fraud. Agencies have a huge responsibility to ensure that their client's brand is appropriately represented online, and that their money isn't funding child exploitation, hate speech or fake news.
The advertising industry, from brands and agencies to adtech, is perfectly placed to consciously change both their operations and the content they produce in pursuit of making communications that are better for all. It is CAN's ambition to ensure that people are viewed as active, consensual participants in their own online experience."
Ad FraudEMEAGamingMobileTransparency