A CTV Checklist: How Can Streaming Publishers Increase Their Demand?
by Mathew Broughton on 10th Feb 2021 in News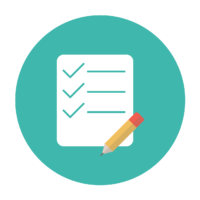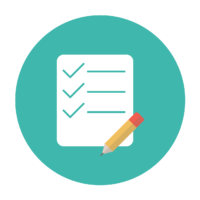 In association with Publica.
In this exclusive article written for ExchangeWire, Paul Gubbins, Head of Strategic Partnerships at Publica, details key areas for publishers to consider in order to boost streaming advertising revenues.
Fifteen percent of TV viewers cut the cord last year, this year The Trade Desk predicts that number will increase to 27% of TV viewers. Eight in ten UK consumers are willing to watch ads to gain access to free streaming content, while half plan to start watching AVOD streaming services over the next 12 months according to a recent CTV report by Integral Ad Science.
The global pandemic has accelerated a consumer trend to watch CTV that was well underway, however, it has also accelerated the discovery of free ad supported TV and streaming services - aka 'FAST' or 'AVOD'- this has left many publishers with a big uptick in traffic that in some cases they are currently struggling to fill. How then can you close the gap between your supply and demand?
Work with your CTV ad server to better understand how they can help you to build your OTT ad breaks, improve viewer experiences, provide greater buy side controls and surface the valuable insights to your advertisers that will enable them to increase their demand with you.
In this overview, we provide some key areas to think about and a checklist to follow that will help you to grow your streaming advertising revenues this year.
Direct sales strategy
How well does the buy side really understand the value of your inventory? Many AVOD apps are not yet mainstream names and, if this applies to you, this means your direct sales team has to work really hard to illustrate the value proposition of your inventory. Ensure they are armed with all possible show-level insights so they can illustrate the value of your audiences and the quality of content that exists outside of the traditional TV and BVOD ecosystem.
Each agency group has their own internal buying practices when it comes to CTV and, unlike mobile, display, or traditional TV, these are still evolving and streaming ad buys can sit across multiple teams. Sales teams need to establish if they are selling to a traditional TV team or the digital AV teams, as this will allow you to shape and hone your pitch narrative appropriately and to secure new budgets from both linear TV and digital plans.
The traditional TV buyers will want to better understand how your AVOD inventory can supplement their linear TV buys, which slot positions within ad pods you can open up for them, and how incremental audience reach can be achieved if you are added to their plans. The digital teams will see the data opportunity available to them in AVOD and will want to better understand the datasets that can be targeted, as well as how granular you can be when it comes to measurement and reporting. Ensure your sales team is well placed to navigate these types of questions and show the valuable CTV insights buyers can expect when adding your OTT App to their plans. Step one could be sharing them a breakdown of avails using audience segmentation, for instance split by buying interests or age and gender.
Yes, some TV upfronts commitments are being dialled down at the moment with budgets being distributed to channels transacted via programmatic pipes and this can make it more difficult for publishers to get a direct line of sight to their advertising commitments. However, having a sales team that continues to build on direct relationships with the buy side is crucial to growing your CTV advertising revenues.
The key is to have a sales force that can be execution agnostic, data driven, and confident to support both IO and programmatic direct demand deals. Don't let your sales team spend valuable time with buyers trying to convince them to buy via an IO rather than a PMP or vice versa, let them be agnostic when it comes to execution and make it easier for them to spend the meeting talking about the value of your streaming inventory and audiences.
CTV programmatic strategy
Many areas of the ad funded streaming ecosystem are still evolving, which is why lots of AVOD apps are still using both a managed and programmatic approach to secure demand. However, CTV will quickly migrate to being predominantly traded via programmatic pipes and this is why we saw a record number of OTT apps last year transition from exclusive resellers, or a tiered waterfall approach, to adopt a header bidding configuration and provide SSPs with an easier way to both access and fill their inventory.
Opening up access to programmatic demand via a unified auction is a great start but you really need to understand how OpenRTB demand works when it comes to CTV in order to maximise your fill and supplement your direct sales with the incremental budgets that can be unlocked via a scaled programmatic approach.
Supply path optimisation
CTV publishers should be doing everything in their power to better understand the buy sides requirements from OTT inventory and making the data insights available to them that enable DSP's to increase demand.
Examples of questions you may be asking when it comes to CTV SPO:
Why do buyers bid on some impressions and pass on others via my SSP partners?
Am I missing pockets of agency demand because my SSP is not a preferred agency partner?
Could passing a certain ID, such as LiveRamp IDL, increase my demand?
Am I passing the targeting parameters my SSP needs correctly?
Although buy side 'SPO' is still a display buying practice, it is quickly being adopted by CTV buyers also as the volume of AVOD inventory grows by the day and you need to ensure you are not negatively impacted by this fast moving trend.
Demand path optimisation
Make sure your CTV ad server can give you access to your auction logs, then mine and extrapolate the insights and apply these learnings to your yield strategy.
Better understand who is buying, what passed parameters are attracting bid density, and how dynamic floor pricing can increase demand.
Build strategic demand partnerships and ensure you are in a position to predict rather than guess the value of your CTV inventory and audiences as they grow. Don't pull away from transparency conversations but instead lean into them and earn buyers trust.
CTV ad serving strategy
Getting your CTV ad serving infrastructure right is crucial when it comes to growing your advertising demand. Ensure you have a robust strategy around ad podding and can offer both traditional TV and digital buyers alike an ad break that looks and feels like linear TV but on an ad-funded streaming app.
Ad serving can often be overlooked when it comes to monetisation strategies, however, this should sit at the centre of all advertising growth plans due to the strategic value that exists in real-time ad pod yield decisioning.
TV buyers will expect advanced ad break controls that enable them to secure ad slot positions within an ad pod and to manage aspects like competitive ad separation, as these are all variables they have been able to control in traditional TV ad buys.
Digital buyers are now also proactively targeting AVOD apps which have implemented ad pods as the frequency controls they support are often a key requirement for the majority of digital ad budgets your direct sales team will be pitching for.
With the captive and engaged audience your app has, it is critical that the infrastructure that supports the delivery of ad from brand to viewer works, which is why you should think about what your ad stitching practices look like because viewers are dialling back on time in AVOD apps where they are served the same ads back to back, or where they have to sit through several seconds of blank screen while a third-party ad server is called, in favour of streaming services that can deliver them a seamless viewing experience.
A server-side ad insertion (SSAI) infrastructure built for programmatic can guarantee there will be no issues with the delivery of the ad to your viewer and can scale ad stitching as your OTT audiences grow; However, the viewability measurement metric is a feature you need to work with the likes of IAS, DoubleVerify, et al. on to ensure you can meet buyers requirements to better understand 'viewability' within the CTV app you are selling.
The growth in AVOD apps over the last 12 months means viewers have choice, don't let a poor ad break experience result in lost eyeballs as this will impact your sales teams ability to secure ad budgets.
Conclusion
Brands, advertising agencies, DSPs, and SSPs, are all increasing the amount of money they invest in CTV this year. This checklist below will help you to better understand the actionable steps you can take to grow your share of these streaming advertising budgets.
Have a CTV-fluent sales team. Are your direct sellers confident speaking to the points we have raised?
Let buyers manage frequency and competitive ad separation in your apps. Do you have an ad break monetisation strategy? Where each slot can be sold for the best value?
Ad breakage is so 2020 - Are you 100% delivering a seamless experience using trusted SSAI to blend content and ads?
Entertain open relationships with all SSPs and buyers. Are you equipped to orchestrate a unified auction letting you capture any demand flowing to CTV?
Strive for data-driven optimisations and full transparency. Do you have easy access to actionable raw data to navigate performance results across your inventory? Are your yield strategies based on guesswork or tangible auction logs?
Work with your CTV ad server such as Publica or others to better understand how they can help you to build the ad breaks and surface the insights required by advertisers to increase their demand with you.
The budgets exist today, you just have to provide a CTV-first infrastructure that can both capture and support them.
AdvertiserAdvertisingCTVPublisherStreaming