IDFA, Anti-Competition, and the Refocusing of Ad Tech
by Mathew Broughton on 17th Mar 2021 in News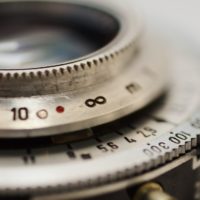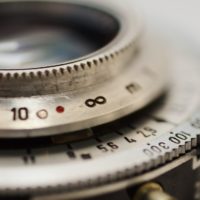 Shortly before Google sounded the death knell for the third-party cookie, Apple revealed that the long-mooted deprecation of its Identifier for Advertisers (IDFA) would take place in the Spring as part of an iOS 14 beta release.
As part of the wide-ranging changes, Apple also announced that it would be implementing a privacy protection framework, dubbed App Tracking Transparency (ATT), whereby users will be offered the choice of whether or not they wish to be tracked across third-party apps.
Initial turbulence and the anti-competition concerns
The effects of the changes are wide-ranging, as detailed by Piotr Banaszczyk, CEO of Clearcode, "Apple's changes to its IDFA signal yet another move towards a more privacy-focused future for programmatic advertising. These changes will have an immediate impact on in-app mobile advertising in iOS that will only get worse as more and more iOS users update their device to iOS 14.5.
"It will be harder for advertisers to identify and reach their target audience, run retargeting campaigns, measure the performance of their campaigns, and attribute ad impressions and clicks to app installs. Publishers will likely see their CPMs decrease as their audiences become less addressable.
"Although Apple has proposed a solution for app install attribution via its SKAdNetwork, the data available will be much less insightful and valuable than what is currently available via IDFA. Having said that, it's really the only option available moving forward for attribution in iOS, so it's worth exploring now if you haven't already."
Which is precisely the crux of the issue to many in the industry. Very few are arguing that it is wrong for the user to be offered the choice in what happens to their own data, what is galling to many is that Apple is re-routing attribution behind its in-house system and imposing limits on third-parties, while continuing to allow itself a full view of user actions.
Far from being deterred by antitrust investigations, Apple appears to have doubled-down on its hoarding of personal and corporate data. Last month it subpoenaed Valve, a private company, as part of its legal spat with Epic Games, demanding detailed financial documents and sales information on all 30,000+ games available on its Steam store, despite the fact that Valve has nothing to do with the Epic Games conflict. In a move baffling to this editor (who is admittedly unversed in legal foibles beyond episodes of Agatha Christie's Poirot), the request was partially upheld, despite Apple having its own gaming platform, Arcade. But Apple wouldn't use that price information to undercut Steam's prices, particularly if it expanded Arcade into cloud gaming, thus competing with Steam on PC titles, would it?...
Apple, Facebook, and contrasting visions of the internet
Despite angering consumers and entire industries at semi-regular intervals, the big tech giants have largely avoided treading on each other's toes. A USD$12bn (£8.6bn) search deal here, a friendly removal of commission payment obligations there, and even an adorable Thelma & Louise-esque pact to assist one another in their plight against antitrust regulators. However, in a worse souring of relations between colossi since King Kong somehow managed to p*ss off Godzilla, Apple's new privacy controls have angered Facebook to the point of plentiful public foot-stomping, with the conflict set to continue given their fundamentally opposed vision of the internet's future.
As explained by Alasdair Pressney, Director of Product Strategy - Advertiser Products, AdColony, "Apple wants consumers to pay with money. They believe they provide premium, curated content through their App Store. From Apple's perspective, this protects consumers from sharing sensitive payment and consumer information with advertisers but means Apple also takes a percentage of every sale, which can lead to higher prices for consumers.
"Platforms like Facebook want consumers to pay for digital content with ads. This helps users discover free content via targeted advertising, and content creators and platforms can make money from those ads. In exchange, platforms like Facebook track everything users do online to fuel their advertising algorithms so that content discovery through ads is easier.
"In 2020, Apple came up with a simple solution: 'Let's ask users if they want to be tracked or not'. But what they are really asking consumers is, 'How do you want to pay for your content?'"
A shift in focus
While the deprecation of IDFA would typically dominate the ad tech press headlines in any other year, 2021 is far from typical, with Google's latest nuclear move to drop support cross-site identifiers across its ad tech stack; continuing uncertainty as global markets gradually emerge from the grips of Covid; looming antitrust investigations and lawsuits; not to mention a potential workaround by Chinese conglomerates which could scupper Apple's plans entirely.
In this uncertainty one thing is clear: This is a golden opportunity for a re-imagining of digital advertising, in which innovative ad tech companies, publishers, and consumers, reap the benefits of an ecosystem which isn't tied to tracking a user's every move, nor beholden to GAFA. Kristina Prokop, CEO and Co-Founder of eyeota, summarises, "The forthcoming changes to IDFA really must be considered in the larger context of everything else that's happening on the identity front right now. Between the IDFA changes and the forthcoming deprecation of cookie-based tracking on Chrome - not to mention the fact that Google will likely eventually follow Apple's lead in the mobile space to deprecate its own proprietary, device-level advertising identifier (GAID) - marketers and the ad tech ecosystem have to be wholesale revisiting their approach to identity.
"These shifts will ultimately favour companies with long-standing global approaches—the ones that have already adapted to stricter privacy policies in Europe and other international regions. Moving forward, brands and marketers will most likely look to replicate the consent and opt-in mechanics already in use by European publishers as they adopt their own privacy-led ad solutions and practices. Furthermore, there is a real opportunity to build opt-in models that deliver a solution to engaging digital consumers in a meaningful way while providing transparency and choice, in exchange for the tools and benefits that they love."

Clearcode
Clearcode is a software development company that specialises in AdTech & MarTech.
Since 2009, tech companies, publishers, media companies, ad agencies and enterprises have been partnering with us to design, build and launch programmatic, real-...
Powered by PressBox