2 Years, 2 Imperatives: How to Focus Efforts During the Cookieless Delay
by Grace Dillon on 19th Jul 2021 in News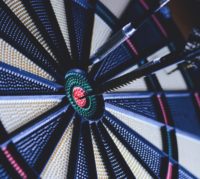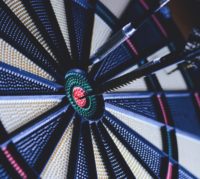 Following an article from Eyeota's Rob Armstrong, written shortly after Google announced a delay to the termination of cookies on Chrome, Kristina Prokop, CEO and co-founder, Eyeota, explains why brands should implement cohort-based onboarding as part of a data-agnostic strategy in the now extended run-up to the post-cookie era.
A lot of ad industry players—ad tech providers, publishers and advertisers alike—breathed a sigh of relief upon Google's announcement that it would be delaying Chrome's removal of third-party cookies by two years. While the relief is understandable, it should also be temporary. Now is not the time to halt the wheels that have been set in motion in terms of preparing for a cookieless, privacy-first world. Rather, it's time to get them spinning faster.
The ad industry now has a longer runway to get this transition right. And importantly, we have an opportunity to create a more-stable, future-proof environment for brands and their media budgets going forward. From an advertiser's perspective, let's take a look at two crucial areas of focus for the next two years.
Rethinking our approach to identifiers
The programmatic advertising industry was built on the power of third-party data. Thus, it's understandable that marketers are concerned about the impact that new data privacy laws and initiatives will have on how they spend, target and attribute their ad dollars going forward, now that previously relied upon third-party identifiers are going away. Some estimates suggest that more than $10bn (£7.2bn) in ad revenue could be lost due to a lack of third-party identifiers, with small to midsize companies expected to take the hardest hit.
The solution to this challenge is not to replace the cookie or other individual identifiers as they fade into irrelevance. Rather, the future is going to be built on interoperability, and that foundation must be reflected in identity solutions going forward.
So, going forward, what does future-proof data collection, matching, and distribution look like? Well, it starts with qualified, ID-agnostic data ingestion and onboarding. In terms of online data and IDs, that means supporting a wide variety of inputs, including first-party cookies, hashed emails, IP and CTV IDs, contextual signals and interest groups, not to mention remaining available mobile ad IDs (MAIDs) and universal IDs. But these solutions also need to go a step further to incorporate offline data and keys, such as CRM data, survey and research data, and purchase and loyalty data.
Following an agnostic data ingestion and onboarding process, solutions must then be put to the task of cross-device extension and matching using a variety of cross-device, universal ID and hashed email sources. The resulting audience profiles should be output in a way that they can then be leveraged within the demand-side, social media, data management, modelling, customer data and analytics platforms of the advertiser's choice.
Only by embracing an ID-agnostic approach like this can our industry hope to future-proof itself against upheavals such as those caused by Google's decision to discontinue third-party cookie support on Chrome. We all know that transparency, interoperability and privacy-first approaches are going to become table stakes for operating in the media landscape of the future. Now is the time to prioritise adoption of the solutions that put these principles at their core.
Unifying and extending first-party data
In addition to a future-proof approach to identifiers, it's no secret that advertisers and publishers need to be framing their strategies around first-party data as we move forward. But it's not just about gathering more data in a privacy-compliant manner (though that's a big part of it). Rather, to gain a competitive edge, marketers will need to be rethinking how they leverage the data they have to not only personalise marketing communication, but also to enrich their prospecting and acquisition efforts.
In this regard, marketers need to be turning their attention to cohort onboarding and building this process into the foundation of their data-driven efforts. After all, brands collect a lot of valuable information about their customers — CRM data, transactional histories, loyalty card metrics, survey responses and more — but this data often sits in silos. Due to gaps in data collection, consumer consent restrictions and privacy regulations, it can be a challenge for marketers to put this information to use. That's where cohort onboarding comes in.
Cohort onboarding is a privacy-first approach to harnessing all of the information data brands collect about their customers and putting it to work for not just retention efforts, but also cross-channel prospecting and acquisition. Cohort onboarding solutions bring together siloed data and then leverage a propensity model methodology to analyse customer attributes, behaviours and traits in first-party data assets. The resulting insights are then used to create audience cohorts (based on household income, property information, sociodemographic profiles, transactional trends or other criteria) that can be matched to qualified, privacy-safe online profiles and activated on an advertiser's platform of choice (CDP, DMP, DSP, etc.) for marketing and advertising.
Cohort onboarding, when leveraged in the context of an ID-agnostic data strategy, will help marketers shore up their customer retention and acquisition programs, even in the face of expanding privacy initiatives worldwide. Done right, marketers will be able to look forward to a future in which policy shifts by Google and other tech titans represent news items of passing interest—rather than wholesale industry disruptions.
Ad TechCookiesDataIdentityPost-CookieTargeting