Quantcast Announces Industry-Leading Line-Up at Fall Virtual NOVA Event
by ExchangeWire PressBox on 9th Sep 2021 in News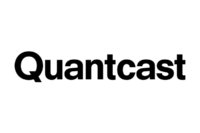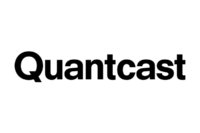 Quantcast, the advertising technology company and creator of an innovative intelligent audience platform, today (9 September) announced virtual NOVA: Simply Smarter Connections, a Quantcast premier event taking place in three regional events, with the event for EMEA audiences kicking off on Wednesday, September 15 at 2:00 pm BST. The online event will feature Quantcast executives and leading brands, agencies, and publishers exploring the future of advertising and showcasing new and innovative capabilities in the Quantcast Platform.
Konrad Feldman, CEO and co-founder at Quantcast, will review the state of the industry and trends in the advertising space and discuss the company's mission to champion a free and open internet. He will be joined by Peter Day, CTO at Quantcast, who will demonstrate the power and technology of the Quantcast Platform, and reveal new and innovative capabilities of the easy-to-use, AI-driven, unified, and outcome-based platform.
Somer Simpson, VP of product at Quantcast, will moderate a panel titled 'Powering Diverse and Multicultural Voices', which will feature publishers and brands and focus on how they are challenging social norms and classic approaches to programmatic advertising.
Additionally, a panel entitled 'Technology Companies Address a Changing Advertising World' – where Steve Weeks, director of performance marketing at Adobe, and Dan Silmore, VP of digital marketing at Autodesk, will be joined by Travis Landrum, VP of commercial North America at Quantcast to discuss the challenges and opportunities for technology companies to reach their audiences effectively and efficiently.
To register for virtual NOVA, please visit Quantcast Virtual NOVA

Quantcast Limited
We are a global advertising technology company. We are the creators of a new and innovative intelligent audience platform that empowers brands, agencies, and publishers to know and grow their audiences, reaching people in the right place, at the righ...
Powered by PressBox
Ad TechAdvertisingCampaignEMEAEventsProgrammatic