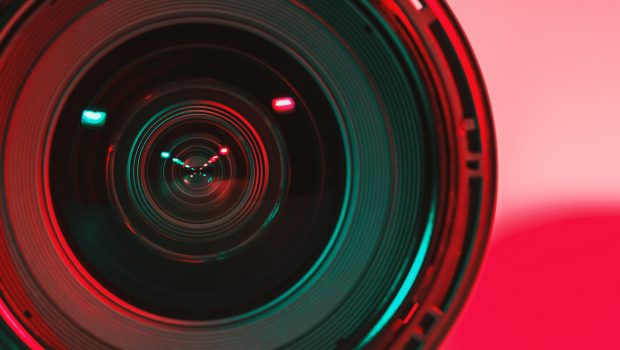 In association with Aniview.
In this exclusive interview ahead of ATS London 2021, ExchangeWire speaks to Aniview CEO Alon Carmel to discuss how publishers should consider video advertising in the privacy-first era.
How is video advertising equipped to bolster publisher revenue in the cookieless era of privacy-first?
The deprecation of the third-party cookie and the elimination of Apple's IDFA, a randomised identifier assigned by Apple to a user's device, is important as it defines the way digital marketing has been executed. Effectively, this was the way marketers were able to target audiences and measure the impact of their digital advertising efforts. The global demand for privacy is one of the most important consumer dynamics at play today, with its residual effects likely to impact almost every industry.
The end of third-party cookies and the rise of alternative types of tracking prevention will impact organisations across various dimensions. Firstly, not only will newer means of tracking transform the conditions of data management, but it will also affect how brands engage with consumers online. Ad fraud mitigation will be bolstered significantly, whilst it will also substantially limit widely-used marketing methods such as retargeting, in which advertising is served to those who have already visited your website or are a contact in your database. And by introducing new avenues for tracking, brands will really begin altering how they measure performance.
Aniview had already been preparing years in advance by the time the industry started buzzing with rumours of new tracking policies. The regulation changes to GDPR, CCPA, and other consent frameworks in the last few years gave us a good indication of where things were headed. It had become more apparent that users needed an effective level of control through a privacy-first approach, particularly with the post-cookie era on the horizon.
Because we've consistently developed tools for publishers to make their inventory more accessible, we now find ourselves in a fortunate position. The next chapter for the cookieless era will likely be the development of a parallel solution. On the one hand, we'll see a shift to more contextual, intent-based targeting, and on the other, we'll see better integrations with the publishers' first party data.
Being at the forefront of supporting global privacy policies such as GDPR and CCPA helps us to maintain our current revenue streams. It will also increase our audience base, particularly because of our compliance with all the relevant solutions as well as our ability to effectively adjust to any further changes to come.
What key considerations should publishers account for when managing their video inventory? For instance, how can they maximise efficiency?
When a publisher wants to maximise their video inventory efficiency, there are a few things they can start with. Firstly, in order to initiate some growth, the first thing to tick off on the list is to make sure they are aligned with the stipulations required for privacy and regulation, or for that matter, any industry standard delivered by the Interactive Advertising Bureau (IAB).
Secondly, as marketers like to say "Content is King", so publishers need to make sure that their audience is happy with the content offered. Part of this comes from making sure the content remains contextual and relevant, therefore it is always handy to try and take a fresh look as if you are visiting the domain for the first time. Always keep in mind that first impressions are key.
The next step, and this shouldn't be downplayed, would be to learn what makes your users re-engage with your site and content. You can then begin to understand how you can utilise your website data to shape content and increase the likelihood of them returning. Another initiative that can be valuable is to lend an ear and ask the audience for feedback in engaging ways. We've learned that viewers like to have the ability to control the content they consume and when approached, tend to be more than willing to share feedback.
Once the above is covered, you can use it to make better data-informed decisions. Explore users' and buyers' KPI's, decide what content suits your audience best, where is the best placement for each piece, and deeply understand the behaviour of your audience to yield more fruitful long-term results.
What are the key differences between independent video platforms and similar services built upon the walled gardens (Google, Facebook, et al.)?
We like to think that the ad tech sphere is an open market with equal opportunities. But unfortunately, this isn't always the case. The walled gardens hold a massive position in the industry and for the most part, the question is how does one properly leverage it. Aniview isn't trying to replace them, we understand the market and the areas where Google and Facebook are lacking. We're essentially providing a supplementary product that can also reproduce and align with what they offer. We enable our clients to leverage both their Google and Facebook avenues as they see fit, while using us to mitigate some of their more unique and specific needs.
The walled gardens typically offer a closed ecosystem that isn't necessarily a one-solution-fits-all. Every publisher and technology provider has its own specific needs that, most of the time, are not aligned with the solutions that these walled gardens offer. For publishers, tracking ongoing changes and new industry regulations is not a simple feat. Moreover, publishers often need to solve a minor issue which remains almost impossible in the walled gardens.
Privately held companies with the flexibility and modularity such as Aniview are much better positioned to solve those unique pain points. Every request is evaluated, every requirement is afforded attention, and the ability to provide our publishers with swift resolutions in near real time is something that poses a lot of value in the ecosystem today. The relationship with the publisher is more tightly-knit as a result, and we can also offer additional services not always available in the stack of the walled gardens.
What are the most important issues currently surrounding transparency and fraud within video advertising? And what education is needed within the market around these issues?
Currently, we're seeing an ongoing effort to address transparency and fraud within the video advertising ecosystem. Over the last few years, there have been too few initiatives towards clean and effective regulations such as ads.txt, app-ads.txt, sellers.json, and supply chain objects. All of these initiatives have clearly provided better transparency for buyers while adding some additional verification stamps regarding authenticity of the supply.
Although it is yet to be adopted in scale, the latest changes of buyers.json and demand chain object, driven by the IAB, have provided almost the same level of transparency on consumers for the advertisers. This ongoing effort should give publishers a new way to understand how their inventory is being consumed and then optimise accordingly. Both sets of regulations almost close the entire loop between the sellers and the buyers, which clearly makes the transactions between the two more effective and reliable.
The most important issues currently surrounding fraud in the industry is most probably in the emergence of connected television, or CTV. Due to its exponential growth and premium environment, CTV is increasingly becoming a real target for fraudsters. The raising of SSAI for a complete ad experience has also posed some new challenges for buyers. Although the former initiatives have given a great level of transparency, they still lack the technology that is available in desktop and mobile-web applications. Open Measurement and other verification SDK's can certainly help boost programmatic spending in CTV.
ATS London 2021 will take place on 3rd-4th November at Lee Valley VeloPark. Tickets and further details are available via the ATS London 2021 events hub.
CookielessCTVPost-CookiePublisherVideo