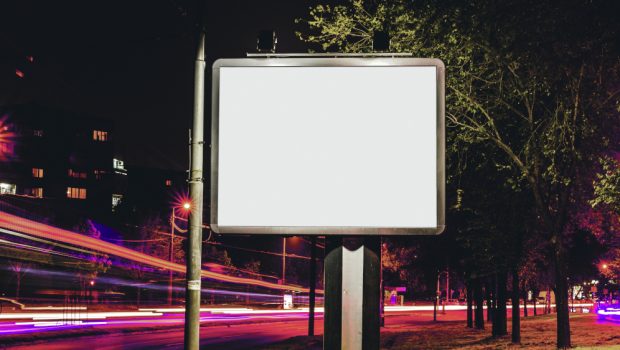 In the second article in ExchangeWire's 2022 predictions series, industry experts predict what next year will hold for the traditional and digital out-of-home sector, which has face particularly stark challenges over the course of the coronavirus pandemic.
Innovation in creative, context, and measurement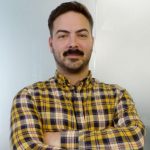 With major DSPs working hard to integrate historically fractured supply into their platforms, DOOH has been catapulted into a truly viable programmatic channel. Not only does this aggregation of supply create a sense of opportunity for marketers in running omni-channel strategies, but also paves the way for independent OOH providers to compete in the space. As competition between supply grows, innovation is sure to follow.
Within digital we seem to have come full circle; context used to be the way in which most media was bought, with the introduction of data led targeting changing the game significantly – for a time. With the death of cookies looming, there is a real urgency to move back to a position of "context is king". With that in mind, OOH creative execution is the last frontier of true creativity in conjunction with context, now powered by data signals and bought digitally to produce dynamically changing campaigns. This real time context, married with engaging creative execution, gives us the opportunity to produce some incredibly exciting campaigns.
Traditional OOH has always been a difficult justification from a performance lens – generally speaking, it has not been held to account in any sense of the word. With the advent of programmatic delivery of DOOH, suddenly we can build measurement frameworks to prove the effectiveness as part of the broader media approach. Particularly, the use of mobile to track proximity to OOH screens allows for measurement of not only brand engagement digitally, but also footfall in store.
Paddy Shepherd, head of programmatic, the7stars
Pre-pandemic revenue with ESG awareness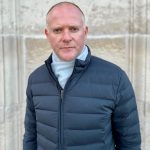 In 2022, we expect to see a return to pre-pandemic revenue. Smart tech will help to drive more effective use of OOH for clients and will continue to attract incremental revenue from digital spenders. Our enhanced capabilities to measure outcomes for clients will play a crucial role in the return to growth.
Environmental, Social and Corporate Governance (ESG) will be one of the key considerations at the top of the agenda for advertisers. Marketers will expect a clear commitment in this area from their media partners, and it is very encouraging that the OOH industry has been taking this issue seriously for a while now and can showcase some great initiatives, such as media owners who've rolled out bus shelters with living roofs to promote wildlife and biodiversity and also developed solar powered bus stops.
James Copley, UK CEO, Talon Outdoor
Agility in a world of on/off lockdowns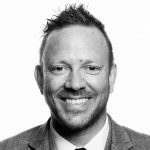 If 2021 was the year that OOH weathered the storm of the pandemic, it was also a year in which OOH operators began to make serious moves to prepare for a programmatic future, and 2022 will see very big gains in this area of DOOH.
In a world still forecast to be beset by on/off lockdowns, the need for marketers to be agile and real time in their audience planning and delivery has never been greater. There will be a move towards more always-on DOOH activations, rather than intensive two week bursts once a year, and using real-time data triggers to advertise around "moments". These triggers can include changes in weather, traffic, pollen levels, and the outcomes of live sporting events.
There will be more trust in the data and software in programmatic DOOH, and a much better understanding of audiences, rather than screens, to ensure that OOH talks the same language as all other media channels.
There will be a continued evolution of the DOOH eco-system to adopt more "online" products and services, such as header bidding, supply-path optimisation, and the rise of ad servers. Screens will all be capable of carrying hundreds of different advertisers; not just six ads scrolling in a constant loop.
Nigel Clarkson, global CRO, Hivestack
DOOH will grow and become more accessible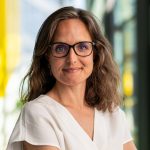 While out-of-home advertising (OOH) may sound a little old-fashioned, digital out-of-home (DOOH) is on the rise - despite two years of lockdowns and travel restrictions. Indeed the global DOOH advertising market is slated to grow from USD$4.3bn (£3.2bn) in 2020 to USD$5.6bn (£4.2bn) in 2026, according to Marketwatch. The number of digital billboards, taxis, and place-based ads in the US has increased by more than 40% in the last four years. Finally, thanks to the increased adoption of self-serve ad sales, advertisers of all sizes will have greater access to OOH, which will only fuel the growth of DOOH further.
Lisen Zethraeus, CMO, DanAds
Programmatic capabilities will help drive OOH further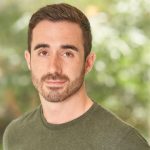 Brands are increasingly integrating digital out-of-home (DOOH) into their media plans, with forecasts expecting investment to grow more than 36% year-on-year in 2022. Boots, for example, is already making the most of DOOH as part of its omni-channel Christmas campaign, "Bags of Joy" by leveraging geo-targeted ads to boost in-store footfall.
This greater investment is being fuelled by marketers' appetite for flexible, streamlined media buying and precise targeting, leading to greater adoption of programmatic DOOH (pDOOH). The quality consumer insights it provides marketers enables them to implement highly effective media planning, reach audiences at the best time and place, and maximise campaign relevance to drive business outcomes. Additionally, by allowing media owners to monetise hourly ad slots, programmatic capabilities will make pDOOH more accessible to brands regardless of budget size, boosting growth even further.
Through combining the extensive benefits of programmatic with an impactful marketing medium, pDOOH is set to capture both consumer attention and media spend in 2022.
Toby Lett, product director, Xaxis
Exciting growth and multi-channel inclusion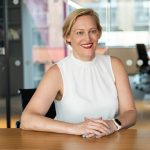 It's an exciting time for the OOH industry, especially in the UK where DOOH ad spend is expected to rise by almost half (43.7%) by the end of this year.
Prior to 2020, programmatic OOH was growing in popularity globally but we have seen this be accelerated by the pandemic, as brands needed to be more nimble and reactive with their messaging than ever before.
One of the key findings from our recent State of the Nation report showed there is starting to be a real shift in programmatic OOH being planned and bought alongside other programmatic digital channels.
In the UK, nearly nine out of ten (89%) executives stated they plan to integrate programmatic OOH more closely into their multi-channel campaigns. This integration helps advertisers reinforce their comms to market across channels, and makes it easier to plan and buy media strategically. It is this increased inclusion into multi-channel campaigns that will be a key driver in the widespread adoption of programmatic OOH both in the UK and globally, and I expect this to be a trend to watch out for in 2022.
Helen Miall, chief marketing officer, VIOOH
ContextCreativeDOOHOOHPredictionsProgrammatic