Predictions 2022: The Future of Measurement and Attribution
by Zara Briggs on 6th Jan 2022 in News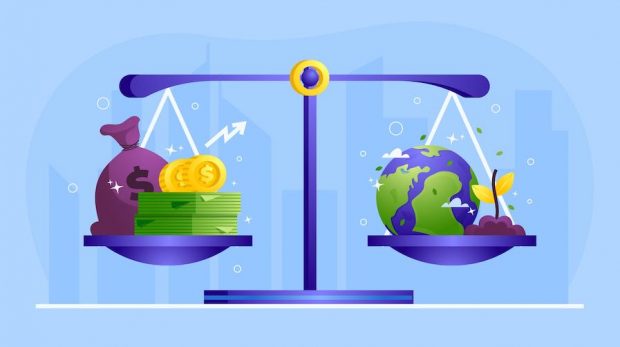 In the ninth article in ExchangeWire's 2022 Predictions Series, industry experts discuss the future of measurement and attribution, considering how the impending demise of third-party cookies will affect the industry.
The focus for 2022 will be testing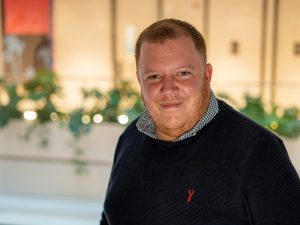 The death of the cookie continues to loom large, particularly in terms of measurement challenges. The lack of clear alternatives to the measurement capabilities of third-party data could lead to brands not being willing to risk their spend, which could have a negative impact on the industry overall.
This was felt when Apple's Intelligent Tracking Prevention feature and subsequent App Tracking Transparency framework were released, with brands pulling spend rather than risking waste, and they could take a similar position with Chrome if alternative measures aren't found.
The focus for 2022 will therefore be testing. Google's Privacy Sandbox, data clean rooms, and alternative IDs, among others, are being discussed as possible solutions, so understanding which of these options are sustainable, scalable, and privacy compliant will be key to both the buy and sell sides of the industry.
Wayne Blodwell, founder & CEO, The Programmatic Advisory
Omni-channel measurement will play a key role in helping build consumer confidence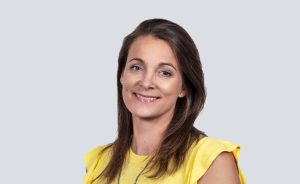 In 2022, we're going to see how Universal IDs, as privacy-first solutions, open up new possibilities for cross-device measurement, including desktop browsers, smartphones and internet-enabled television.
Media buyers will use these to transform campaigns. It's a positive feedback loop, as the promise for improved cross-device measurement will encourage media buyers to invest more budget in omni-channel strategies that include CTV–which, in turn, will drive further innovation in programmatic.
Ultimately, Universal IDs give the industry the chance to scale tech and build strategies that safeguard consumer privacy. Use of these IDs is explicitly based on consumer consent. This promises an advertising ecosystem that allows more thoughtful messaging, more accurate measurement, and a dramatically improved ability to respect privacy preferences. .
These new standards, especially when applied to omni-devices like internet-enabled televisions, will help the industry start to move beyond the legacy of the cookie towards a privacy-first framework that benefits all actors in the ecosystem–regaining consumer trust in the process.
Sara Vincent, senior director, strategic partner development, Index Exchange
The cookieless future will provoke challenge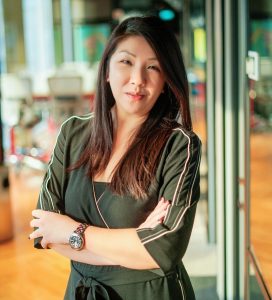 As cookies and mobile app IDs disappear, conversion blindspots and inaccuracies are set to significantly increase, severely limiting the ability to connect touchpoints for measurement. Furthermore, the fragmentation across different 'closed' platforms and walled gardens will add to the challenge of insightful measurement. In the absence of new solutions and open collaboration, advertisers may have to conduct measurement in silos depending on the channel or device they're activating, with the downside that they never fully understand the customer journey or true return on advertising spend (ROAS).
Yet, cookies on their own have never been 100% accurate. There is the opportunity for measurements to become more meaningful and efficient with the right solutions that make it easier to prove return on investment (ROI). The industry will increasingly see measurement done in mosaic models that allow a unified view of results when an ID is present and when it is not. When authenticated logged-in users are available, identifiers and data will enable measurement as done today. In the absence of logged-in traffic, a cohort-addressable methodology where data is aggregated and organised in categories such as demographics will be able to plug the gap and provide actionable insights. This multiple-source measurement method will provide advertisers with holistic and transparent attribution reporting.
Server-to-server endpoints will most likely emerge as the core method of measurement and attribution as we move to a cookieless future. There is also the potential for clean rooms where data isn't shared with third parties, but measurement for an advertiser's ad spend is provided at an aggregate level.
Carol Tay, Senior Director Sales Southeast Asia, Yahoo
Expect a rise in outcomes-based measurement strategies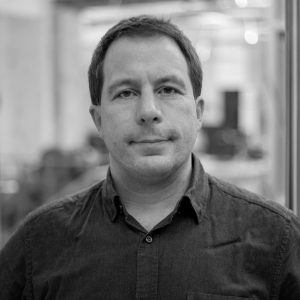 As marketers continue to look for ways to enhance ad delivery in line with predetermined KPIs, we expect to see a rise in the use of outcomes-based measurement strategies in 2022. By focusing on goal-oriented metrics, rather than proxy measures, like clicks or reach, campaigns can be assessed in relation to specific user actions – such as foot traffic, online sales, or changes in behaviour like consideration and purchase intent – to provide a more granular understanding of what drives the best results. Marketers are then able to use this insight to optimise campaigns in-flight, boosting performance by guaranteeing brand goals are met.
With flexibility remaining a top priority for marketers in 2022, this ability to harness real-time insights for immediate optimisation means they can be nimble enough to pivot strategies as needed during uncertainty, as well as benefit from automation to drive incremental results.
Stephen Upstone, CEO & founder, LoopMe
Attention will become the dominant advertising currency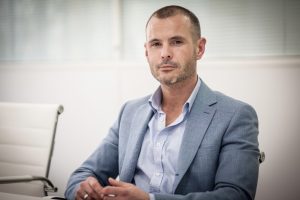 There are two key reasons 2022 will be the year attention becomes the dominant advertising currency.
Firstly, disruption, from tighter privacy controls to cookie deprecation, is impacting how brands target consumers and measure performance in their digital campaigns. More than ever, brands in 2022 will be looking for other measures they can take to gauge performance in an accurate, privacy-friendly way. Rather than buying inventory blind, adding attention to the media measurement mix can help ensure accountability over spend.
Secondly, brands will continue to want to drive outcomes from spend. Putting it another way, if you're advertising a new product, the goal isn't to drive a specific number of impressions, ultimately, it's to drive an outcome, like a sale. Attention metrics - such as audibility and screen touches, provide powerful new sets of data that are more predictive of an outcome - which brands can use to optimise their campaigns. Likewise, brands can achieve this without tracking consumers or requiring personal information.
The shift in focus to attention metrics, alongside advancements in areas such as contextual targeting, is the natural next step in providing advertisers with better quality inventory and stronger results. Privacy regulations and the deprecation of cookies are undoubtedly accelerating this change. However, the shift to attention as the industry's new currency isn't only reactive, but grows out of verification solutions. Advances in verification has continually improved the baseline quality for ads by tackling fraudsters, boosting safety, and providing brands with clarity over their ad performance.
Nick Reid, regional VP of Northern Europe, DoubleVerify
Shift away from viewability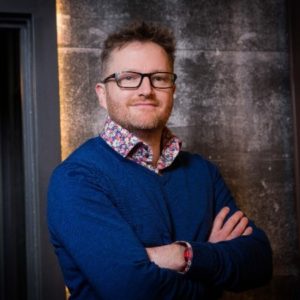 The measurement of attention became one of the hot topics in 2021. So what is in store for 2022? We're already beginning to see a shift away from viewability in favour of attention when measuring high impact ad performance. As the value and impact of creativity begins to surpass data tracking in terms of targeting consumers, attention offers advertisers the best insights as to how their ads are performing. To that point, 2022 will see a move towards understanding the best methodology for measuring attention, and a focus on defining exactly what attention should be. This will provide advertisers and publishers with an increasingly honest, fully accountable metric they can trust; weeding out any parties trying to game the system in the process. My hope is that this methodology is powered by actual humans looking at real pages of digital content and not some scalable proxy.

Dominic Tillson, marketing director, Inskin Media
AI technology will play an innovative role in 2022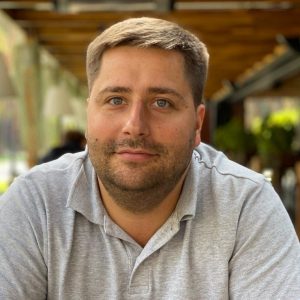 OTT/CTV environment is gradually turning into a channel where targeted ad campaigns, accurate calculations, reports, and analytics should develop.
The immaturity of measurement and attribution as well as lack of standardisation within the OTT technology can lead to data distortion and fault decisions, which means unified approaches across ad tech industry, for example by IAB will play an essential role here.
The common KPIs constantly used by marketers have certain drawbacks on CTV. For instance, ROAS can provide data only per device user, while completion rates show if an ad was played and its timing, but at the same time, whether it was actually seen by the prospect remains unknown. But it's obvious that AI technology will bring this ecosystem an innovative, data-driven, and analytical approach in the near future. Conversion is a more approachable and trackable marketing item.
Advertisers and publishers can improve their reporting through integrating CTV/OTT attribution and analytics software from external tech vendors. Companies such as Kochava, Attriboost, Appsflyer help realize what ads work best, and provide a fully-fledged customer journey via tracking events from the impression to installs or purchase. Publishers have an opportunity to monitor channel installs, sign-ups, most efficient channels (e.g., Roku self-serve or organic) as well as receive insights on how to increase their CPM.
In addition, ACR provides advertisers and marketers with information on what content types a user watches as well as delivers their brand impressions in case it resonates with the product.
Nick Platonenko, CEO, VlogBox
Campaign measurement accuracy will enhance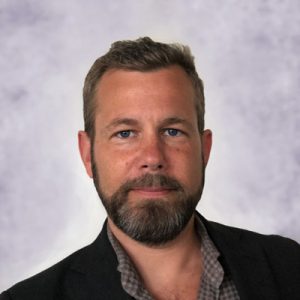 For some time now, most marketing campaigns have not been restricted to one channel. However, measuring cross-media effectiveness requires standardising between the channels, and currently, the industry lacks alignment around measurement. What's more, given that 2022 will see continued challenges around trust in advertising, it may remain tempting - for some - to stay comfortable with current measurement approaches because effectively they involve simple counting, and are therefore easy to understand. But there are many approaches available now which we hope more and more companies will use and that will make campaign measurement more accurate. To take advantage of these, we're all going to have to trust algorithms and AI. If and when we do, it will revolutionise our industry.
Anders Lithner, CEO, Brand Metrics
The burgeoning Attention Economy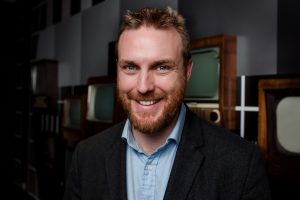 Attention data is rapidly becoming established as a vital tool for differentiating between high-quality and low-quality media environments. But, in 2022, brands are going to start to ask: So what? What's the connection between attention and impact?
Linking attention data to CPMs, in order to understand the 'cost of attention'; clicks and conversions, so we can understand the 'performance value of attention'; and brand lift studies, so as to understand the 'brand value of attention' will be the next stage in the evolution of the burgeoning Attention Economy. Bring on 2022!
Mike Follett, managing director, Lumen Research
The focus will be on the notion of cross-screen measurement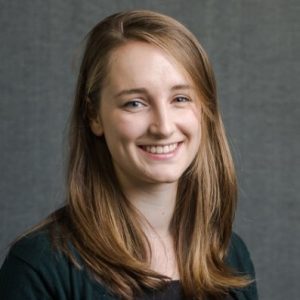 Brands will look to move away from broad reach targeting and focus on innovative methods that can be done via their own first-party data. Brands may feel uncertain about this, as they venture from tried and tested methods into ones that may be unproven in terms of performance metrics. With the step towards more refined targeting, brands will often be targeting smaller audiences, and at higher cost.
However, this higher cost can be offset in marketers' eyes by a number of key benefits. For example, sales lift measurement is a great way for brands to validate their audience choices in the first-party future. They can also confirm if those increased CPMs (cost per thousand) pay off in terms of increased revenue, return on ad spend, and long term shifts in customer behaviour.
The challenge will be that as we move towards the cookieless future, platforms should rethink how attribution and sales lift measurement is done for their existing brand partners when they can no longer use their third-party pixels to track purchases from impressions. This will require new, privacy-first, collaboration solutions that measure these channels to capture ROI whilst protecting the end user and the platforms themselves.
For brands, as we move towards cookieless, the focus will be on the notion of cross-screen measurement. Losing third-party pixels to track impressions will enhance the need for privacy first collaboration platforms to ensure data is available for measurement and allow independent, neutral measurement across multiple touchpoints.
Naomi Gould, head of data science UK, LiveRamp
Rise of the attention economy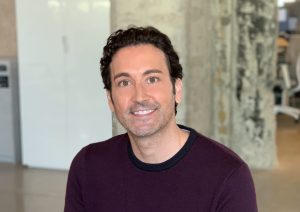 Every day, people are inundated with digital content across countless channels, which is placing a premium on garnering audience attention for brands. As a result, advertisers are now looking beyond outdated CTR to new measurement metrics like Attention, which is why GumGum recently acquired attention measurement and optimisation platform, Playground xyz. The pairing of GumGum's privacy forward contextual solutions with Playground xyz's attention-driven ad products gives advertisers the unique ability to measure the attention of their contextually-driven campaigns without the use of personal data. With the death of the cookie on the horizon and the rise of the attention economy, this is a capability that more and more advertisers will be demanding in 2022 and beyond.
Phil Schraeder, CEO, GumGum
Consistency will be key to accelerating the transition to attention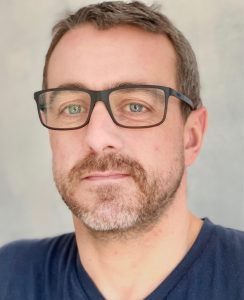 It's highly likely that in 2022 we're going to see more advertisers shifting from measurement KPI's such as viewability to more meaningful Attention metrics. Viewability has been losing credibility for a few years as a standalone measure of success and, in the past 12 months, we've seen a lot more discussion around attention-based measurement as advertisers strive to understand not only if their ads are viewable but whether they were actually viewed, noticed, and then successfully recalled.
This is a positive move for the industry as it means campaign success is not just the responsibility of the publisher or technology partner but also increases the focus on the creative itself and its ability to catch the eye and hold the user's attention.
At ShowHeroes we use a balance of metrics to gauge campaign success, including viewability, video completion rate, ad engagement, and brand recall. However, the current challenge is that everyone has their own method of measuring attention which makes it more difficult for agencies and advertisers to adopt. Some standardisation or consistency will be key to accelerating the transition to attention as a core metric of campaign success. Industry organisations like the IAB will need to play an important role in developing a framework for attention that the whole sector can follow.
Steven Filler, Country Manager, UK, ShowHeroes Group

LoopMe
LoopMe, the leading outcomes-based platform, closes the loop on digital advertising. By leveraging AI to optimise media delivery in real-time, we drive measurable uplift for business outcomes and more effective advertising across online and offline m...
Powered by PressBox

Yahoo
Yahoo serves as a trusted guide for hundreds of millions of people globally, helping them achieve their goals online through our portfolio of iconic products. For advertisers, Yahoo Advertising offers omnichannel solutions and powerful data to engage...
Powered by PressBox

LiveRamp
LiveRamp is the leading data connectivity platform for the safe and effective use of data. Powered by core identity resolution capabilities and an unparalleled network, LiveRamp enables companies and their partners to better connect, control, and act...
Powered by PressBox

DoubleVerify
DoubleVerify is the leading independent provider of marketing measurement software, data and analytics that authenticates the quality and effectiveness of digital media for the world's largest brands and media platforms. DV provides media transpare...
Powered by PressBox
AttentionattributionCookielessMeasurementPost-CookieViewability