Disney Open Data Platform to Horizon Media; South Korea Pledge ₩223.7 Billion for Metaverse
by Hannah Dillon on 3rd Mar 2022 in News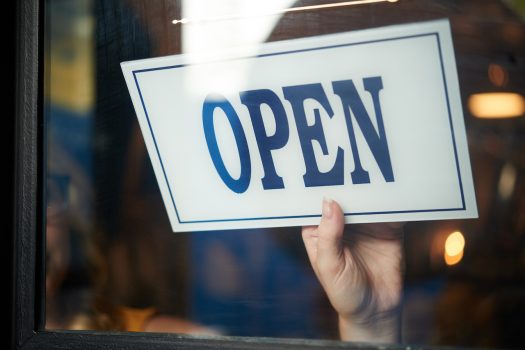 In today's ExchangeWire news digest: Disney strike a deal with Horizon Media to open their data platform for brand measurement; South Korea pledge ₩223.7bn (£139m) to developing a national Metaverse; and ITV launch the UK's first AVOD/SVOD platform, ITVX. 
Disney open data platform to Horizon Media under new deal
Multinational entertainment and media conglomerate, Disney, have struck a deal with Horizon Media, opening their data platform to allow brands to measure their ads. 
The deal will enable Disney to implement innovative cross-channel measurement solutions to their data clean room, announced in October 2021. Powered by Disney Select, the clean room contains over 1,000 first-party data segments, curated to help marketers identify and reach more desirable audiences.
"This is the next step to deliver more efficient and successful media campaigns across the Disney footprint," said David Campanelli, EVP chief investment officer at Horizon Media. "As the industry continues to move towards outcome-based buys, it's paramount to have accurate measurement solutions built with integrity."
The agreement with Horizon Media forms just one ad tech venture for Mouse House this week; on Tuesday (1st March), Disney confirmed a new deal with Samba TV, the first third-party digital measurement company to be named a partner by the firm. Through the deal, Samba TV will provide alternative data to Disney advertisers, providing a better understanding of how their content is viewed in real-time. And, earlier today (3rd March), Disney stated that TV buyers will soon be able to access properties across Disney and Hulu via a single access point through a partnership with The Trade Desk, signalling a significant step towards programmatic. 
South Korea pledge ₩223.7bn to develop national Metaverse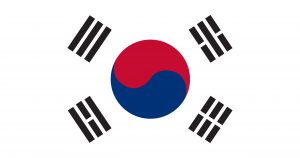 The South Korean Ministry of ICT, Science, and Future Planning has pledged roughly ₩223.7bn (£139m) to develop a national Metaverse ecosystem.
The investment will enable the adoption of the Metaverse platform and its content creators across the East-Asian nation, and comes as part of the Ministry's 'Digital Deal', which aims to finance and support the growth of immersive technologies in South Korea.
Commenting on the investment, South Korea's Minister of Information and Communication Policy for the Ministry of Science and ICT, Park Yun-Gyu, said: "This year, the key task of the new Digital Deal, [is creating] a starting point for intensively fostering the expanded virtual world as a new hyper-connected industry"
In a roadmap for the Digital Deal, the Ministry outlined aspirations for the creation of a "sustainable" Metaverse, built on public and private partnerships (PPPs). The platform will focus on the development of new technology, enterprise-grade collaboration, and innovation to support the growth of digital content creators and allow national firms to compete with global businesses.
"We will spare no effort to support domestic companies, young developers, and creators so that they can find new growth opportunities in the infinite digital economy territory created by the expanded virtual world," Park Yun-Gyu added.
ITV launch new AVOD/SVOD platform, ITVX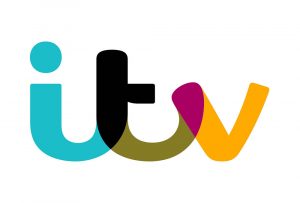 British broadcaster ITV have announced the launch of ITVX, the UK's first integrated advertising and subscription funded platform.
ITVX will allow viewers to choose between ad-inclusive and ad-free content, depending on their chosen subscription. By signing up to an advertising-funded subscription, viewers can stream ITV programme exclusives, with adverts, for free. To stream content without ads, viewers can upgrade to a paid subscription to the platform.
In addition to new and exclusive content, subscribers will also access content from BritBox, the biggest streaming collection of UK series from BBC, Channel 4 and Channel 5.
Deviating from their traditional approach, ITV will utilise ITVX to adopt a digital-first strategy,  premiering new content on ITVX months before airing on ITV linear channels. 
Carolyn McCall, Chief Executive at ITV, commented: "ITVX will be a free service supported by adverts, with a compelling subscription proposition. This is fantastic for viewers -  it will provide a simplified and seamless experience with thousands of hours of free content made up of both library and original exclusive content. The subscription tier will provide a premium offering and includes all of the content ad-free as well as BritBox and future SVOD content partners.
"We are supercharging our streaming business, fundamentally shifting our focus to think digital first, as well as optimising our broadcast channels, by continuing to attract unrivalled mass audiences.  In doing so we are responding to changing viewing habits, but also the evolving needs from our advertisers."
Also in the news:
- Australian Consumers are Discerning of Inappropriate Ads on Social Media Environments - IAS
-AdPlayer.Pro Outstream Video Ads Solutions Provider to Strengthen YouTube Integration
- Silverbullet's 4D Context Outcomes Engine is now live with Reticle
Ad SpendAdvertiserMeasurementMetaverseProgrammaticTV