Publicis Groupe Appoints Avatar as Chief Metaverse Officer; FCO Launches Probe into Apple
by Hannah Dillon on 16th Jun 2022 in News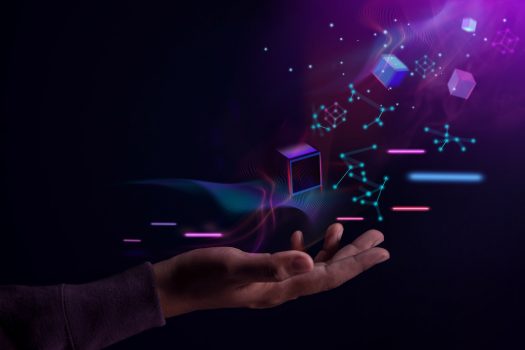 In today's ExchangeWire news digest: Publicis Groupe appoints a new chief metaverse officer as it steps closer towards Web3; Germany's FCO launches a new antitrust probe into Apple; and Spotify is set to slow its hiring by 25%.
Publicis Groupe introduces chief metaverse officer 'Leon'
During a presentation at VivaTech today (16th June), Publicis Groupe France revealed a new interface designed to help its clients understand and utilise strategies in Web3.
The interface, which was created by Publicis Conseil, takes the form of a virtual lion named Leon. Holding the title of Publicis' chief metaverse officer, Leon is intended to oversee how the company supports its clients in the navigation of Web3. The move indicates Publicis' latest step towards embracing the incorporation of blockchain into the world wide web, efforts the company states it has "developed and driven" over the past year.
In a press release, Publicis Groupe CEO and chairman Arthur Sadoun said, "The metaverse isn't a destination, it's a real-time learning moment for all. It requires interrogation, education and experimentation. We are committed to being on that journey with our clients, to help them understand what it means for their business and to bring them the existing Web3 capabilities in the Groupe across data, media and technology. Leon embodies that as an avatar and will help our clients navigate this new channel and progress every step of the way."
"The metaverse is an endless, unknown territory to explore with creativity. To truly innovate we have to experiment and learn as we go. Leon's mission is to motivate all of us to be brave and progressive; because the earlier we move, the further we can go," added Marco Venturelli, Publicis France's chief creative officer and creator of Leon.
Germany's FCO launches antitrust probe into Apple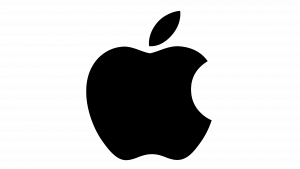 Apple is facing a new antitrust probe into its operations, this time from the Federal Cartel Office (FCO). The German watchdog, who announced the probe on Tuesday (14th June), will investigate whether the tech giant's policy for tracking on third-party apps prioritises its own services to the detriment of its rivals.
Apple's new rules, which were introduced in April last year, mandate that third-party apps must explicitly ask for users' permission before tracking their behaviour and using their data for ad personalisation. The FCO's probe will examine whether these rules are "self-preferencing", allowing the iPhone maker to "unilaterally set rules for its ecosystem" and shut out its competitors. Andreas Mundt, president of the FCO, stated the regulator is specifically looking into whether Apple's iOS created "a digital ecosystem around its iPhone that extends across several markets".
The FCO's probe is the second for California-based company this month, launching just one day after the UK's Competition and Markets Authority (CMA) announced its investigation into Apple and Google's "effective duopoly" on the UK phone market. 
Responding to news of the probe, Apple commented it is looking forward to "having an open dialogue" with the FCO regarding its concerns. The Macbook-maker also said that the "iOS app economy" supports over 250,000 jobs in Germany. 
Spotify to slow hiring as possibility of recession grows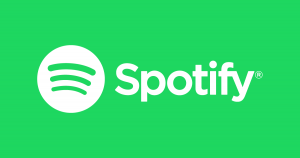 Audio streaming giant Spotify is preparing to slow down hiring.
The Wall Street Journal (WSJ) reports that the company's chief executive Daniel Ek told employees the company would reduce its hiring by 25% in an email sent on Wednesday (15th June).
The email reassured staff that Spotify will "continue to still hire and grow" but that the company needs to "slow that pace and be a bit more prudent with the absolute level of new hires" over the coming months. According to WSJ's sources, the Stockholm-based company has no plans to reduce its existing workforce, which surpasses 8,000 employees globally. 
The announcement arrives just a week after the streaming giant's investor day, Spotify's first since going public in 2018. Company executives utilised the day to outline ambitious plans to grow the company to ten-times its current size.  The company's chief financial officer Paul Vogel, however, reassured investors that Spotify is conscious of the"increasing uncertainty regarding the global economy," stating while the firm is "yet to see any material impact to our business—we are keeping a close eye on the situation and evaluating our headcount growth in the near term."
The decision to cut its hiring by a quarter indicates that Spotify is the latest company to brace itself for the possibility of a recession caused by record inflation and soaring interest rates.
Also in the news:
- AdPlayer.Pro Video Ad Tech Company Signs New Partnerships on the Supply Side
- Blis Launches New E-guide & Interactive Calculator
- Odeeo Secures USD$9m (£7.5m) Investment to Grow In-game Audio Advertising
- GumGum and Frameplay Partner to Deliver Contextually Relevant, Intrinsic In-Game Advertisements
AppleAudioBlockchainMetaverseRegulationStreaming