One Year In, IDFA Shows Promising Signs for Media Buyers
by Grace Dillon on 19th Aug 2022 in News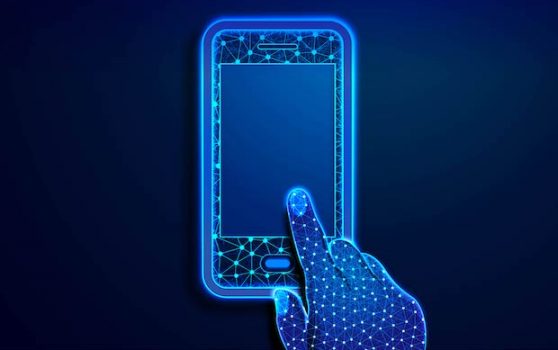 Ahead of ATS Singapore 2022, Lashanne Phang, senior director, mobile at PubMatic, writes about how ad targeting on mobile has fared over the year since Apple's changes to IDFA in this exclusive article.
Google recently decided to push back their deprecation of third-party cookies to 2024. Some media buyers may start to question the importance of using first-party data and alternative IDs when Google keeps pushing back the timeline. However, there is a perfectly good use case that shows just how valuable identifiers can be – in this case when it concerns Apple's IDFA.
A year ago, Apple changed the way their advertising ID worked, requiring individual iPhone users to opt in for ad targeting. Many people thought it would be the end of targeting on iPhones, but we are seeing that that's not really the case. What's more, IDs actually improve targeting, and the number of opted-in users has not only stabilised, it's actually climbing.
From decrease to growth – IDFA rebounds
In our recent study, we compared the percentage of ad requests with IDFA presence between 14.5 or later OS versions (after the IDFA change was put in place) and pre-14.5 OS versions. We saw increased IDFA presence on pre-14.5 OS versions at 55%, which means more than half of the ad requests are targetable using an ID. For 14.5 or later OS versions, the number is currently at 30%.
Even more encouraging, there are several app categories where the presence of IDFA is actually increasing (like Health & Fitness, Gaming, and apps targeting Women's Interests), although  some other app categories are still struggling to find a good strategy to increase opt-ins. The strongest growth by far is in the gaming app category, where the number of opt-ins has increased steadily and is still going up. Health & Fitness and Gaming both grew 6% while Women's interest rose 8% during the observed time periods.
Gaming represents targeting opportunity
There are studies that suggest gamers welcome advertisements for incentives; gamers are comfortable opting in for that reason. Ads served in gaming environments are highly engaging with good viewability, especially through formats such as rewarded video or interstitials. What's more, formats are evolving as gaming app developers create new opportunities to unlock additional market share. Even small- and medium-sized businesses can now find affordable in-game advertising options, such as virtual billboard placements. 
What's more, the gamer profile has also evolved, and indexes highly with audiences across age, demographic, geolocation, and psychographic categories. The massive increase in gaming audiences during the pandemic has not decreased. For brands, gaming is emerging as a valuable targeting opportunity. The environment promotes higher engagement and attention with ads. Leveraging on targeting technology to serve relevant ads to gamers increased user experience, creating high engagement opportunities. Understanding user behaviour within gaming apps can help brand advertisers deliver better campaign ROI with gaming audiences. 
Embracing ID-based buying for better reach
Another interesting finding from the PubMatic study shows the interplay between IDFA and "partner IDs" (those from an independent, non-Apple data provider). In our study, we saw that there is a more than 50% lift in publisher revenue when a partner ID is present along with IDFA opt-in. This suggests that it is important that app developers start thinking about adopting partner IDs to increase their monetisation. More importantly, it can help future-proof and mitigate dependence on a single ID solution.
From an advertiser perspective, this opens up gateways for cross-device targeting, allowing advertisers to engage with and retarget  their audience through multiple media platforms. It's important for brands to work with sell-side partners that can ingest a variety of IDs and ensure maximum reach and performance
Google may have delayed their timeline for deprecating third-party identifiers, but the mobile market is already moving full steam ahead with new identity strategies. The insights about IDFA are relevant for all buyers that are using alternative identifiers for digital advertising. Our research shows the value of combining IDs to get more reach, which is a relevant strategy on Android and other devices, not just on Apple's iPhone. A flexible, insights-driven approach to mobile media buying unlocks more reach, and exposes growth opportunities.
---
ATS Singapore 2022 will take place on 21st and 22nd September at Parkroyal Collection Marina Bay. Tickets and further information are available via the ATS Singapore 2022 event hub.
AppsATS SingaporeGamingIDMobile