"Precise, Powerful & Measurable": Programmatic DOOH in SEA
by Mathew Broughton on 22nd Aug 2022 in News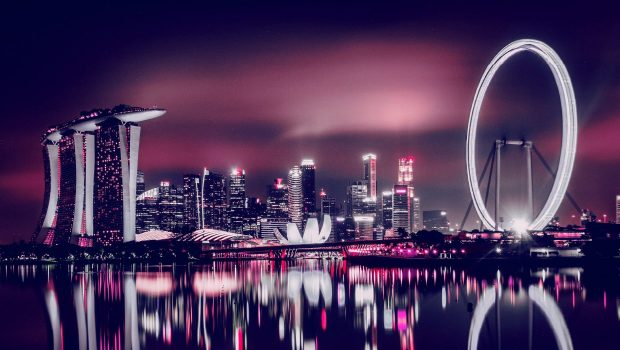 In association with Hivestack.
As coronavirus restrictions ease across the South-East Asia (SEA) region, Matt Bushby, ANZSEA Managing Director, Hivestack, discusses how programmatic digital out-of-home (DOOH) should be considered within the marketing mix here, and how the channel can be further evolved, in advance of further discussions at ATS Singapore 2022.
What are the main opportunities within programmatic DOOH for brand and agency marketers in the SEA region?
As restrictions relax across the region, audiences are back on the move - whether at their workplaces, commuting, shopping, or via domestic and international travel. Digital out-of-home ad spend is projected to reach USD$580m (£479.8m) across SEA in 2022 and, with an annual growth rate (CAGR 2022-2027) of 7.45%, it is projected to achieve a total of USD$830m (£686.6m) by 2027 according to Statista. Now, with DOOH innovation and programmatic technology, advertisers can unlock unique opportunities to better reach and engage with audiences on the go in a more flexible and contextually relevant way, all through a single platform.
What are the targeting and measurement capabilities in programmatic DOOH, and how do these differ from non-programmatic DOOH and traditional OOH?
In DOOH environments, programmatic solutions allow for us to better understand audiences and their movement patterns in order to drive meaningful connections and deliver real world business outcomes. Targeting audiences in DOOH is now precise, powerful, and measurable with geo-location targeting, pre-defined demographic, and custom audiences. Additional parameters can be set around a whole host of factors which do not impinge on anyone's privacy, such as time of day, day of the week, frequency, weather, pollen count, etc. As an example of the level of nuance that can be achieved by utilising these parameters, precise sunshine levels can be used to trigger specific ad units, for retailers of sunglasses for instance.
What developments need to be made in terms of technology or regulation to further enhance the capabilities of programmatic DOOH within the SEA region?
There is a need for industry partners across South-East Asia to consolidate and educate the market as a single cooperative unit. This is because there needs to be better consistency in measurement and reporting in OOH as a whole, thus the region, as well as global markets, need to come together to solidify these metrics, including going to a basic level such as what an OOH impression is defined as. Fragmentation is also an important consideration, with national differences across SEA, and beyond, in terms of availability of programmatic inventory, formats, screen sizes, etc. Promoting standardisation, or at the very least educating marketers on what is available within their desired target market, is another responsibility the industry must undertake, hand-in-hand with regulatory bodies and governments.
Why should programmatic DOOH be considered by SEA agency and marketer professionals in their marketing mix from both a branding and a performance perspective?
Programmatic DOOH should not be viewed as an isolated channel. Instead, it should be considered as an essential part of any omnichannel campaign strategy, with the ability of achieving your campaign goals.
From a performance standpoint, programmatic can measure, attribute, and bridge offline to online strategies in a way that will only further increase in sophistication once markets move away from the third-party cookie. The multitude of contextual signals, such as time of day and weather, that can be leveraged in programmatic digital out-of-home as discussed earlier also offers advertisers a rich source of privacy-compliant data which they can then in turn use to further optimise their campaigns.
Similarly from a branding perspective, programmatic out-of-home inventory can be used to both reinforce messaging across other channels, and both reach and engage customers in unique situations. Building a narrative around travel or freedom then crescendoing that with activations in an airport (or even at the end of the work day!) can prove hugely effective for brand recall.
How has programmatic DOOH, and the wider OOH industry, evolved in SEA following the coronavirus pandemic?
The pandemic highlighted the need for flexibility. In the event of any unforeseen change, for example the tightening of restrictions in their local market, advertisers need to have the ability to start, pause, or stop campaigns in real-time at a click of a button. As coronavirus restrictions continue to ease globally, marketers are now making more strategic and targeted decisions to optimise their dollars in delivering against campaign objectives.
Looking further ahead, programmatic technology also enables campaigns to be borderless and offers a self-service approach to activating creative anywhere in the world. Programmatic digital out-of-home is already being leveraged within one of the hottest emerging areas globally, namely retail media, and is even opening up new opportunities when combined with other nascent channels, such as audio out-of-home (AOOH). Though it remains to be seen how mainstream adoption of the metaverse will develop, programmatic DOOH could also play an important role in avatar-based and metaverse land-based advertising.
---
ATS Singapore 2022 will take place on 21st and 22nd September at Parkroyal Collection Marina Bay. Tickets and further information are available via the ATS Singapore 2022 event hub.
APACATS SingaporeDOOHOOHSoutheast Asia