Creating an ecosystem for creative, brand-safe, cookieless advertising to thrive in APAC
by Mathew Broughton on 31st Aug 2022 in News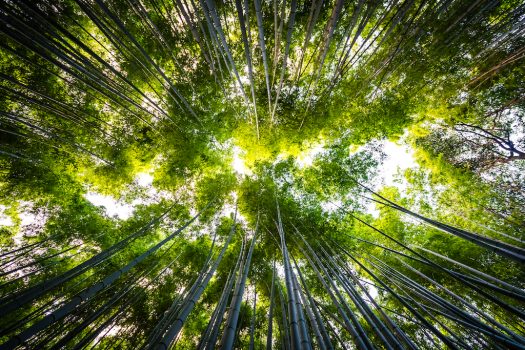 In association with Dailymotion.
With ATS Singapore 2022 just weeks away, ExchangeWire spoke to Bichoï Bastha, chief revenue & business officer, Dailymotion, to discuss the changing advertising landscape in APAC and how creativity and brand safety are paramount for advertiser success.
Dailymotion was founded in 2005, and we've since been acquired by Vivendi (in 2015) and completely overhauled our user and partner experience, enabling us to create a unique video advertising experience, which we're talking about at ATS Singapore.
The transformation of advertising sophistication has been gradual, and it has taken time to build solid fundamentals, innovate across the entire value chain, and adapt to the challenges faced by today's brands and advertisers. As an example of this challenge, brands may be wondering how they can navigate major advertising industry shifts such as the end of cookie-based targeting. At the time of writing this, Google have delayed their plans to deprecate third-party cookies, but the clock continues to tick. 
A key challenge for the coming years will be how advertising networks can balance excellent media performance with placements that are less intrusive to the viewer. After all, in Singapore alone research shows that a third of all internet users (aged 16-64) use ad blockers, with a global sample from the same survey outlining volume and placement of ads – e.g. getting in their way - as core reasons for their usage. 
We believe brand-safe, high-performance marketing should be based on four key pillars for the benefit of publishers, marketers and consumers:
Editorial networks with a global brand-safe ecosystem
For the benefit of the audience, the level of reach and inventory offered by global editorial networks gives an uncluttered user experience, allowing them to personalise content and view seamlessly across desktop, mobile and our CTV experiences. For a publisher, what these video platform solutions guarantee is end-to-end reach within a sustainable ecosystem.
Cookieless targeting solutions
Blending zero- and first-party data sets to inform about purchase intent and viewing patterns editorial networks allows for the creation of detailed audience profiles, regardless of the nature of your next marketing activation, all in a privacy-first manner.
CreativityOffering a cross-device creative approach is paramount, covering the full marketing funnel while being compliant with a brand's image plus legal constraints
Insights
Insights should be made available both pre- and post-campaign, offering consumer behavior insights at the beginning and insights and brand lift studies to measure performance at the end.
These four value propositions are interoperable and complement each other.
The central role of creativity
The Asia-Pacific region may be diverse, but there's 1.2 billion people who have access to mobile internet services and 96% of this total population are covered by mobile broadband networks. The key to effectively engaging such vast audiences is informed creativity. By that, I mean conceptualising creatives that are derived from consumer insights and which cater to the cultural differences of the region. When rolling out regional marketing planning, marketers should consider how consumer spending habits are different per country and therefore tailor publisher choice and type of creative accordingly, especially within verticals such as tourism, e-commerce and entertainment.

Continued emphasis on brand safety
With tightened online regulations across APAC, there's an increased importance placed on cybersecurity and the safety of individual users. Advertisers have therefore paid increased attention to the topic of brand safety in order to protect their brands from damage caused by the broadcasting of advertisements in contexts that call their image into question. Fake news, scandals, pornography… the list goes on. With brand image being more than ever a crucial issue, advertisers are extremely attentive to the editorial environment in which their content is placed.  Brands should have peace of mind when choosing advertising, and likewise we want users to feel safe when consuming premium content.
The promotion of quality content should be a cornerstone of APAC media strategies and similarly the fight against online hate should be a central concern, and any reports of hate should face appropriate and proportional action. Other safety measures include being integrated with tools that identify invalid traffic, measure viewability, and detect non-brand safe environments. 

Where we go from here
What's paramount for the APAC region is to provide viewers informative and engaging content while simultaneously offering brands an advertising ecosystem that they can rely upon as the industry landscape continues to change. Consumers are less reliant than ever upon advertising to inform their purchase decisions, leaving marketers to think carefully about where and how they plan their next media campaign. But amidst the ongoing shifts within the advertising industry there's a fantastic opportunity for creative, community-savvy marketers to build long-term connections with their consumer target audience, especially in APAC where mobile device penetration is so high.
---
ATS Singapore 2022 will take place on 21st and 22nd September at Parkroyal Collection Marina Bay. Tickets and further information are available via the ATS Singapore 2022 event hub.
AdvertisingATS SingaporeBrandsCookielessCreative