Connecting the Dots to Help Publisher Monetisation – Q&A with Loïc Sfiligoi, Pubstack
by Grace Dillon on 22nd Sep 2022 in News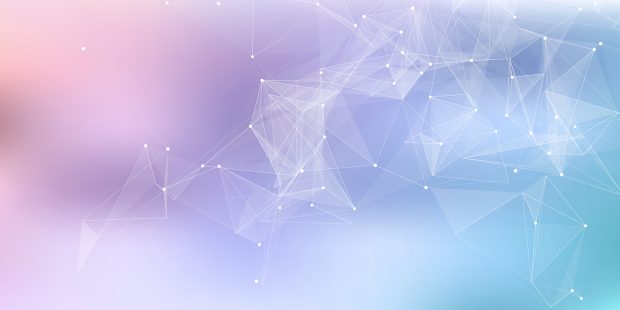 In this exclusive Q&A, Loïc Sfiligoi, co-founder & CEO of Pubstack, discusses the challenges publishers are currently facing when it comes to data and monetisation, and what changes need to be made to help overcome them.
How has the digital advertising space evolved over the past few years?
There has been a massive shift for publishers in the advertising industry, and more specifically for monetisation teams recently. Over the last seven years, we've moved beyond a very simple ad system that consisted of (usually) one ad server working as the backbone of the sales house and a traffic manager handling all direct campaigns sold, to what we now call an ad stack – a range of technologies (including SSPs, DMPs, ID Solutions, CMPs, video players, and more) that publishers can use to sell their inventory.
With multiple new components now involved in monetising their websites, monetisation teams have had to adapt – they have had to evolve from functions such as Traffic Management (managing the delivery and reporting of campaigns) into more technically-orientated teams that now include Ad Ops, yield management, data analytics, and developers. As we like to put it, the function of the monetisation team has gone from sales to engineering – from selling the ads to a media agency through a sales force to integrating technology on the websites and facing technical challenges. In my opinion, this is the main monetisation-related transition we have seen during the past seven years.
We have also seen the foundation of digital advertising experience profound changes. The nature of campaign buying itself has gone from direct to programmatic, meaning greater automation and more pressure to optimise the supply chain between the buy and sell sides. On top of this, new legislation like GDPR, the retirement of third-party cookies, and shifts by consumers towards video viewing and the use of ad blockers have furthered this evolution of the industry and, consequently, the function of the publisher monetisation team.
What problems have these evolutions given rise to?
These changes have meant that monetisation has become far more complex and far more tech-orientated than it has been in the past. Publishers now need more resources — both human and technological — just to be in with a chance of generating the same amount of revenue. They need to dedicate engineers, ad operations experts, and data analysts to monetisation, and to integrate new technologies, such as header–bidding wrappers, ID solutions, CMPs, and first-party data DMPs into their strategies. Yet with all these big investments, they're not making any more money – at best, their revenue is remaining flat. And with the operational costs of monetising a website only set to rise further (after having skyrocketed over the past five years), that is a serious problem. 
What makes this more challenging is the pace at which the ad tech space is continuing to evolve. The big tech companies — Apple, Amazon, Google, Meta, et al. — are frequently driving change, and publishers are constantly having to reinvest to stay afloat and not miss out on new revenue opportunities. Many publishers are struggling to keep pace with this ever-changing landscape, and this constant need to adapt, coupled with having to juggle more resources, makes successful monetisation even more difficult.

What role does data play in revenue generation for publishers thinking about these issues and also more broadly?
Revenue generation is really dependent on many different aspects of the business – the performance of the ad stack, privacy management, inventory quality, and audience identification, to name a few. At present, all of these areas are being serviced by different tools (in the ad server, the SSP, DMP, traffic, tools, etc.), by different teams (the programmatic team, the operations team, the sales team, the engineering team), and by separate reporting: you can get reporting about the traffic in Google Analytics; about the delivery of a campaign in the ad server; and about the programmatic revenue in different SSPs. However, all these aspects of the business are actually deeply linked when it comes to revenue – if you receive less traffic, then it's really hard to make the same amount of revenue, or to sell the same amount of campaigns, and so forth, so consolidating this data is vital to making informed decisions and strategising effectively. 
In my opinion, the complexity of the landscape means that traditional reporting must be progressively replaced with much more modern monitoring capabilities. We should be moving from isolated reporting to monitoring, where all the metrics related to monetisation are connected to each other in real time. Having all the relevant data in one place, where it can be viewed in context rather than in a silo, will make it easier to make revenue-related decisions across the whole company based on facts and not on guesswork. With a holistic view of the data from all these diverse areas, publishers can effectively test, measure, and take learnings in real time from a new monetisation strategy (such as new floor pricing, a new partner, or a new ad format), laying the groundwork for them to generate more revenue, iterate more quickly, and avoid potentially costly mistakes.

What are the current issues facing effective data collection and analysis?
One of the biggest challenges for publishers is connecting data from disparate sources together in order to make positive decisions. To put things in perspective: in e-commerce, companies generally look at average revenue per user (RPU) over ten years; the figure is longer for gaming firms; but for publishers, there is no real discussion of RPU. This is because actually measuring the RPU in the context of web publishing is extremely complex – you need to collect the data from the ad stack for the revenue; then you need to concatenate this data with the information from your analytics tool; and then you need to use this to build a data model with the right level of granularity, which is really hard to do.
Another example of how hard it is for publishers to collect and connect all their data to make the right decision comes when looking at viewability. Optimising the viewability of their inventory is a key priority for publishers right now, but actually measuring the correlation between viewability and revenue is extremely tough because these individual aspects usually derive from two different data sources that don't have the same level of granularity. This means that, while publishers are investing a lot into optimising viewability, they are not able to measure the outcome.
Finally, I would say that another big challenge is the complexity of the terminology and technical elements within programmatic – from GDPR, viewability, CTR, time exposure, completion rate, and beyond. One way that publishers can get around this hurdle is by building a simple model with one or two KPIs per team that makes sense and that gives each team the opportunity to dedicate themselves to the task at hand, something which is generally not easy to achieve.
What impact do these difficulties present for publishers' monetisation efforts?
One big impact of the complexity we have discussed is that it exposes publishers to a lot of technical risk. Many publishers have to deal with a lack of efficiency, or bugs or errors, because they have to build a very complicated system that requires more resources than they actually have access to and within increasingly strict legal boundaries. In France for example, we have seen many publishers who have received fines for breaching GDPR, when they actually thought that they were in compliance. There are so many details to be taken into account in GDPR and new, equally (or more complex) legislation is frequently being implemented in different markets, making it more difficult for publishers to work efficiently and without risking falling afoul of regulation. 
Another big impact is on publishers' ability to keep pace with their competitors. Being ahead of the curve in monetisation is very difficult – the emergence of new SSP partners, ad networks, and ID solutions in the market means that finding and connecting to the partners that will be best-placed to help publishers generate more revenue is increasingly tricky. Anecdotally, we've seen some publishers who are not even pursuing working with new partners, who might be better equipped to help them achieve their monetisation goals. This makes it harder for publishers to compete not just against each other, but also against Big Tech companies. Firms like Google and Amazon are all evolving so quickly, and they have so much influence over the advertising landscape – for instance, their investment in video has driven a surge in demand for video ad inventory from the buy side, forcing publishers to explore adding a video offering to keep up. Big Tech has the resources to not only shape the ecosystem, but to also ride new changes that are beyond their control, such as the introduction of new legislation. Without essentials such as unified data and the right partners, publishers will continue to struggle to stay competitive, or even to survive.

How does the Ad Management platform that Pubstack have recently launched aim to address these issues?
The Ad Management Platform aims to address two key hurdles to publishers' keeping pace with monetisation: those are, firstly, the lack of sufficient engineering resources and, secondly, not having adequate data analytics capabilities or the ability to become really data-driven companies. The focus on the analytics side is really a continuation of our work at Pubstack; now, we also want to provide a platform that supports publishers in managing their ad set up without needing additional engineering – where all their engineering capabilities are in one platform, creating a very advanced ad setup that can easily connect to new a SSP or ad solution. 
Our mission remains unchanged: we want to help publishers make monetisation simple, transparent, and sustainable. The Platform will help to do this by enabling ad operation teams and publishers to build and manage their ad setup with less engineering resources, and providing analytics and testing capabilities that will help to optimise revenue. In my opinion, the Ad Management platform offers large publishers what I believe the ad server should, but cannot because it would risk a conflict of interest – that is, a central platform that allows publishers to take control of their monetisation technology and that can be directly integrated into partnering technologies.
For the last decade, the industry has been very hard for publishers; but in the next decade, things can become better. Much of this is dependent on engineering, and, in order for things to improve, the industry must build better products to help publishers create content and monetise their websites. I'm confident that we'll see new actors and innovations over the next few years that will contribute to making advertising a great industry for publishers again. I hope I'm not being too optimistic!
Ad TechDataMonetisationPublisherRevenue