What is Advertising Resource Management (ARM)?: Q&A with Salvatore Internullo, MINT
by Grace Dillon on 6th Jan 2023 in News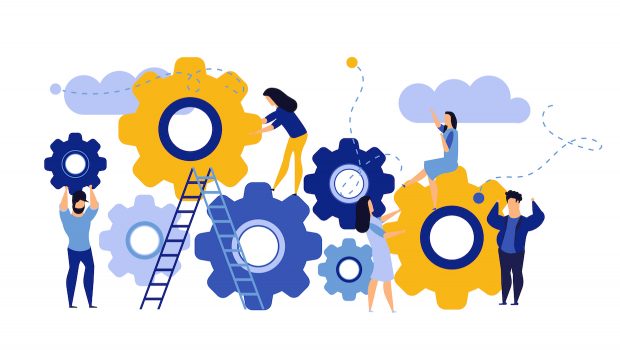 In this exclusive Q&A, Salvatore Internullo, chief growth officer at MINT, outlines the current challenges marketers face when managing their resources, and explains how Advertising Resource Management solutions can help to resolve these.
What are the primary challenges for advertisers in managing their media resources?
First, advertisers are facing an increasingly complex advertising technology vendor ecosystem. According to Chiefmartech and MartechTribe's 2022 marketing technology landscape, the number of solutions available in the industry has exploded to nearly 10,000, a whopping 6,521% growth between 2011 and 2022. In this context, the need to rationalise and consolidate the usage of technology solutions is crucial.
In addition to the complexity of the technology ecosystem, marketers have to deal with an extreme fragmentation of the media landscape. Besides the well-known walled gardens, marketers have to constantly keep up with new entrants (most recently Netflix, Disney+, Apple), growing channels like retail media, audio, OOH, data-driven TV, and more. Again, the need to orchestrate all these channels from a single, unified platform is key.
A consequence of this complex and fragmented landscape is that marketers have little trust in the quality of their data. According to Marketing Evolution, 54% of organisations state that data quality and completeness is the biggest challenge with data-driven marketing. Without trust in the integrity of data, marketers can't properly manage their resources, as their decisions are based on biased and incomplete information. As the saying goes, "garbage in, garbage out".
How are these challenges set to evolve following the deprecation of desktop and mobile identifiers?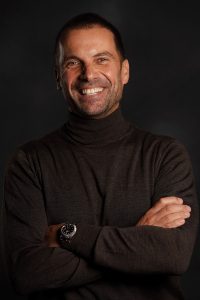 Third-party data deprecation, crystallised by the sunset of cookies, is of course another big challenge for marketers. According to Forrester, no less than 99% of marketers are struggling with data deprecation caused by the third-party cookie's demise.
The good news is, there is a lot of underutilised data that can help with the performance of advertising campaigns without having to rely on a single piece of privacy data. Savvy advertisers should acknowledge the fact that the future is no longer driven by user identification and targeting. Instead, quantitative statistical approaches based on campaign events data is the privacy-friendly way to achieve the same (or sometimes better) performance results. This is why advertisers will have to select technology vendors that provide future-proof solutions, or to challenge their current providers to adapt with the new standards of data privacy.
On top of these challenges, advertisers will have to deal with budget constraints, right?
Yes, with the prospect of a recession highly likely in 2023, most CMOs will be under budget pressure to constantly deliver more with fewer resources. Declining marketing budgets are not an epiphenomenon related to the current economic conditions, but a downward trend that has been going on since 2015, with a bottom low of 6.4% of overall company revenue in 2021, according to Gartner's CMO Spend Survey.
In these times of economic downturn, the urge to cut variable costs, and advertising spend in particular, can be tempting. Many studies have shown that cutting advertising spend is never a good idea in the long run, and will only widen the gap with competitors who maintained or even increased their advertising spend during these times. Instead of rushing into cost cutting, Gartner recommends exploring cost optimisation and value optimisation, but these are more difficult to identify when marketers are not data-driven and still deal with manual optimisations.
With this current budget scenario, and due to the aforementioned primary challenges advertisers face in managing their resources on a daily basis, the need for a structured, unified solution emerged: Advertising Resource Management (ARM).
What is Advertising Resource Management?
Simply put, Advertising Resource Management (ARM) is a technology solution that helps organisations consolidate their resources, workflows, and information into a single system to better support their advertising operations.
Think about it: today, nearly every company has an Enterprise Resource Planning (ERP) system to manage their internal resources such as financial and human resources. Most companies also use Customer Relationship Management (CRM) platforms to manage their sales and customer base, as well as their identified prospects. But when it comes to unidentified prospects, that you typically address through advertising, there is no structured system to manage your media and ad tech. This is where ARM fits.
The core of the ARM backbone (shown as the black hexagons in the picture) spans over the whole media buying process, from the strategy (campaign briefing, objectives, media mix), to the planning, activation, trafficking, optimisation, insights (reporting dashboards), and administration (financial reconciliation of the media spend).
In addition, adjacent technologies (represented as the white hexagons on the image) can complement the ARM backbone, such as creative automation and creative dynamic optimisation to expand the number of visual alternatives and expedite their creation; brand safety to add contextual data; or adding more sophisticated attribution models.
ARM technologies can automate these stages of the media buying process, and optimise media buying efficiencies with artificial intelligence.
How can automation and artificial intelligence (AI) solutions be used to alleviate marketer resource constraints?
Automation can alleviate menial tasks in advertising operations, especially the ones that are typically time-consuming when done manually, such as the planning, activation, trafficking, and reporting. For example, trafficking tasks such as convention naming and trackers creation can be fully automated for thousands of campaign elements in a few seconds. On average, automation provided in an ARM platform reduces manual activity by 25%.
AI, and more specifically machine learning, can help in the optimisation of some parts of the media buying decision making process. For example, before a campaign is launched, it can suggest the ideal media mix based on learnings from past campaigns' performances. During the planning stage, predictive planning enabled by AI can give insights into expected results for desired KPIs. And while the campaigns are running, AI can send recommendations to reallocate budget from one media or channel to another.
What are the benefits of automating certain processes within media buying? Which should be prioritised first by brands initially trailing ARM?
There are many benefits to deploying Advertising Resource Management (ARM), but the main ones are about governance, transparency, and efficiency.
Advertisers leveraging ARM strengthen their process governance by gaining control of their data. It enables them to set a more rigorous media buying process externally with their agencies, as well as internally between their global HQ and their regional subsidiaries, or their different brands.
It also brings more transparency and data integrity to the media buying process, between in-house teams and agencies, by sharing all campaign data in real time, with visibility of the entire advertising chain. Everything from the initial brief to the planning and campaign performance reporting is transparently shared in a single source of truth. This allows brands to step up their conversations to a more strategic level.
The automation provided by ARM technologies increases team efficiencies by reducing time spent working on campaigns and eradicating human mistakes. Cost optimisation not only happens through better media budget allocation, but also through more budget managed by FTE.
The prioritisation of the processes will vary from one organisation to another depending on their current structure (e.g. in-house team versus agencies, local autonomy versus global centralisation) and the main challenge they are trying to solve. Today, we see more and more companies adopting marketing technologies to work more with automation, to improve their process discipline and efficiency. The only domain that was left uncovered by software is ARM. Brands now have access to ARM technologies that help them to orchestrate and streamline the complexity of their advertising operations.
Ad SpendAdvertiserAdvertisingDataMarketing