The Incredible Fragmentation Of Data-Driven Media & Marketing
by Ciaran O'Kane on 4th Nov 2022 in News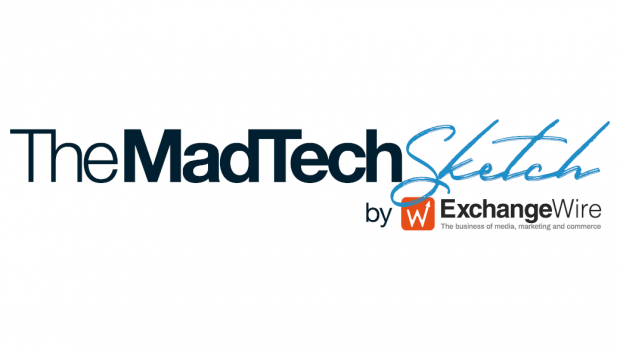 In this latest edition of The MadTech Sketch, Ciarán O'Kane gives an overview of the fragmented state of the data-driven media and marketing landscape.
Most of the coverage of this industry remains a reductive exercise. The mantra of duopoly and triopoly market domination continues to give the impression that all media spend is being pocketed by two-to-three oversized Silicon Valley monopolies. 
Outside of SME spend, you can argue a strong case against that thesis.
We are now in an age of extreme fragmentation where marketers and agencies have more choice than ever to activate media/data up and down the marketing funnel.
Eric Seufert has been pointing out the effect ATT (App Tracking & Transparency) has been having on walled gardens in terms of attribution and revenue headwinds. 
More of this platform privacy is coming. iPhone market share is in the ascendancy, which is alarming the execs at Google. Expect more ATT-like functionality from Google. This will only worsen the attribution problems for the likes of Meta and Snap.
The rise of new sales-laden media channels like retail media are going to attract spend away from the big platforms. Ad-funded streaming options like Netflix and Disney+ are also turning the heads of agencies and marketers. And lest we forget the open web where open standards, quality content, and ad tech innovation are keeping that spend flowing.
In this edition of MadTech Sketch, I outline this incredible fragmentation of the data-driven media and marketing ecosystem, giving each segment an 'up' or 'down' ticker in terms of a health check.
Remember: where there is chaos, there is opportunity – particularly for ad tech solving for the very big problems.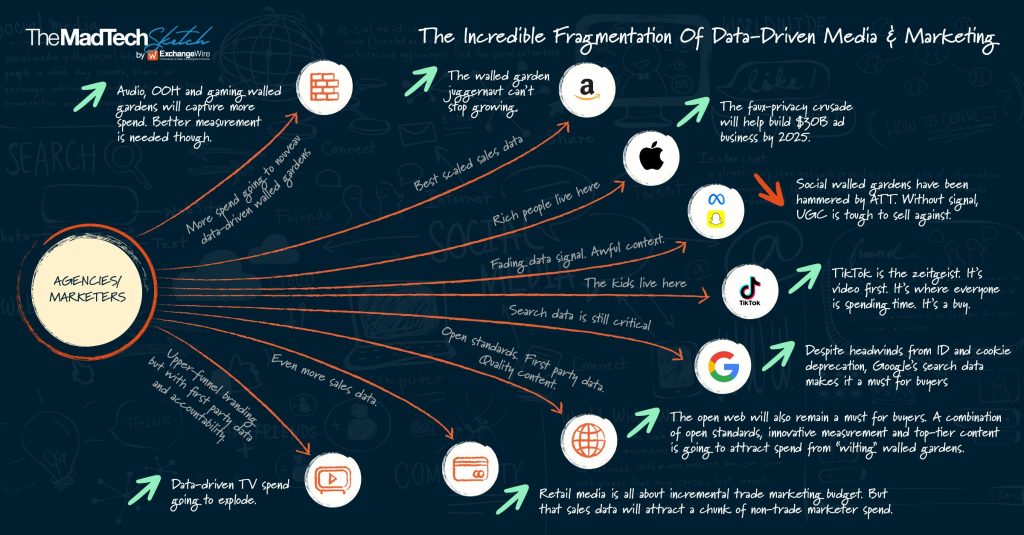 Ad TechDataMadTech SketchMarketingMedia