The Great Outdoors: the Global Growth of OOH
by Hannah Dillon on 9th Mar 2023 in News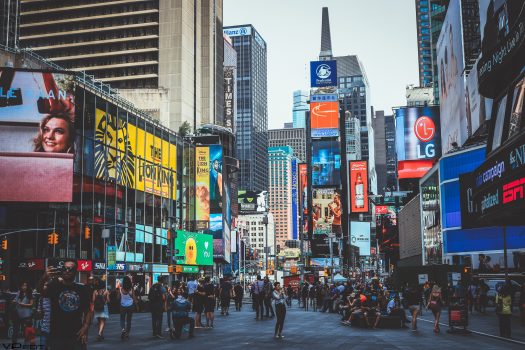 In this feature, Hannah Dillon takes a look at the impact of OOH and DOOH technologies across the globe, pinpointing what's working best in which region.
Out of Home (OOH) advertising is a burgeoning market, forecast for global growth of USD$11016.26m (~£9,145.82m) between 2022 and 2027. As the advertising industry has traversed into the digital age, so too has OOH advertising, with adoption of digital OOH (dOOH) and programmatic DOOH (pDOOH) increasing on a global scale - but how does this growth translate to individual markets?
EMEA: birthing new forms of DOOH
Although hampered due to the Covid-19 pandemic, OOH appears to be growing from strength to strength across EMEA. In the UK, the medium is on the cusp of returning to pre-pandemic levels, while ad spend on OOH in the region is expected to climb at an annual growth rate of 4.93% over the next five years. Adoption of DOOH has also proven highly prevalent in the region, with Europe's total DOOH market forecast to reach €13bn (~£11.5bn) by 2024, indicating that digital is taking precedence in the region's outdoor media landscape.
New forms of DOOH are starting to emerge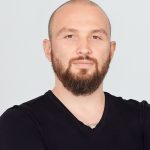 DOOH advertising is expanding across EMEA, as you would expect given its growth over the past few years. However, what's really interesting are the new forms of DOOH that are starting to emerge. Many companies are starting to build advertising platforms for things like EV chargers and ride-share vehicles. Over the next 12 months, I believe we'll see more of these new forms of DOOH advertising emerge, plus see more demand for DOOH ad campaigns thanks to the IAB Tech Lab's new objects for DOOH advertising to the OpenRTB protocol.
Piotr Banaszczyk, CEO, Clearcode
DOOH investments must be led by accountability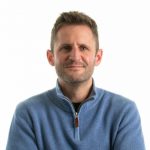 With more and more revenue being invested within DOOH through both traditional and PDOOH buying routes, alongside continued investment in infrastructure from vendors, accountability must continue to be at the forefront of all OOH delivery. The alignment of the top four vendors and Outsmart in creating 'Playout', a centralised verification tool powered by Adwanted is a great step forward to ensure industry accountability and transparency.
Looking forward we will continue to see increased focus upon omnichannel strategies delivered through programmatic platforms, balanced with ensuring we still deliver broadcast messages at scale. We have reached the point where contextual and localised copy can be deployed with ease across national DOOH sites, much like our recent Free Now campaign showing people how close their nearest taxi is. Ensuring the verification and accountability of such activations will ensure OOH remains the trusted medium that it is.
Matt Baker, OOH director, The7Stars
APAC: fast and fragmented
The OOH market is thriving across the APAC region, and home to the medium's largest spender, China. According to DOOHken Network, the Chinese OOH market is at around USD$9bn (~£7.52bn), with digital accounting for as much as 30% of this. Fragmentation, however, is prevalent across the market, with rates of DOOH adoption remaining inconsistent. This, however, has meant that a number of Southeast Asian markets have been able to digitise rapidly, paving the way for programmatic adoption in the near future.
In such a diverse market, programmatic will prevail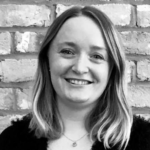 The main thing we're seeing and pushing globally, and this is especially true in the APAC market, is that pDOOH is a great tool to use for performance marketing. Using programmatic buying to find audiences, trigger campaigns when needed and use dynamic creative to drive action from a customer are going to be the biggest opportunities for 2023. Markets within APAC are so culturally and geographically different to each other, so the region presents an especially big opportunity to tailor campaigns by market, but buy through consolidated DSPs.
With that opportunity for more of a performance element, we as buyers are going to have to get much better at talking about measurement from direct actions (whether that's footfall, on-site traffic increases or even sales) and use our data science teams and advertiser data more effectively.
Hannah Thompson, head of programmatic & ATL, Tug Agency
Demand is growing for disruptive OOH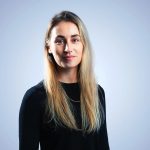 With the ease of COVID restrictions in APAC last year and reopening of borders, we have seen a significant increase in footfall in malls and key shopping locations. Brands have been investing more in OOH & DOOH with the objective to increase their share of voice and drive brand awareness. As a result, because the space is limited, availability has been a common challenge across markets. To stand out from competition and capture attention, there is a growing demand for disruptive OOH such as wall mural, digital 3D screens, light projection, or street posters. Moreover, we see an increased demand in DOOH for its targeting and reporting capabilities as brands want to reach the right audiences and measure the impact of this channel.
Sarah Guichard, client director (Asia Pacific), media, dentsu
North America: go big, go out of home
The North American market is anticipated to account for 30% of global OOH's growth, rising at a CAGR of 4.95% from 2023 - 2027. Surprisingly, social media has played an unexpected role in OOH's growth, with 82% of TikTok users reportedly seeing out of home ads on their feeds. The market is also home to two of the biggest brands in the OOH space, McDonald's and Apple, both of which have leveraged digital OOH to increase customer engagement. With DOOH already a mainstay in the North American market, the space is making substantial progress towards programmatic adoption, creating the potential for increased multi-channel campaigns.
The space is shifting towards programmatic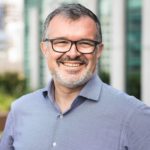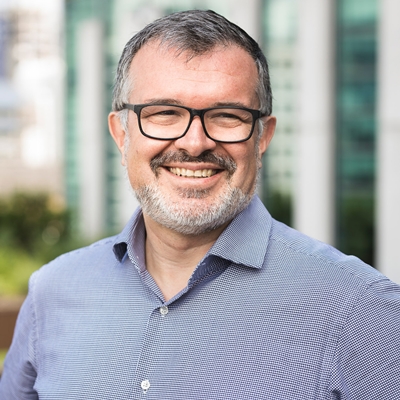 In our most recent research (SOTN, October 2022), US media executives reported that over half (56%) of their campaigns included programmatic DOOH, and this is set to increase to 61% in 2023 - with 20% planning to double their investment in the next 18 months.
We're further seeing the planning and buying of programmatic DOOH increasingly taking place alongside other programmatic activities - demonstrating increasing market maturity to align the channel within multi-channel campaigns. This has resulted in the majority (96%) of US executives investing in programmatic DOOH education programmes and OOH and cross-media planning teams to support this.
For programmatic DOOH to unlock its full potential, executives are looking for increased sophistication in data and targeting, and a robust ROI and measurement solution, to fully demonstrate programmatic DOOH's impact with multi-channel campaigns.
Jean-Christophe Conti, CEO, VIOOH
Engagement is key for DOOH providers to provide meaningful measurement data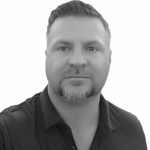 DOOH is a massive growth opportunity for an Omni Channel ecosystem expected to double by 2027. We are seeing growth in screens, programmatic automation, video demand, and tools that enhance engagement and measuring. There will be crossover from traditional CTV ad campaigns into DOOH screens which will drive needs for better measurement, but also higher CPM value for these reused content campaigns. The mature programmatic side of CTV may become even more involved as a revenue growth strategy, which may cause headaches for some but drive more profits for screen owners and more content demand for companies like us.
Driving higher ad revenue and continued growth with headwinds from the ad market and economy in the near future.
Dustin Wish, senior director of enterprise sales, VideoElephant
LATAM: a playground for programmatic
As with the preceding markets, OOH has surged across LATAM in recent years, as the Covid-19 pandemic pushed businesses to transition to digital advertising during regional lockdowns. By 2022, spending in outdoor media across LATAM hit USD$1.35bn (~£1.129bn) and the region's pandemic investments have propelled the market's advancement to programmatic DOOH. By 2026, pDOOH spend in the region is forecast to reach USD$15bn (~£12.5bn), signalling that LATAM is keeping pace with outdoor media as it evolves.
pDOOH will facilitate an overhaul of the landscape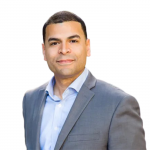 As digitisation of OOH inventory continues apace throughout the LATAM region and marketers invest more of their ad budgets into DOOH, the opportunity for brands to programmatically activate campaigns is rapidly growing. Our media owner/publisher partnerships have allowed us to gain insight into the creative, impactful campaigns that brands have driven in the LATAM markets using programmatic DOOH's increased measurement and targeting capabilities.
What will truly change the landscape over the next year is the growing number of 'outside-in' buys facilitated by programmatic DOOH. These campaigns, also known as cross-border activations, allow a brand to execute a DOOH campaign from one market into another. With new global revenue streams opening up, media owners will have the ability to further monetise inventory, creating an even stronger ecosystem.
Hector Gonzalez, chief revenue officer, Hivestack
APACDOOHEMEALATAMNorth AmericaOOHProgrammatic