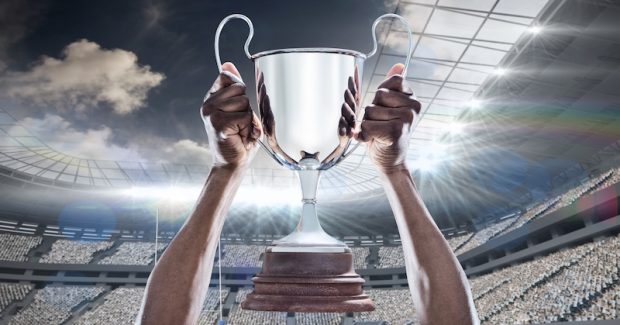 As the competition for sports streaming rights heats up, ExchangeWire's Mat Broughton takes a look at what moves the major players are making, and which companies are still warming up.
In part two, we rundown which of the tech giants are yet to make a splash in the sports streaming world, and what models might define the future of the sports rights market.
Meta: A 0-0 draw in Zuckerball after the first half
To-date, Meta's most notable foray into live sports has been the £200m package it currently holds for Premier League rights in South-East Asia, specifically Thailand, Vietnam, Cambodia, and Laos. Aside from this, it has primarily operated in a similar space to Google/YouTube within sports streaming, predominantly hosting highlights and posts from individual leagues and teams.
However, Meta has adopted an experimental approach to sports streaming, instead focusing towards its XR and metaverse offerings. For instance, Meta offers on-demand and live content from UFC, Nascar, and All American Cup tennis via its Xtadium VR hub. Perhaps more notably, the Zuckerberg-led firm announced a partnership at the start of the year with the NBA (National Basketball Association), which will see it bring 50 live games to both Xtadium and its Horizon Worlds metaverse platform, including five which will be shown in 180-degree VR.
Virtual reality and metaverse marketing are both nascent fields, so it remains to be seen whether Meta will see a return on its investment on sports anytime soon (though the price for these deals is likely to be significantly less than more conventional streaming rights).
Bottom line: In Meta's "Year of Efficiency", expect experimental toe-dipping at best for its sports play.
Apple: Solo header
It is clear that, up until now, big tech companies have been playing with their cards close to their chests when it comes to live sports streaming. The status quo can be summed up in one word: piecemeal. A small subset of games here, a rights package for a relatively small market there. Apple's deal with MLB, announced last year, for a weekly selection of Friday night games, appears to follow that same old roadmap…
However, in June last year, Apple boldly went where no big tech firm had gone before. The firm signed a ten-year international deal with Major League Soccer, which will see all MLS games shown exclusively on Apple TV. While the USD$2.5bn (~£2bn) deal pales in a size comparison with other sports rights deals, reflecting the status of MLS as a small-but-scaling league, it may have major implications for live sports broadcasting, and the involvement of big tech firms within the sector.
As part of its MLS offering, Apple is reportedly building a live advertising network, as well as forming sponsorship packages for specific matches such as playoffs, as well as in-game events such as "Player of the Match". Though these are hardly novel in the sports broadcasting world, Apple is rumoured to be tinkering with the age-old recipe. Rather than selling ad placements on an individual basis, as is convention, Apple has instead been offering slots on a season-long basis. Moreover, Apple is taking a much more restrictive approach to the advertising it will allow than traditional sports broadcasters, with the list of barred categories including sports-betting, credit cards, alcohol, and, more perplexingly, car rentals.
Bottom line: Sports-media pioneer, or a non-Fosbury flop?
Fragmentation to in-housing?
Regardless of your opinion of any of the big tech firms, their entry into the sports market undoubtedly compounds one of the core issues affecting the sports and entertainment landscape: fragmentation. This not only irks advertisers, who need to advertise on several platforms to capture specific audiences, but also consumers, who need to fork out for multiple subscriptions. For instance, UK viewers currently have to pay approximately £80 per month to watch every available Premier League game. This crowding of the market is pricing many out of watching their favourite sports, especially at a time when spending power is reduced due to high inflation.
In response to consumer and advertiser concerns over ever-increasing fragmentation of live sports, and to capitalise upon interest in their own properties, in recent years we have seen an increase in owners of sporting leagues and franchises running their own dedicated OTT services with live and archive footage. Many of these platforms, such as F1TV, have tended more towards direct-to-consumer models as opposed to ad-funded. However, many leagues are likely to embrace advertising and sponsorship on an in-housed basis, in order to retain control of IP and lower price entry barriers for advertisers and consumers.
This is one of the suggested drivers behind the recent USD$21bn (~£16.8bn) merger between the Ultimate Fighting Championship (UFC) and World Wrestling Entertainment (WWE). At the very least, cross-promoting the two championships could potentially unlock more lucrative sponsorship deals for the combined firm. Combining the two firms under one roof is also likely to give the group more control over rights negotiations with third-party broadcasters, with the competitions currently being broadcast over separate platforms in the US (WWE on Peacock, UFC on ESPN).
The future of big tech in live sports
Despite their obvious spending power, big tech platforms are still relatively minor players within the live sports industry. Amazon's 20 game per year deal for Premier League is still dwarfed by Sky's 148. Google's $14bn (~£11bn) NFL deal is a drop in a USD$113bn (~£90.6bn) contractual ocean.
Whether we see further involvement is likely to come down to two factors. The first being consumer appetite. Fragmentation of sports streaming from established players (eg Sky), incoming challengers (eg DAZN), and the big tech firms may cause audience figures to dip, in turn affecting the effectiveness of sports as an advertising medium. Should this trend continue, expect to see more partnership deals, or leagues taking back streaming to an in-house environment. Secondly, if the giants were to take on further contracts and start to price independent streamers out of the market, expect to see fierce counteraction from antitrust watchdogs, who already have their eyes firmly set upon big tech. Game on.
AppleCTVMetaStreamingSVODVideo