Case Studies
---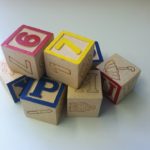 ---
View
A great case of manufacturers leveraging partner retailers and data to drive incremental ROI.
Hasbro partnered with HookLogic to drive accountable ROI in the competitive toys and games industry. Through understanding how their portfolio of products line up with their changing business needs and focusing on key seasonal times of year, Hasbro were able to leverage HookLogic's retail site inventory and shopper data set to drive 1100% ROAS.
It's vital to enter the biggest season of your sales calendar with a robust strategy and by understanding what your customers want – by overlaying HookLogic retail data and targeting accordingly, you can ensure you are hitting the ground running and Hasbro did just that.
---
Case Study Content
Operating in the highly competitive Toys & Games category, Hasbro was seeking a bold way to drive measureable and accountable returns with the aim to win the competitive festive sales season. Entering the period, Hasbro was specifically focused on ensuring a strong share of voice and the ability to promote key products like the Nerf Modulus Blaster and the FurReal Friends StarLily Magical Unicorn.
To meet these goals, Hasbro partnered with HookLogic to develop robust product ad campaigns using a performance-focused media strategy, leveraging the world's largest shopper data set. Regular optimisation meetings and HookLogic's Bid Multiplier controls, empowered Hasbro to not only understand changes in the market, but adjust campaigns in real time to achieve optimum results.
In this case study HookLogic outlines how, during the critical sales season, Hasbro was equipped to generate over 63 million impressions and achieve a campaign return on ad spend of over 1,100%.
---
Download case study
---