Case Studies
---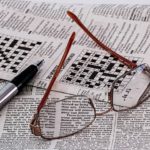 ---
View
As a multimedia conglomerate operating two different ad servers and SSPs, Le Figaro decided that a full-stack solution was the best way to keep on top of their business. Adding to the complexity was the fact that they did not want to work with a company that owned media assets, which might compete with their own.
The fact that Le Figaro operates in the digital publishing industry also meant that the solution would have to be able to drive direct sales in addition to programmatic, as they consider direct sales as core to their revenue stream.
The technology, scale and reach of the AppNexus Publisher Suite, which would help engage the 60 million monthly viewers from outside France on both mobile and desktop, was also crucial in the decision.
---
Case Study Content
With the acquisition of CCM Benchmark Group last year, Figaro Media Group found itself in the welcome position of being the single-largest digital publisher in France, with 31 million unique visitors per month in France alone (50 percent of the country's total population), as well as 60 million monthly viewers visiting its various worldwide properties.
At the time of the acquisition, Figaro Media Group was operating with two different ad servers—as well with two separate SSPs. For a company of Figaro's global stature—a multimedia conglomerate responsible for operating three major publications and 17 different websites—having to operate under the auspices of multiple vendors was chaotic, at best. It soon became evident that a full-stack solution would be the best 
way to manage their business.
Partnering with AppNexus allowed Figaro Media Group to improve page load times, increase its already considerable programmatic revenue, and gain better control of third-party sales houses, which also improved its direct sales by 25 per cent.