Case Studies
---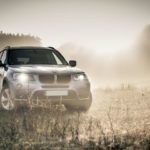 ---
View
Martini Media faced an interesting challenge. Not only did they need to engage their customers in a cluttered digital advertising ecosystem, but the customers they had to engage were affluent audiences, not a common audience connected with online.
Given the high price point of the brands being advertised, Martini Media and Flite had to create stand-out ads which acted as a point-of-discovery for affluent consumers to experience and find out more about luxury brands.
The improved creative appears to have worked, with a 50% increase in engagement rates, and a doubling in interaction time with the ads.
---
Case Study Content
Martini Media, a leader in reaching and engaging the affluent online, leveraged Flite's Creative Management Platform (CMP), to reach luxury advertisers in a cluttered digital advertising ecosystem. Using brand creative assets and Flite's Design, Campaign and Report studios, Martini built bold, beautiful and engaging ads that better captivated and engaged affluent consumers online. Results included a 51% higher engagement rate, 2x longer interaction time and a reduction of custom creative unit build time by 70%.
---
Download case study
---