Case Studies
---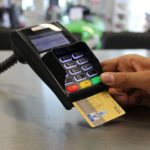 ---
View
This case study highlights how in-feed native placements can be used to generate engagement and drive sign-ups. The target audience for PayPal was millennials and ABC1.
The campaign was designed to raise awareness of PayPal's mobile offering. As such, it was optimised to completed views (which resulted at 43.13% of the over 8 million impressions). We see that the native placements of the ad helped PayPal drive higher transaction and sign-up rates than on both Facebook and YouTube, where KPIs for raised awareness, new user sign-ups and increased transactions, were met.
---
Case Study Content
PayPal
offers a simple way to pay, completing online transactions at the touch of a button and on your mobile. The challenge was to hit three KPIs: driving awareness, prompting new users to sign up and promoting incremental transactions amongst an existing customer base.
PayPal created a 30-second video promoting the brand and its services, which
Adyoulike
seeded as native advertising: the video was launched as a large format lightbox from premium in-feed native editorial placements across the Adyoulike native network. Upon click-through and video completion, users were redirected through to the PayPal sign-up page.
This was relevant and engaging content, distributed in relevant in-feed contextual environments across mobile, tablet and desktop and including a call to action. More than half of viewers watched the video to the end.
By the end of the two-month campaign there were more than eight million impressions, with a click to view rate of 2.03%, 43.13% completed views, 53,808 transactions and 1,026 sign-ups. The campaign saw huge success on every KPI.
---
Download case study
---